Estimated read time: 5-6 minutes
Living in Utah, you learn pretty quickly that the seasons of the year are more like suggestions.
The reality for Utahns is this: you need to be ready for winter-like driving conditions at any time during the year, especially in the all-too-short fall season. If you're new to Utah, the abrupt and inconsistent weather patterns might leave you scratching your head, when what they should be doing is pointing you toward a new Volkswagen at Volkswagen SouthTowne.
Given the robust all-in-one packaging in a Volkswagen, it's easy to see why their vehicles are some of the best cars Utahns can get behind the wheel for this winter.
Here are six reasons a Volkswagen makes the most sense for you to drive this winter.
Remote start
The pain and anguish of scraping off and sitting in a frozen car is torture unlike any other.
(Or in the summer, the last thing you want to do is sit in a hot metal box!) You may be surprised to learn that Volkswagen's remote start option is available on every new Volkswagen model.
Gone is the stress of scraping off the windshield and having to wear your ski coat during your morning commute. Simply press the remote start button on your key fob while your car safely warms up while locked and secure. Then drive to work in comfort. Who knew life could be so good?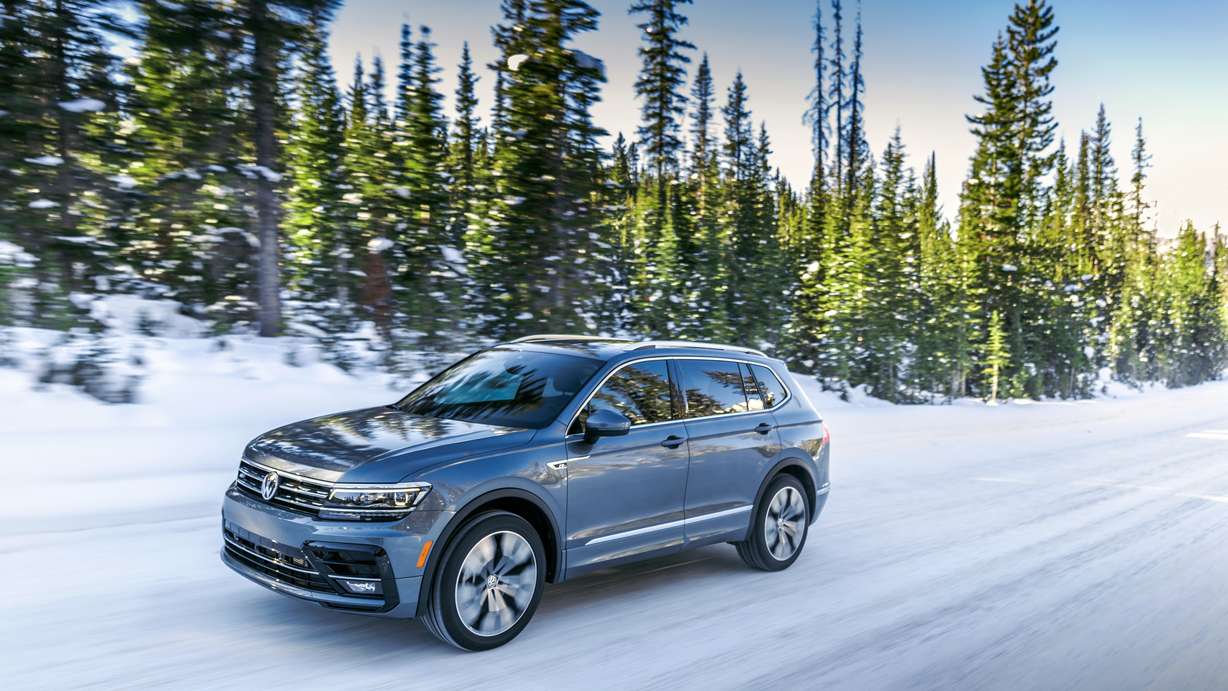 Heated steering wheel, heated seats
As convenient as the remote start option is, warm, blowing air is nowhere near as satisfying as actually sitting on heated seats and gripping a toasty steering wheel.
If you've never experienced the joy of a heated steering wheel and heated seats on a cold winter morning, you owe it to yourself to go test drive a new Volkswagen. This feature is also available on every new Volkswagen model at Volkswagen SouthTowne. After you indulge in a heated steering wheel and heated seats this winter, you'll wonder how you ever went without.
Heated side mirrors and front washer nozzles
If safety and convenience are also priorities for you, you'll love Volkswagen's heated side mirrors and front washer nozzles.
When the frost is present, it's common to have to spray down your windshield frequently with washer fluid to get it to melt. Thankfully, with heated front washer nozzles, the washer fluid is warmed up as it sprays, leaving you with a windshield that gets cleaner much faster than without.
The same goes for heated side mirrors. Nothing is worse than driving in traffic only to realize you forgot to scrape your side mirrors, and now your blind spots are truly blind. No longer will you need to roll down your window and use your hand to scrape off the ice and frost off your side mirrors, Volkswagen takes care of that for you.
4Motion all-wheel drive
One of the best all-wheel-drive systems on the market, Volkswagen's 4Motion all-wheel-drive is ready to assist no matter the mood of Utah's weather.
A front-wheel-drive bias system, Volkswagen designed this system so that you enjoy the fuel economy of a front-wheel-drive vehicle with the versatility and confidence of an all-wheel-drive vehicle. Meaning, until the rear wheels are needed, they remain disengaged—but ready to engage in a fraction of a second.
The instant the system senses slippage or anticipates slippage, it sends power to the wheels that need it most, giving the driver greater control over their vehicle in turning, braking, and acceleration. In a review for The Drive, writer explained, "Even with the stability control turned 'off,' the computer still intervened and cut the power to straighten out the car before anything resembling a decent slide could be achieved."
Though the 4Motion system is excellent on its own, Volkswagen has found ways to make it even better for snow conditions.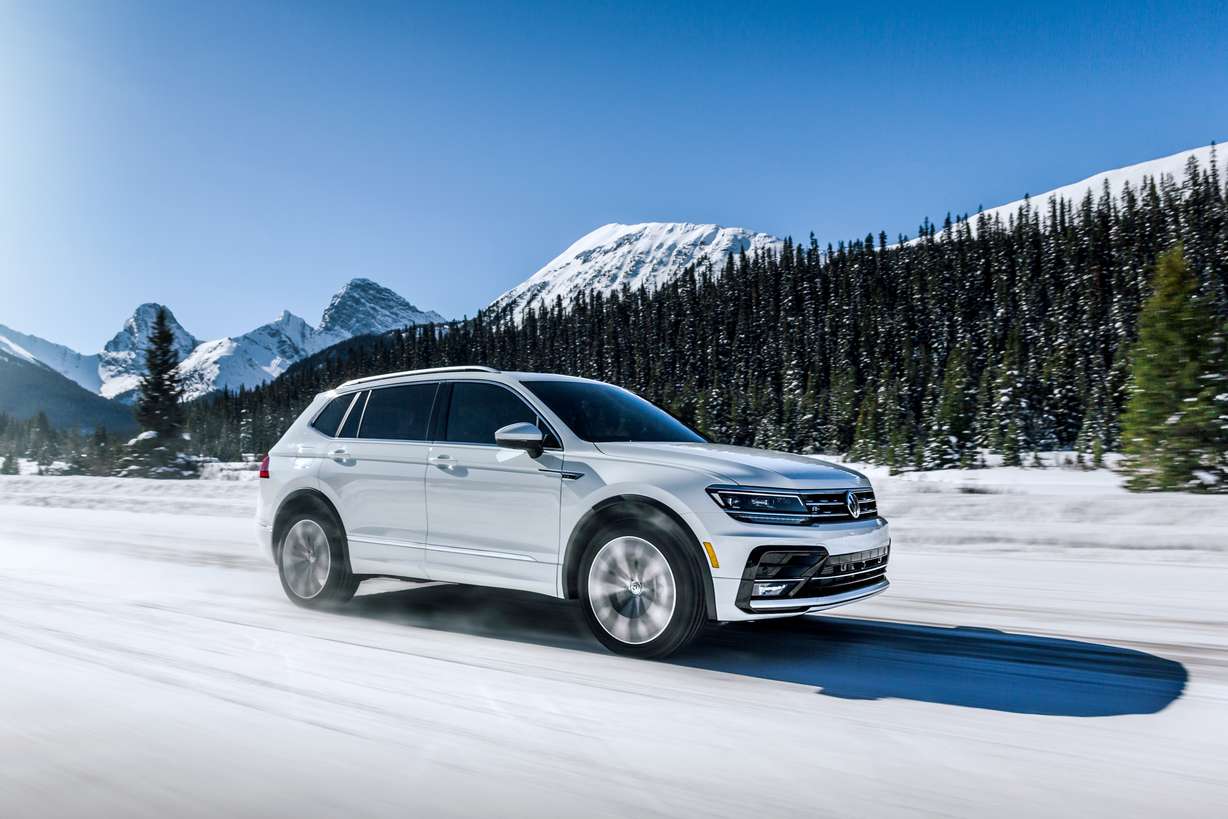 Snow mode
As part of the 4Motion system, Volkswagen has added a new feature called Active Contol to many of its models. Offering several driving modes for different driving conditions, Snow Mode is one of the features that Utahns will love.
When engaged, Snow Mode tells the transmission to upshift early and reduces the engine's overall power output when slippage is detected, making it safer and easier to control the vehicle when conditions are wet, slippery, and snowy.
In a review for The Drive, writer Kyle Cheromcha tested the system on an ice track on a frozen Canadian lake. He wrote, "Even with the stability control turned 'off,' the computer still intervened and cut the power to straighten out the car before anything resembling a decent slide could be achieved."
Driver assistance technologies
Driving in the cold, snowy, and slick winter months of Utah, it's nice to have a little extra help on your side in keeping you and your family safe.
Volkswagen SouthTowne offers a comprehensive, standard suite of safety features, Volkswagen has gone above and beyond to ensure that every customer is looked after when conditions are rough.
Included in their suite of driver assistance technologies are Dynamic Road Sign Display, Blind Spot Monitoring, Rear Traffic Alert, Park Distance Control with Maneuver Braking, and Light Assist, to name a few.
Driving in Utah during the winter can be nerve-wracking, but it doesn't have to be. With every new Volkswagen comes a host of features purpose-built for making your winter driving more comfortable and safe.
Check out all the new Volkswagen models at Volkswagen SouthTowne and their website today.
×