Estimated read time: 5-6 minutes
This archived news story is available only for your personal, non-commercial use. Information in the story may be outdated or superseded by additional information. Reading or replaying the story in its archived form does not constitute a republication of the story.
LAS VEGAS — Holly Rowe got to say thank you to her father in a pretty spectacular way.
From the time she was 5 years old, Rowe's father brought her to athletic events throughout the state. She went to BYU football games to watch the LaVell Edwards glory years; she went to Utah basketball games and saw Tom Chambers; and when she was a little girl, she slept on the Rose Bowl parade route and attended the game in one of the most famous stadiums.
"My dad was my sports heartbeat," Rowe said.
In 2006, Rowe, who had established herself as a top sideline reporter, was put on the ESPN crew for the famed Rose Bowl between USC and Texas. She brought her dad along with her.
"I get to work the most famous college football game ever, and I got to take my dad," Rowe said. "And it's gonna make me cry to think about it, but what a full-circle moment."
Rowe had another one of those full-circle moments recently. She started her celebrated career pulling cables for the Utah Jazz broadcasts and will now be helping call games.
On Wednesday afternoon, Rowe enthusiastically greeted a Zoom call from her hotel room in … well, based on her schedule, it's hard to know where exactly.
Here's what Rowe's been up to just in the past week:
Thursday: WNBA playoffs in Chicago
Saturday: College football in Oklahoma
Sunday: WNBA playoffs in Seattle
Monday: Jazz media day in Salt Lake City
Tuesday: WNBA playoffs in Connecticut
If you're counting, that's four games in six days, all in very different parts of the country, and a media day thrown in for good measure — and she's not finished yet. She'll cover another WNBA game Thursday before traveling to Georgia to cover college football Saturday. That's just a week in the life of one of the hardest-working reporters in sports.
"Ok, so I have an addiction problem," Rowe said. "My name is Holly Rowe and I'm addicted to sports."
So addicted, she apparently needed another fix. Along with her ESPN duties, Rowe will now serve as an analyst for the Utah Jazz broadcast team.
To be fair, though, she didn't think that was going to be the gig when she was first contacted by the team.
It was Bart Sharp, the Jazz's chief marketing officer, who first touched base with Rowe about joining the organization. When Rowe read his initial email and saw Sharp's job title, she figured the organization wanted her to tweet about the team or help to market it in some other way. For a lifelong fan, even that sounded fun.
"I'm a super fan," Rowe said. "I'm always tweeting about the Jazz. I have stayed super connected just as a Utah person and fan for my whole life. And so I was like, 'Oh cool, they want me to tweet about the Jazz officially.' I was so flattered."
The organization had a much larger role in mind for the Utah native: sit next to Craig Bolerjack and Thurl Bailey to call games.
"The Utah Jazz lifelong fan in me is like, 'Oh my gosh, this is the biggest thing ever!'" Rowe said.
Rowe, who attended both BYU and the University of Utah, started her career working for the Jazz TV productions. She pulled cables, was the graphics coordinator, and was the stage manager for the late "Hot" Rod Hundley and Ron Boone. On top of that, she covered the Jazz for KSL Newsradio and Fox 13. She even found a standup of her reporting on Karl Malone's retirement recently.
"It's just the weirdest, coolest, full-circle moment of my life, honestly," Rowe said.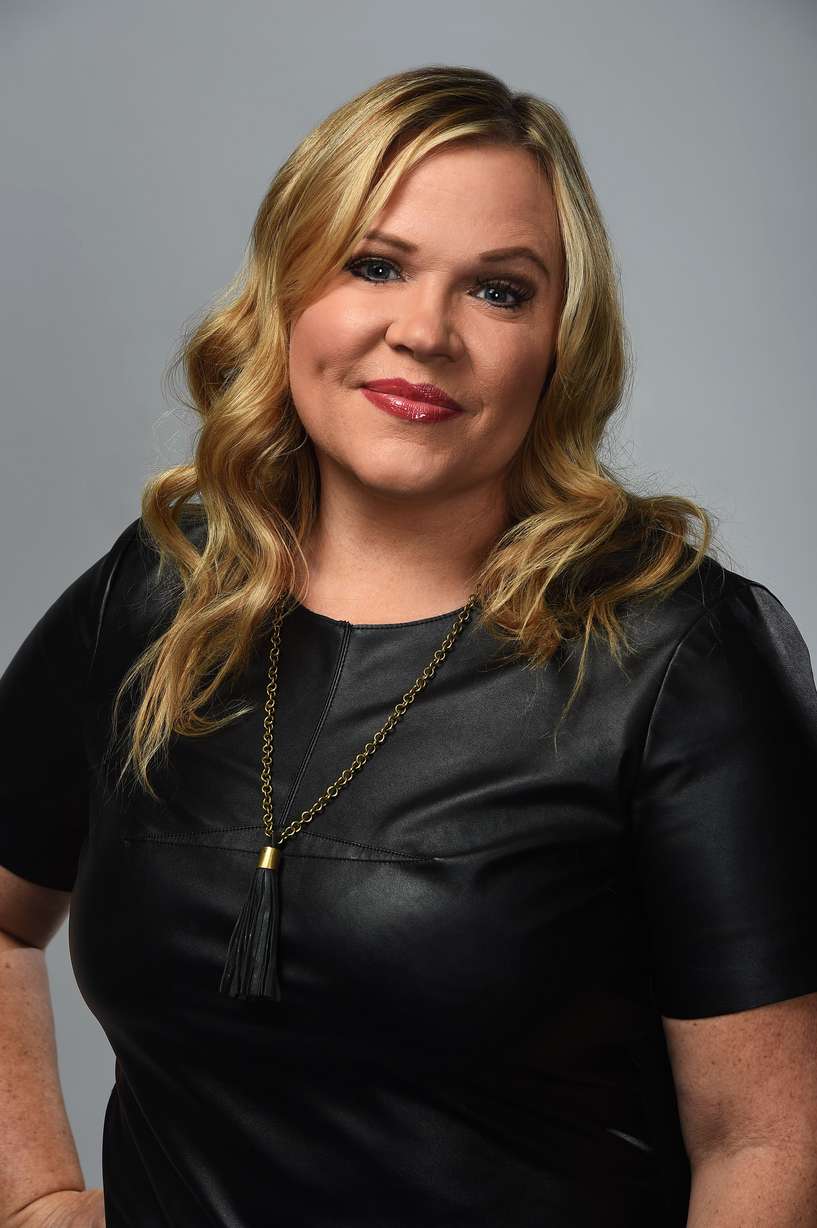 Following the initial excitement, though, the pesky, reasonable side of her brain kicked in: She already had a hectic full-time job with ESPN, how could she possibly do both?
Rowe said she still has years left on her ESPN contract and didn't want to give it up; but things worked out relatively easy. The Jazz were fine with her keeping her ESPN responsibilities (even believing it will help elevate the brand of the team), and ESPN gave Rowe its blessing to join her hometown team's broadcast.
"I think it's going to be really manageable and awesome," Rowe said.
Though, no matter how chaotic it is, Rowe will likely always think of things as manageable.
Even as she has become one of the most recognizable faces in college athletics, she hasn't slowed down (even when she went through a public fight with cancer). She has a reason for that, and it comes back to a goal she made when she was first starting out doing play-by-play for the BYU women's volleyball team: She wants to elevate women's sports.
"You see a lot of other people make it or think they've hit the big time and they quit covering women's sports," Rowe said. "They only go on to do the men's sports, and I just set a goal for myself early on that I would never let that happen. I would stay committed to my women's sports because I love it. I admire them. And whatever personal sacrifice entails, I'm willing to do it because I believe in it."
So her heart warmed when she saw a number of Jazz players in attendance at the Las Vegas Aces playoff game Tuesday.
Donovan Mitchell, Eric Paschall, Jordan Clarkson and Royce O'Neale were all in attendance, along with part-owner Dwyane Wade. Ever the storyteller, Rowe suddenly had the desire to tell all of them about how the Aces were the same franchise that started in Salt Lake City as the Utah Starzz.
"I mean, we had an awesome franchise in Utah and that's where I got my start covering the WNBA was covering those games," Rowe said. "I wanted to tell them 'Donovan, this is your team! This is actually our franchise!'"
She'll have plenty of chances to do just that in her new position.
Speaking about her new role, Rowe said the analyst part will be new to her, but she feels more than qualified. She's covered basketball for 25 years — she's picked up a thing or two in those years. Aside for that, it's just doing what she does best.
"I believe in positionless basketball and positionless broadcasting," Rowe said. "We like to put labels on people. They want me to add storytelling entertainment and elevate kind of the personalization of this team. And so I think we're gonna figure out what that looks like."
×
Most recent Utah Jazz stories