Summer's end is finally in sight, and it has been a hot, dry one. With all attention on the sky, we look forward to what fall and winter will bring, with hope for a better water year for 2022. There are three key ingredients that have major impacts on the productivity of a water year: soil moisture, snowpack, and runoff. And just like a good recipe, you need all ingredients in the right amounts for a good outcome.
Water years don't line up with the calendar as the water for one year comes in fall and winter from the year previous. October will start the water year as soil moisture and snowpack then determine a lot of what happens next June and July.
Soil moisture
The first indicator of a poor water year is low soil moisture. Soil is the first reservoir that rain and snow recharge after a storm. When soil moisture is low, the ground acts like a sponge and soaks up the precipitation. On the other hand, when soil moisture is high, precipitation tends to run on the surface to the nearest stream, river, and reservoir.
In October 2020 soil moisture started the water year at record-breaking low levels (most of 2020 saw soil moistures well below normal). The past 20 years of soil moisture data have not seen a drier October, then November set new records as well. This trend continued through April when snow started melting. April ended with soils once more being drier than they had been in 20 years. May brought a few storms which put soil moisture within the 10th and 30th percentiles.
monsoon moisture events, which flooded many parts of the state in early August saw soil saturation rates break records again, but this time because they were wetter than they had been in 20 years. Maintaining high soil saturation into the winter months will be critical to ensuring a high runoff efficiency in the spring.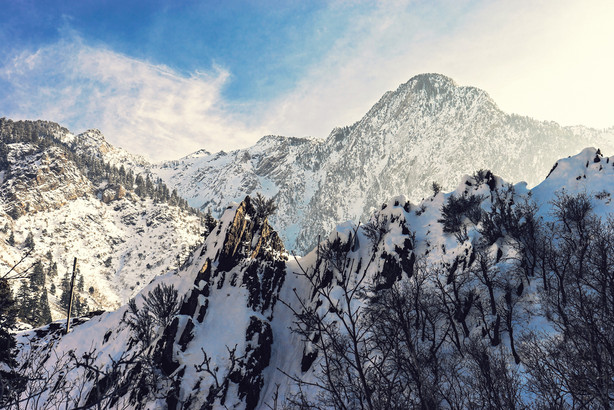 Snowpack
The part of our water supply cycle most visible to Utahns is the winter snowpack. Snowfall in winter 2020-2021 was on the leaner end of what can be expected. Snowpack is Utah's first and largest reservoir of fresh water. Without a good snow year, water becomes more scarce as reservoirs remain unfilled. Utah's reservoir system is built to collect snowmelt, known as runoff, which is then stored and used for all the area's various water supply needs during the hot and dry summer months.
The Weber Basin drainage averages 324,000 acre-feet of runoff per year with the District typically being able to store approximately 220,000 acre-feet in our reservoirs. In spring of 2021, Weber Basin saw an addition of only 7,000 acre-feet of water to their reservoirs. The Weber Basin Project was constructed to hold about 2 years of water supply, and due to the hot and dry conditions we began experiencing in the fall of 2019 and spring of 2020, we are now a year and a half into that storage. Managers have held as much water as possible in reservoirs at higher elevations to secure a drinking water supply for 2022. But a good snowpack is the second ingredient to getting out of our current drought situation and will be very important this winter.
Runoff
As March and April start to warm, snowpack in the mountains starts to melt. This runoff can be difficult to calculate when it will take place. If the weather quickly turns hot, dams and reservoirs are used for flood control, evening out the peaks and valleys of spring weather events. Rain and snowstorms in spring can affect how much water flows into a reservoir as well.
Trying to collect as much water as possible while maintaining adequate streamflow and flood control capacity is a balancing act water managers in Utah must play every year. Spring 2021 left them saving every drop possible, but it was quickly used up by dry soils. A mild spring with consistent temperatures would be the best-case scenario for our third water year ingredient, runoff.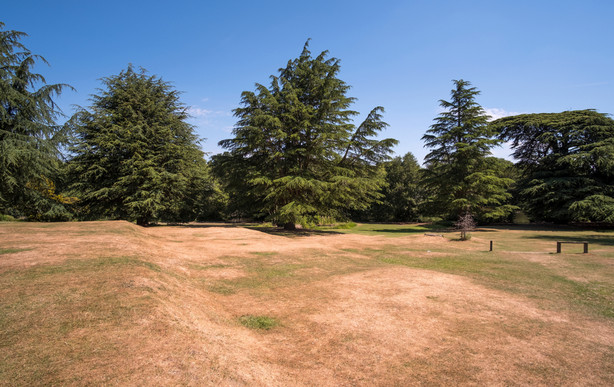 Water conservation districts
Managing water supply is a complex job, but one that Water Conservancy Districts in Utah have been doing for more than 70 years. There are ebbs and flows to the rhythms that make up Utah's natural water cycle. Trying to balance out these cycles as much as possible is their primary job along with ensuring adequate water supply to meet the ever-growing demand. Treatment of culinary water, supply of secondary water, flood control, drought planning, and more are all part of a complex web of what Weber Basin Water Conservancy District does for the Ogden and Weber River watersheds and the people living in those areas. To learn more about Weber Basin, their current projects, rebates, conservation efforts and more, visit www.weberbasin.com.
×