The impacts of the pandemic have been felt by all Utahns and across every aspect of their lives. For many, the experience of the last 18 months has had profound economic impacts, leaving many Utah residents unemployed, underemployed, or simply looking for an opportunity to sharpen their skills, enhance their careers or start a new one.
Navigating through these extraordinary times, Salt Lake Community College (SLCC) has rallied its resources to help mitigate the local economic challenges that have been experienced by so many in communities across Utah. Short-term training, certificates and other resources at SLCC have been key to giving those most impacted by COVID-19 a leg-up and a step forward, to meaningful employment in high-demand areas with Utah employers.
Moving forward, SLCC continues to position itself as a vital resource for Utah's future employees, who will be critical to economic success and the state's economic vitality in the future. Many of these resources are available at no cost for SLCC students who hope to re-enter the job market, or pivot into a new career direction.
Funding is now available to cover the tuition costs of short-term training courses and certificate programs at SLCC, in areas that are among the most sought after by Utah employers.
SLCC is ready to help
Some of the most active industry sectors in our economy that are seeing a rebound and growth potential include Advanced Manufacturing, Energy, Healthcare, Information Technology, Public Safety, Technical Training, and Transportation. SLCC continues to strengthen its relationships with diverse business partners in these key industry sectors and along with training, is there to support the hiring and onboarding needs of its students who pursue these careers.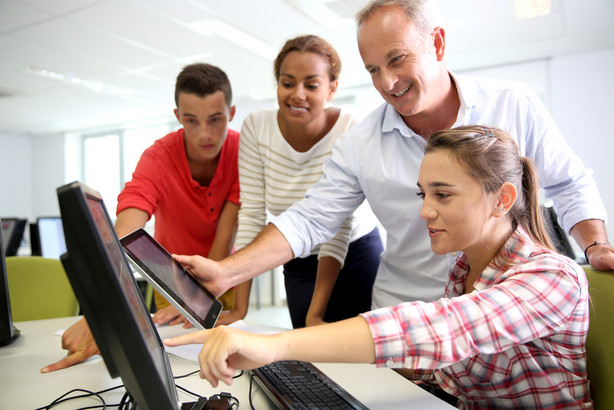 Learn and work In Utah
In early June 2021, SLCC and several participating higher education institutions across Utah received funding through the federal CARES Act. A portion of this funding is earmarked to cover tuition and other costs for short-term workforce training, certificate and college credit programs designed to put Utahns on the path to successful employment.
This funding, along with direction from the Utah Governor's Office on Economic Development (GOED) and the Utah System of Higher Education (USHE), has re-generated the "Learn & Work In Utah" initiative, designed to teach students the skills employers are seeking today. Programs and courses are being offered in high-demand areas, including:
Composites Technology
Computer-Aided Design (CAD)
Desktop Support
Electronics Assembly
Emergency Medical Technician (EMT)
HVAC Energy
Injection Molding
Law Enforcement Officer (LEO)
Lineworker Pre-Apprenticeship
Manual Machining
Network & Cyber Security
Professional Educator Licensing
Professional Truck Driving
Students can complete short-term training programs, and courses by investing a few hours to a few months of time and energy through an online or in-person schedule. Each course has been designed with the assistance and mentoring of industry professionals from their respective areas of expertise. On-campus or online, SLCC is helping students reach their career goals with flexible, personal and transferable short-term skills training.
Take your next step
Utah residents who are now unemployed or underemployed are eligible to access this training and these courses designed to lead to high-demand careers – for free.
To get started, visit SLCC.EDU/ALLIN and choose from the list of eligible programs/courses to learn more about your area of interest, including how to apply, register and receive tuition support.
Additional funding for career training and students in need
Are you unemployed or furloughed due to COVID 19? Are you looking for an opportunity to enhance your career, or start a new career path? Let us help you. Besides our Learn & Work offerings, SLCC has scholarships and funding available for a variety of training and career programs. Learn more!
×