Estimated read time: 5-6 minutes
This archived news story is available only for your personal, non-commercial use. Information in the story may be outdated or superseded by additional information. Reading or replaying the story in its archived form does not constitute a republication of the story.
Learning how to build a campfire is one of my fondest childhood memories, hands down. I was about 8 years old and on my first camping trip with my Girl Scouts Brownie troop when our leader led us through the steps of using tinder and kindling to build and light a small teepee campfire. Since then, every part of the campfire experience holds nostalgic memories for me, from the sticky-crunchy sweetness of biting into a s'more to the warm feeling I get when I smell wood smoke on my clothes as I unpack after a camping trip.
By now you've likely heard about the historic drought conditions spanning the entire western United States, including here in Utah. Last fall's scant rainfall, followed by meager winter snows and a dry and warm spring has set the stage for the most potentially dangerous wildfire season ever. "The conditions we're seeing now are what we typically see at the end of August during the height of fire season," said Chris Delaney, state fire management officer for Bureau of Land Management Utah.
In fact, by early June 2021, more than 300 wildfires had already sparked across the state since the start of the year — 90 percent of which were human-caused. And so while these dire conditions discourage sitting around a crackling campfire, consider a creative alternative. Adventure Responsibly suggests using a propane stove or subbing artificial lights for real flames (think battery-operated flicker candles). When fire danger passes this summer, it'll still be possible to indulge in the comforting, communal feeling that only glowing coals can provide, as long as you do so responsibly. (Read: "Fire Safety in Utah").
All those years ago, along with showing me how to build the perfect campfire, my Brownie leader also taught me this: A bucket of water and a shovel are as essential to building a campfire as tinder and kindling. Other safe practices include building a fire only in a permanently designated fire pit at a developed camp or picnic site. And when it's windy — as in winds at or greater than 20 miles per hour — avoid building a campfire altogether.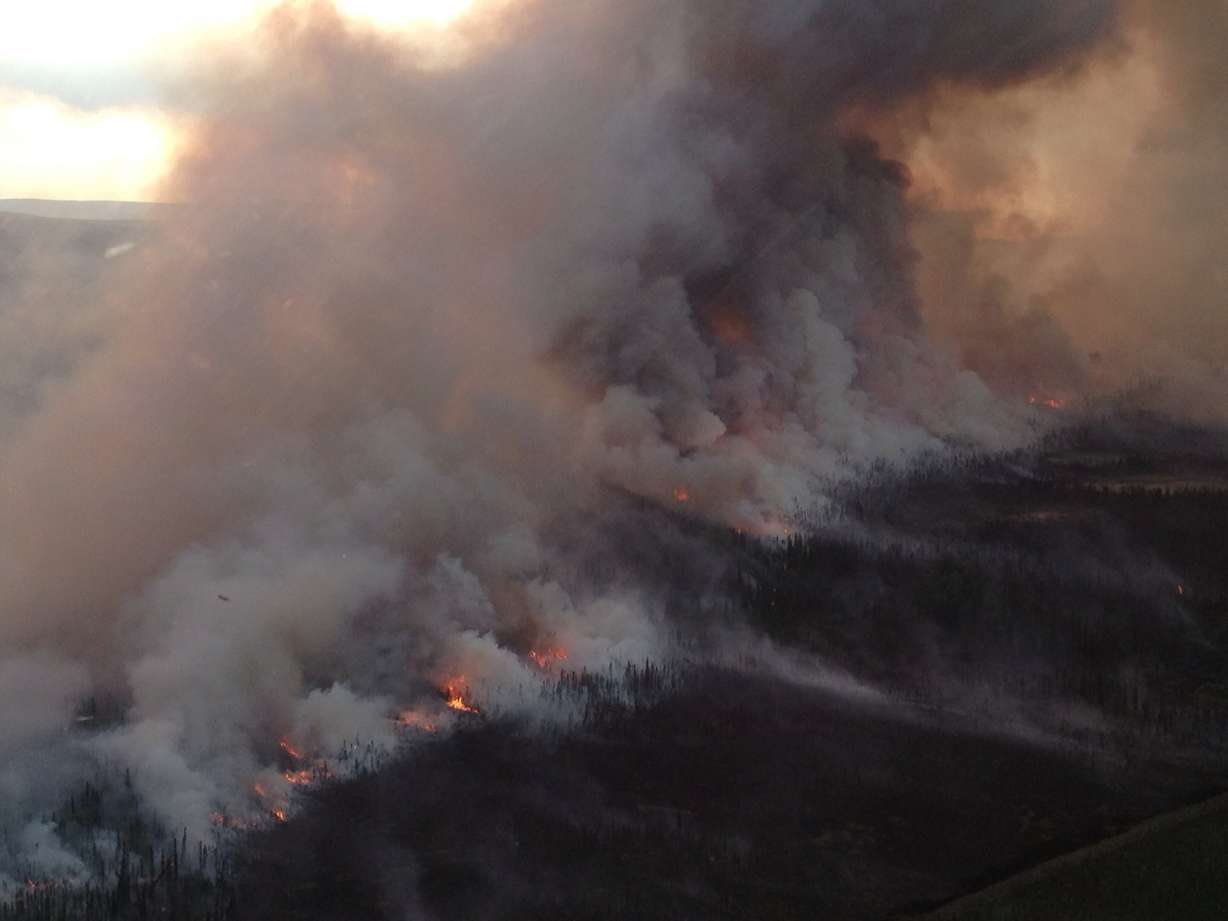 "Wind is one of the most influential data points used in the U.S. Forest Service's National Fire Danger Rating System," said Jennifer Hansen, fire education specialist with Utah's Uinta-Wasatch-Cache National Forest (Read "How to Visit Utah's Most-Visited Forest"). "Not only does a high, very high or extreme rating relate to the increasing likelihood of wildfire, but it also means that resources to fight a wildfire are spread very thin as well." And when you're done with that campfire, be sure to drown, stir and repeat until the coals are cool enough to touch with your bare hand.
Campfires that get away from people or that are left unattended, however, are just one of the human-triggered causes of wildfires. When rocks are used as a backstop for target shooting, the resulting ricochet sparks can easily ignite dry grasses and other close-to-the-ground fuels.
Instead of shooting in the backcountry, firearm enthusiasts can consider visiting one of Utah's dozens of private and public shooting ranges, including the Utah DWR's Lee Kay Shooting Range in Salt Lake City or the Cache Valley Public Shooting Range in Logan.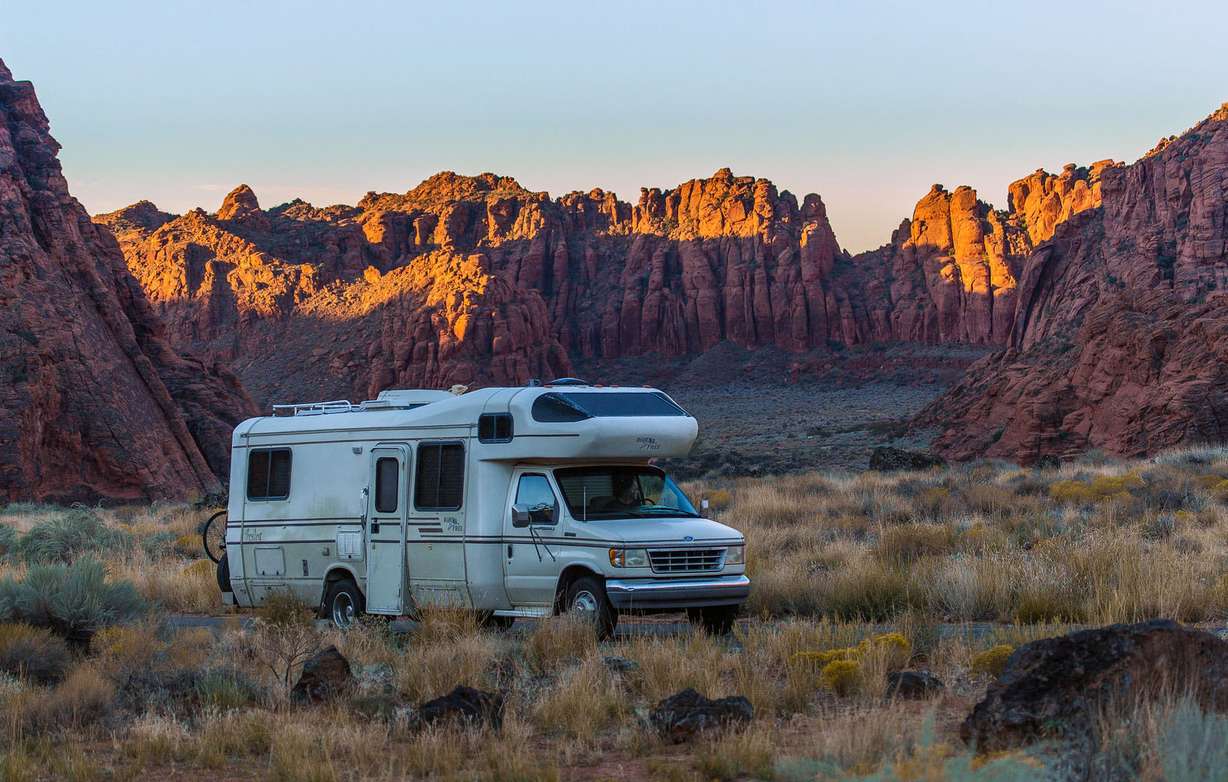 Good vehicle maintenance is also a must when the fire danger is high. Ensure the tires on your car are properly inflated to avoid throwing sparks, don't park on or drive over dry vegetation and keep the chains on your RV and trailer hitch from dragging or hitting the ground as you travel. "We've had cases of one vehicle with dragging trailer chains starting fires along 20 miles of roadway," Delaney said. Those heading out into the backcountry on an ATV or motorcycle should strap a fire extinguisher to their rig before heading out on the trail.
---
Not only does a high, very high or extreme rating relate to the increasing likelihood of wildfire, but it also means that resources to fight a wildfire are spread very thin as well.
–Jennifer Hansen, Fire Education Specialist, Uinta-Wasatch-Cache National Forest
---
Finally, as you're packing your bags for that Utah camping or river trip you've been looking forward to all winter, take a moment to visit utahfireinfo.gov, a clearinghouse of wildfire-related information including active fires, statewide restrictions, air quality forecasts and much more.
"People should absolutely get outside and recreate in Utah this summer," says Kaitlyn Webb, Utah Division of State Lands prevention and fire communications coordinator, "but as you are checking things off your get-ready list like buying groceries and ice for the cooler, you should also check weather conditions and forecasts and fire restrictions, make sure your vehicle is in good working order and if, having a campfire is allowed where they are going, taking along the proper extinguishing tools." Read more tips for responsible travel in Utah.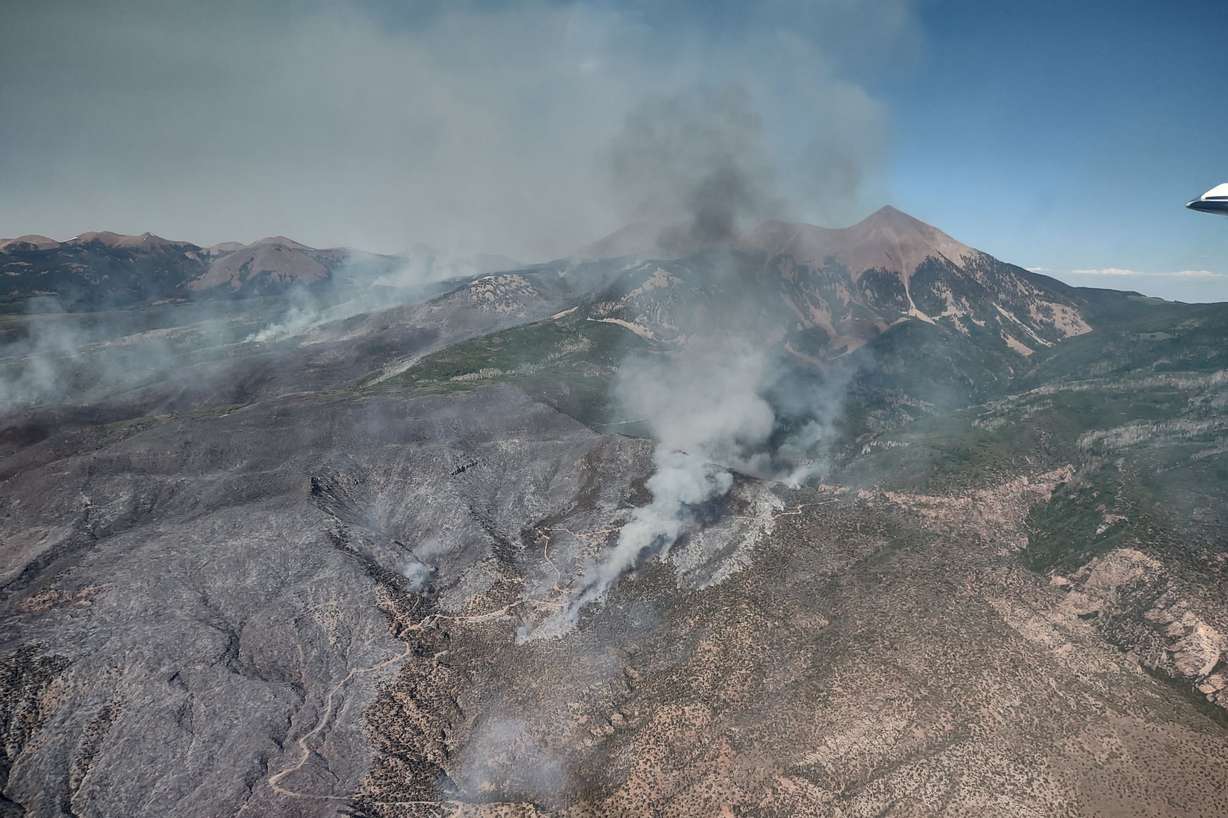 ×