This story is sponsored by Robert J. DeBry—more than 200 years of combined experience practicing personal injury law.
Utahns are spoiled. With easy access to five national parks and an abundance of outdoor recreation, there's plenty to keep you entertained all summer long. But if you prefer to skip long lines and large crowds, you might want to opt for something a little more under the radar.
Here are a few of the state's best-kept secrets when it comes to fun and interesting attractions the whole family might enjoy. (Just don't spread the word around or the national parks might get jealous.)
Sri Sri Radha Krishna Temples
When you think of a temple in Utah, you probably imagine one that's topped with a statue of the Book of Mormon prophet Moroni. Though many people are familiar with The Church of Jesus Christ of Latter-day Saint temples, fewer know that there's a Hindu temple smack dab in the middle of the state. The Sri Sri Radha Krishna temples in Salt Lake and Spanish Fork offer a visitor-friendly experience to all who want to learn more about the Hindu religion and culture.
With vegetarian lunch buffets, a gift shop, and a llama farm (at the Spanish Fork location), this is one stop you won't want to miss! And be sure to come back in the spring for Holi — the festival of colors.
Gilgal Sculpture Garden
The enigmatic Gilgal Sculpture Garden is truly a hidden gem because it's tucked between houses in downtown Salt Lake and easy to miss. In the middle of the 20th century, a devout member of The Church of Jesus Christ of Latter-day Saints named Thomas Child created unique sculptures related to Church theology. (This is the only place in the world where you can see a sphinx with the head of Joseph Smith.) Stroll through the garden on a lunch break, or grab some friends and see if you can work out the artist's intention behind the mystic sculptures. It's open to the public and free of charge!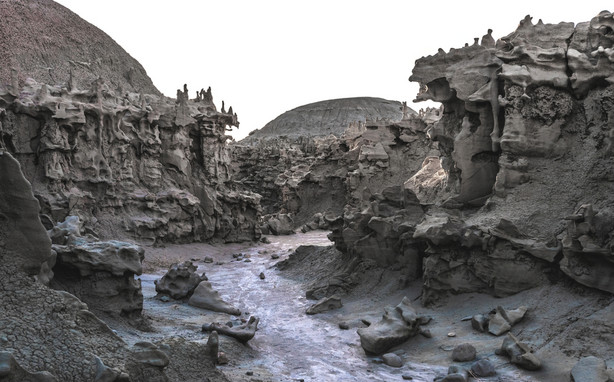 Fantasy Canyon
Though it only covers a few acres, this little canyon will be worth the trip. Fantasy Canyon in Vernal lives up to its name because the unique rock formations feel like something you'd only see in your dreams. Look closely and you may see shapes of bears and dinosaurs start to emerge in your mind's eye.
Bonneville Seabase
The Great Salt Lake gets a lot of attention, but did you know that Utah has its own little ocean? One of the best-kept secrets in the western desert, Bonneville Seabase is a haven for scuba divers, snorkelers, and campers. And because the water naturally reaches the salinity of the ocean, fish you'd typically only spot in the sea have been able to thrive there. Come dive in and see them for yourself!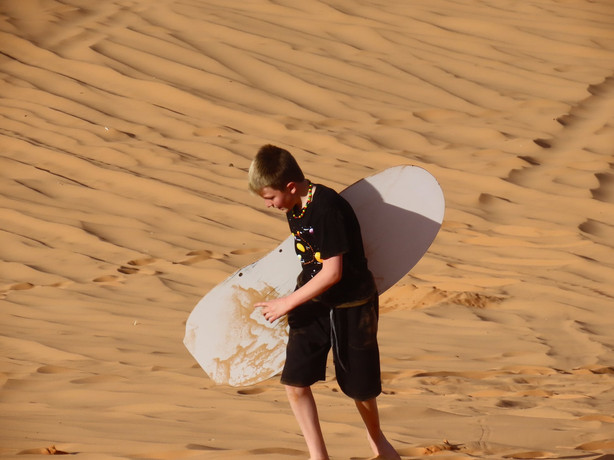 Coral Pink Sand Dunes
Now that you know about Utah's small ocean, you might also be surprised to learn you can go surfing in the desert, too. Coral Pink Sand Dunes is a recreational dream where you can go hiking, four-wheeling, and sandboarding or sand sledding for younger kids. You can rent your sandboards at the park's entrance. Be prepared for a full day of fun!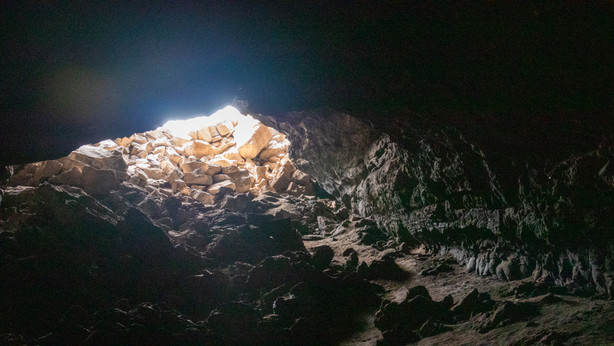 Meadow Lava Tubes
The explorers in the family will love venturing out to the huge lava tubes just south of Fillmore. The Meadow Lava Tubes Trail is a 0.8-mile loop trail that even young kids can enjoy, so you could easily spend a whole afternoon here. Just make sure you wear sturdy shoes and pack a flashlight.
U-Dig Fossils Quarry
Instead of taking the kids to see fossils at the museum, why not have them find some on their own? For an unforgettable, hands-on experience you won't soon forget, take the family to the U-Dig Fossils Quarry 52 miles west of Delta. The quarry is home to 550-million-year-old fossils of extinct marine species called trilobites — and whatever you find is yours to keep!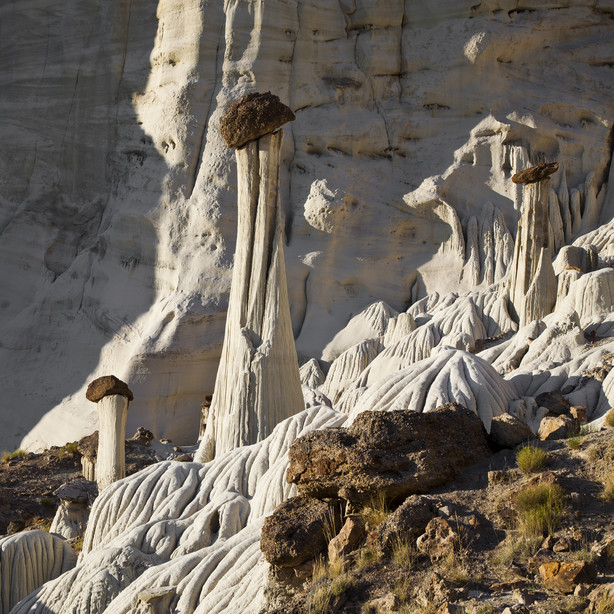 The Wahweap Hoodoos
Travel back in time through the valleys where dinosaurs once roamed as you admire the Wahweap Hoodoos in Kanab. Also known as the "white ghosts," these massive natural formations will take your breath away — particularly if you're willing to trek the 9.2-mile roundtrip hike to reach them.
Mars Desert Research Station
Though it might be a while before humans actually set foot on Mars, the Mars Society is simulating the experience right here in Utah. Funded by Nasa, the Mars Desert Research Station in Hanksville is the longest-running Mars surface simulation facility in the world. Crews spend several weeks at a time simulating what life on Mars might be like while researchers analyze them from a close distance. Usually, visitors can watch the Mars simulation on a live webcam, but the facility is closed to the public during COVID. Keep an eye on the website to see when tours and visits will resume!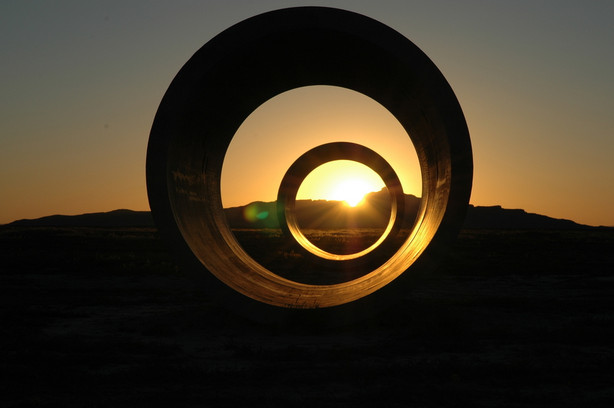 Sun Tunnels
At first glance, you might not think much of the four concrete tubes laid out in an X shape in the desert of Wendover. But artist Nancy Holt's Sun Tunnels create a breathtaking photo op for passersby. Designed to "(bring) the sky down to the earth," the tunnels feature holes that imitate the constellation of Capricorn, Draco, Columbia, and Perseus. And if you happen to be there during the summer or winter solstice, you'll see how they align perfectly with the setting and rising of the sun.
(Fun fact: Holt's husband, Robert Smithson, was the artist who created Utah's famous Spiral Jetty. Add that one to your list while you're at it!)
The house from "Up"
As a kid, perhaps you dreamed of living in Cinderella's castle or bringing your other Disney dreams to life. Well, one Utah family in Herriman is way ahead of you. After getting permission from Walt Disney Pictures, custom construction company Bangerter Homes created a practically flawless replica of the "Up" house for Clinton and Lynette Hamblin in 2011. Everything you can remember from the movie — from the white picket fence to the mailbox and the weathervane — is included in this dream home. For a fee, you can have a personal photo shoot at the real "Up" house and make all your social media friends jealous.
What else?
In reality, there's so much more to do and see in Utah than this list can contain. Did your favorite spot make the list? If not, share your tips with family friends — or keep it a secret and enjoy it all to yourself!
×