Estimated read time: 5-6 minutes
This archived news story is available only for your personal, non-commercial use. Information in the story may be outdated or superseded by additional information. Reading or replaying the story in its archived form does not constitute a republication of the story.
Housing is one of the most important factors in creating stability in a person's life. Stability and a sense of belonging are two things that every Utahn deserves, but with the current housing crisis here in Utah, it can be difficult for many to find a place to live that suits their needs and allows them to flourish in their job.
With record-high prices, demand, and record low inventory, the crisis is impacting how Utahn's work, where they work, and why. According to the Salt Lake Chamber, housing prices have increased more than 60% in just the last eight years. And the latest monthly report from the Utah Association of Realtors shows that the median price for homes sold in June increased by more than 30% from the same month a year ago. Statewide the median price of a new home reached a record high of $450,000, according to the report.
With so many demanding factors playing into the market, it's easy to see why some buyers aren't just dropping out of the home buying race, according to CNN, but are considering big alterations to their work, life, and family plans.
What business leaders say about the housing crisis and workforce
Many of Utah's business leaders recognize these issues and have taken to the Salt Lake Chamber to explain why it's so important for the overall well-being of Utah businesses and individuals.
"Attainable, reasonable, affordability, affects every industry and every profession," reported Terry Buckner, Housing Gap Coalition co-chair in the Salt Lake Chamber.
Thomas Wright, president of Summit Sotheby's International Realty elaborated: "We need to think of the housing market as a staircase. Each step needs to have sufficient inventory for the entire market to function properly. Without sufficient inventory in one part of the market, it creates missing steps that make reaching homeownership much harder for Utah families," he said.
Without affordable housing, Utah's workforce is suffering because of the financial strain of meeting their and their family's basic financial needs. "We know as a state we need to grow sustainable, smartly, and in a way that continues to create economic prosperity for everyone in the state. Housing is fundamental to this," said Theresa Foxley, president and CEO of EDCUtah in an interview with the Salt Lake Chamber.
The housing crisis affects more than just where and how people live. It affects businesses, the careers workers pursue, and the overall health of the economy and individuals.
Labor shortages
Because of the housing crisis, many employers are feeling the pinch—even and especially in smaller towns.
In Moab, for example, an article in The Times-Independent reports that roughly 20% of people offered a job at the county decline it due to housing costs and paucity.
Katherine Sullivan, Moab Regional Hospital's director of human resources, wrote in an email to the newspaper that the hospital lost nine employees to housing issues this past year alone.
"We have really high-potential employees that come here, find a rental, get settled, and then want to buy something," she wrote. "After looking around and realizing that the available homes are too expensive, they end up leaving."
Similar labor shortages can be found statewide—and much of the problem stems from the housing crisis.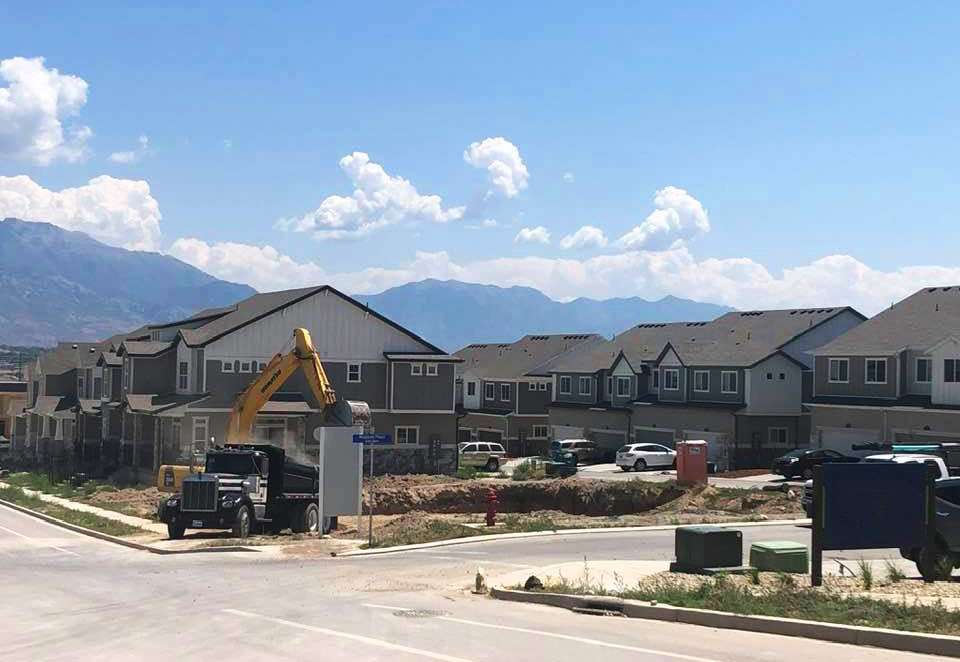 Job growth slowing and wage competition
Because housing prices continue to increase almost monthly, employers are finding it difficult to fill jobs. According to statistics from the Bureau of Labor Statistics, U.S. job growth is slowing and it's concerning to Utah businesses, especially with how many help wanted signs are hanging on business doors and marquees.
"I think what's happening is we're starting to see, and we're really seeing it in Utah, there's labor shortages," said Robert Spendlove, senior economist with Zion's Bank in an interview with KSL News Radio. "Employers are having a really hard time finding workers."
Unfortunately, due to the housing crisis, wages are king right now in Utah and small businesses struggle to compete for employees. Without progress made in the affordable housing step of the real estate ladder, the entire state's economy will eventually bear the brunt.
Steps going forward
In 2019 the Kem C. Gardner Policy Institute at the University of Utah estimated that through 2026 nearly 70% of annual job openings will be for occupations typically requiring at most a high school diploma. This is at odds with Utah's highly educated workforce. About 73% of new labor force entrants have a postsecondary certificate or higher degree and require significantly higher wages.
In other words, most jobs openings don't require a degree, but most people have degrees, which further exacerbates the wage disparity and competition. This conundrum poses a problem when it comes to affordable housing.
What can be done? Utah's workforce will only find relief by housing developers, builders, and cities working together with businesses to alleviate the stress of the housing crisis on businesses and employees.
"I'm confident that if we work together to make our shared plans a reality, we will enhance the quality of life along the Wasatch front, even as we grow," said Andrew Gruber, executive director of the Wasatch Front Regional Council.
By working together, Utah businesses hope to close the gap so that every Utahn can have a home and feel at home in this great state.
Find out more information about the impact of the housing crisis on Utah's workforce at the Salt Lake Chamber's website.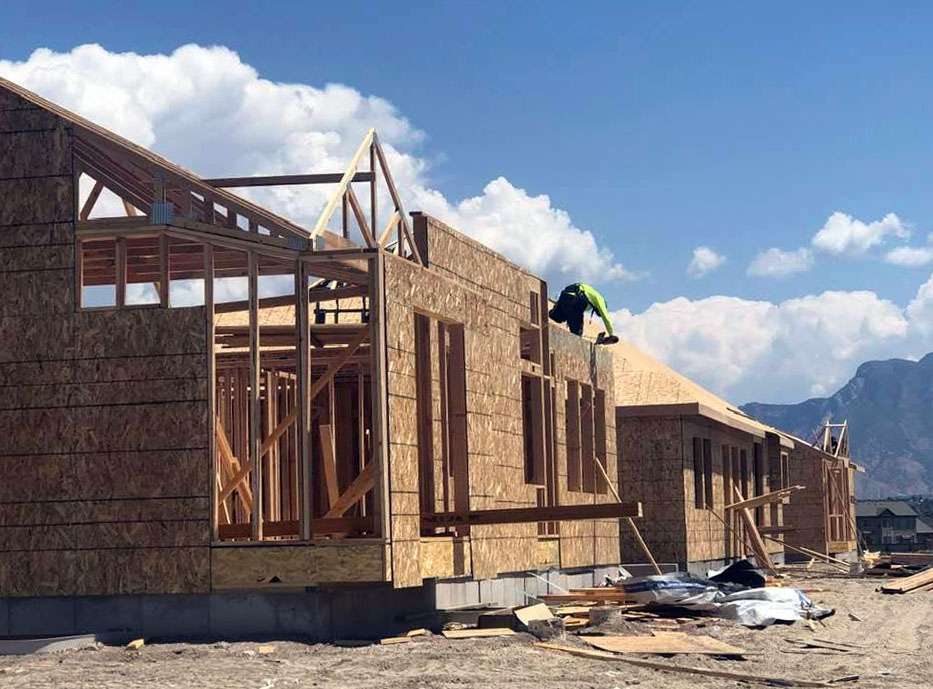 ×