Few stages of life are more associated with joy than pregnancy and childbirth. But for many women, feelings of anxiety, fear and depression counter—and even overwhelm—that joy. And for one Utah woman, a complicated mood disorder born of postpartum anxiety took her life—and her ability to raise the beautiful children she'd birthed.
Emily Cook Dyches, a devoted wife and mother of five, delivered her last baby—a sweet, blue-eyed boy—in 2015. Soon after going home, Dyches was diagnosed with postpartum depression and anxiety.
During their quest to find resources to support Emily, they discovered a system that was ill equipped to address Emily's symptoms in a specialized way. Emily's condition would eventually worsen and serve as the catalyst to her tragic death in 2016.
In his grief, Eric Dyches created The Emily Effect, a foundation built to raise awareness for prenatal and postpartum depression and anxiety, and coordinate resources for maternal mental health in the state of Utah. Stepping beyond the awareness of The Emily Effect, Eric wanted to align directly with local providers to support mothers and he joined up with Serenity Recovery and Wellness due to their unique focus and outpatient treatment program
This outpatient center aims to help women heal and work through postpartum depression, prenatal depression, postpartum anxiety, perinatal OCD and trauma.
Through its diverse programs, women experiencing symptoms like Emily Dyches did now have a safe space and support system to help them through the difficulties many mothers and mothers-to-be face today.
Postpartum depression
According to Utah's Pregnancy Risk Assessment Monitoring System (PRAMS) one in three Utah mothers will experience depression or anxiety during the perinatal period (pregnancy and postpartum). This can result in mood swings, feelings of hopelessness and anxiety, notes Serenity Recovery & Wellness.
Women with postpartum depression suffer from severe symptoms that do not resolve after more than two weeks. At Serenity Recovery & Wellness, mothers and infants meet three times a week for three hours per day, participating in group, individual and partner sessions.
The clinic takes a holistic approach to treating postpartum depression, along with other maternal mental health disorders. Serenity supports patients through dialectical-behavior therapy, cognitive-behavior therapy and medication management. This combination of appropriate medication and evidence-based treatment has been proven to be the most effective process for recovering from postpartum depression.
The center has also addressed barriers that have historically hindered moms from seeking care. Serenity is credentialed with various insurance providers to help alleviate the cost burden of care and also has an onsite childcare center which is completely free for members of the IOP program to utilize during treatment.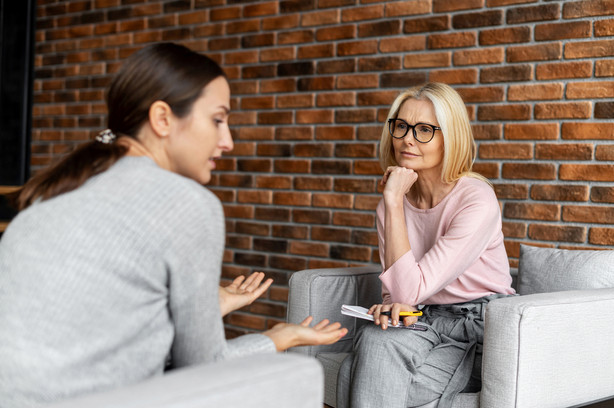 Other maternal mental health disorders
Along with its programs and resources for postpartum depression, Serenity Recovery & Wellness provides help and treatment for prenatal depression, postpartum anxiety, perinatal OCD and trauma. Each clinician has specific training and understanding of the nuances of maternal mental health.
The center uses breakthrough treatment practices and coaching like EMDR therapy, mindfulness and relaxation skill building to suit the needs of its diverse patients. Mothers and mothers-to-be can spend up to five hours per day, five days a week at the center, allowing for optimal healing and recovery. Of course, since patients are also mothers or mothers-to-be, the center also provides on-site daycare options.
Not every patient will need the intensity of everyday treatment. That's why Serenity Recovery & Wellness tailors its programs to each woman, allowing for various levels of care. Women can take their treatment slowly, coming in as little as once a week for an hour at a time. The center also provides telehealth options for women who need or prefer it.
Embracing motherhood
Women suffering from maternal mental health disorders aren't just suffering from their condition(s), they're also missing out on a time in life that can be joyous. Serenity Recovery & Wellness works to help women find ways to cope with intrusive thoughts and worries, build healthier relationships and improve their attachment with their babies.
They want women to feel empowered not only to cope, but to thrive in the world of motherhood.
Like Emily Dyches, many women suffering from postpartum depression and other maternal mood disorders deal with feelings of frustration and hopelessness due to limited treatment options and helpful resources.
Serenity Recovery & Wellness is the kind of lifesaving resource mothers like Dyches—and maybe even you or someone you love—need most. You can find out more about the center and its treatment programs at SerenityRW.com, or by calling 801-984-0184.
×