This story is sponsored by Robert J. DeBry—more than 200 years of combined experience practicing personal injury law.
If you've grown up in Utah, you're probably aware of a few things that make this state unique. It's a beautiful land flowing with fry sauce, green Jell-O, saltwater, big families, and so much more.
But if you are one of the tens of thousands of new residents and have an outsider's perspective, there are a few things that require some explaining.
Whether you're a longtime resident or new in town, here are some questions you might hear while you call the Beehive State home.
Have you ever gone swimming in the Great Salt Lake?
When people think of lakes, they think of outdoor recreation (boating, skiing, swimming, etc.). So when you live near one of the most famous lakes in the country, people might assume you've enjoyed a fair share of beach days. Unfortunately, the Great Salt Lake isn't exactly known for prime swimming or sunbathing.
While yes, you technically can swim or sunbathe on the salty beaches, you'll want to be aware of a few things. First, the 12% salinity makes it a much grittier experience than swimming in the ocean, so you'll definitely need a good shower afterward.
Floating in the buoyant salty water can be fun. But if biting flies, brine shrimp stench, and salt-crusted skin aren't your thing, many TripAdvisor reviewers suggest saving the swimming for the pool. There are, however, plenty of other things to do around the Great Salt Lake State Park, notes Utah.com.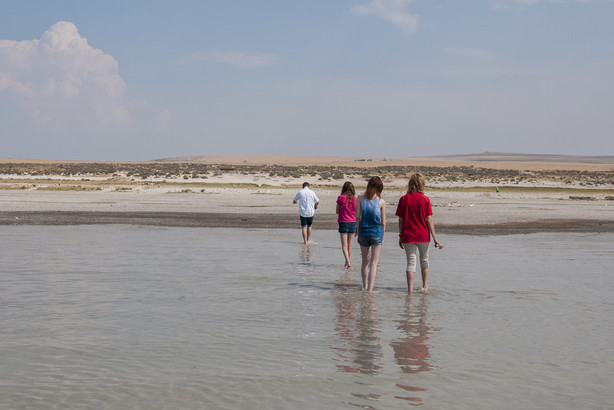 Do you like to ski?
Another assumption people might make is that all Utahns are skiers. You've probably heard that Utah has "the greatest snow on earth." Well, according to the Utah Geological Survey, this is actually true. Thanks to unique climate conditions, the local slopes enjoy abundant, high-quality snow each ski season, which draws visitors worldwide.
(If you are a skier, be sure to mark your calendar for January 13. Ski Utah says this is the "golden winter day" because it has the highest likelihood for snowfall historically.)
Where's 4th South?
The nice thing about living in Utah is that the grid system makes it easier to locate places. Everything is built around the center of town and the street numbers get higher the farther north, south, east, or west you go. But things get a little confusing when locals drop the last two zeros on street names and replace them with "th." (For example, 400 South becomes 4th South. 11400 South is 114th South. You get the idea.)
To save your out-of-town friends some time, you might want to explain this to them before they tack on an extra 30 minutes to their commute.
Are you a member?
No, this question isn't referring to the local country club. If someone asks you if you are a "member," they're most likely referring to being a member of The Church of Jesus Christ of Latter-day Saints. WorldAtlas reports that as of November 2020, 67.7% of Utahns are members of the Church.
Thanks to this statistic, you can also expect a few related questions, such as "Where did you serve a mission?" and "Where's the stake center?" (Many people are often disappointed to find that that last one has nothing to do with a nice, juicy sirloin.)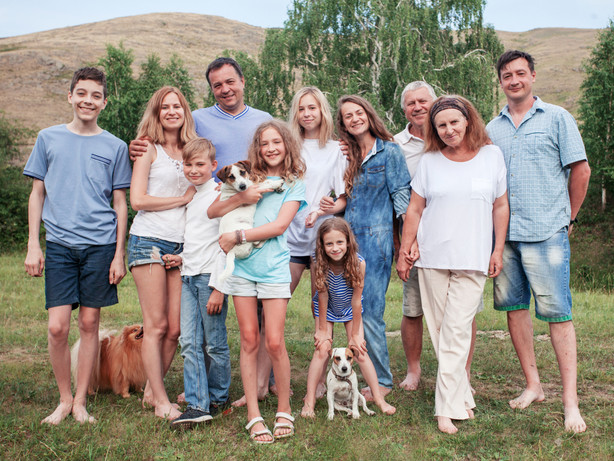 How many kids do you want/have?
When they think of Utah, many people envision families with a dozen or more children. But while Utah tops the charts for having the largest average household size in the country, the numbers aren't quite that high. Statista reports that the average household size in Utah is 3.08 people compared to the national average of 2.61.
Still, don't be surprised if you get a lot of questions about how many kids you have or want to have. People are curious!
How do you spell that name again?
Utah is full of creative people — particularly when it comes to baby names. Maybe it's the larger family sizes, but Utahns sure go out of their way to distinguish their kids' names from others.
This might mean varying the spelling by naming your daughter Madysen instead of Madison. Or you might combine a couple of your favorite names, like "McAshlyn" or "Braxleigh." When it comes to spelling out names in Utah, here's a good rule of thumb: look out for silent or superfluous letters.
Of course, Utahns might be drawing inspiration from other unique names in the state. No out-of-towner would possibly suspect that Hurricane is pronounced "Hurri-kun" or that Tooele is "Too-ill-uh."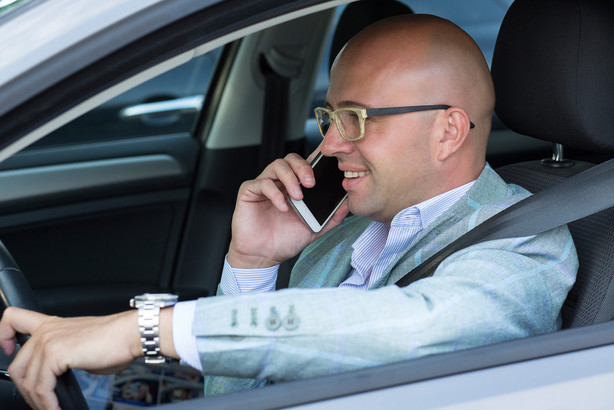 Why do you drive slowly in the left lane?
One of the less charming Utah stereotypes is that everyone drives poorly here. The good news is that Utahns aren't the worst drivers overall. (QuoteWizard ranks Utah the No. 22 worst state for driving — but No. 5 for accidents.)
But there are some habits that the Utah Department of Transportation is hoping to snuff out, and driving slowly in the fast lane is one of them. UDOT spokesman John Gleason told KSL, "It's one of the top complaints from people saying that, well, they call them 'left lane loafers' — people that kind of stay in the left lane and won't allow other people to pass."
So here's a PSA for all Utah drivers: Drive carefully and obey all traffic laws — and please don't park your car in the fast lane.
Do you bleed red or blue?
Aside from the Utah Jazz professional basketball team, the hottest ticket in town is the annual college football rivalry between the University of Utah and BYU. Controversially referred to as the "Holy War," the red vs. blue matchup is No. 12 in the FanBuzz list of 25 Best Rivalries in College Football. While BYU hasn't beaten Utah since 2009, their next opportunity to break the losing streak will be when the teams go head-to-head on Sep. 11, 2021.
If you don't care about rivalries or don't bleed red or blue, you can always root for Weber State — they're purple.
Yes, Utah has a bit of a reputation when it comes to large families, bad drivers, and strange pronunciations of certain words. But despite the quirks and stereotypes, Utah remains one of the fastest-growing states in the country, according to the United States Census Bureau.
There's no question that people love living here.
×