Estimated read time: 4-5 minutes
This archived news story is available only for your personal, non-commercial use. Information in the story may be outdated or superseded by additional information. Reading or replaying the story in its archived form does not constitute a republication of the story.
If you're stressing about what to get your husband for Father's Day, you're in good company. Men can be notoriously hard to buy for, especially when they buy whatever they want, anyway - right?
While the stress of a nice Father's Day gift is real (please no socks or a tie), there's something far better you can do: show them you love them every day, and not just on grand occasions.
No, this doesn't mean you should be buying him gifts every day. This does mean you find little ways to communicate love for him all the time.
Dr. John Gottman, renowned researcher, and marriage and family specialist, says,
"...real-life romance is fueled by far more humdrum scenes. It is kept alive each time you let your spouse know he or she is valued during the grind of everyday life."
These small acts of love and kindness, done often, can make all the difference for a marriage. And they're easy to do! Here are six ways to show your husband you love him today.
Kiss him
No, this isn't listed first because of all the stereotypes out there about men. Kissing, really kissing, has positive scientific evidence backing it up, not to mention the wondrous effects on a relationship. Kissing for at least six seconds has been proven to lead to feelings of love and connection for men and women, says the Gottman Institute.
"A six-second kiss is a kiss with potential," Gottman says.
Try it every day and see what happens. A peck on the cheek is good, but a six-second kiss with the man of your dreams? Much better.
Use your words
Husbands want to talk, and he is guaranteed to feel love (and open up) if you say simple phrases like "I love you," "thank you," and some form of "I appreciate you," especially for the little things he does. Say it happily, genuinely, with a smile, and maybe even with a hug and a kiss—children cover your eyes!
Not only does this leave him feeling like a million bucks and with the notion that he's succeeding in life (dad bod notwithstanding), it'll also make him more likely to reciprocate the gestures.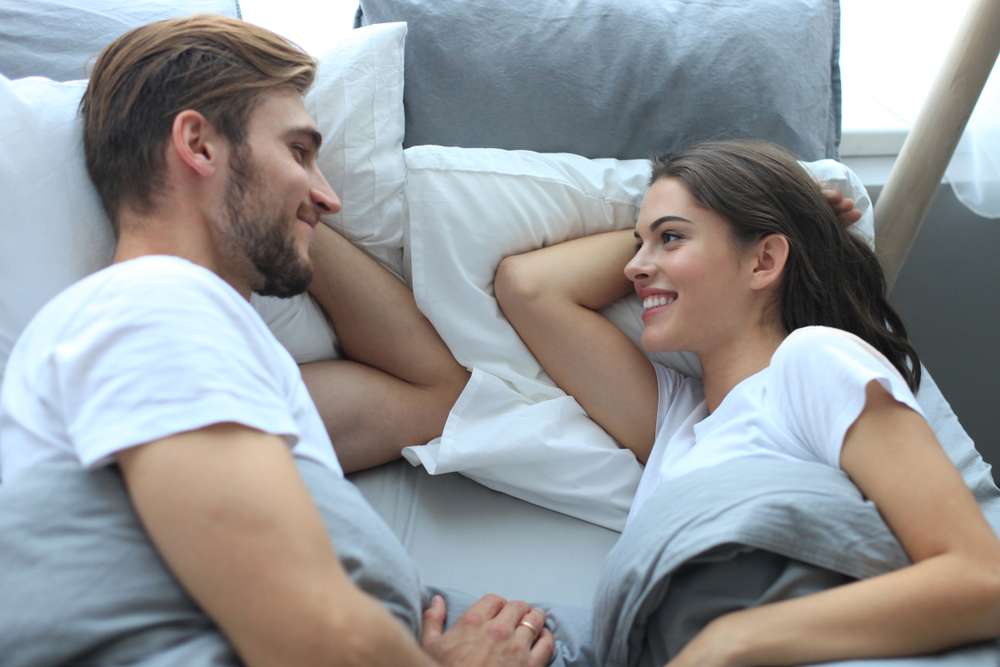 Put down the 'gram
While it might be fun to stare mindlessly at social media all night after the kids go down, few things will have your husband feel more isolated than being replaced by a screen.
The pull of social media is real, and choosing to set it aside during those precious hours of the night where it's just you two will make a big difference.
Talk about the day, go for a walk, hold hands, cuddle, joke, have a treat, or watch your favorite show, but don't disappear behind the screen. Having your full attention will go a long way in your husband feeling loved by you.
Love notes
Nothing makes the heart fonder than absence.
Send a little love when he's not expecting it! Consider texting him randomly throughout the day saying how you're thinking of him, can't wait for him to get home, how you love him, etc.
A handwritten love note is also a great way to express love—maybe even with a special treat in his lunch - and will always leave him smiling and looking for excuses to leave work early.
Send him out with the boys
If your husband works long hours and devotes all his spare time to his family, chances are he could use a break in the routine every once in a while.
Surprise him with a night where he goes out with his best friend(s) to grab dinner, a movie, or whatever they want to do.
A change of pace is always good, and sometimes that's just what your husband needs.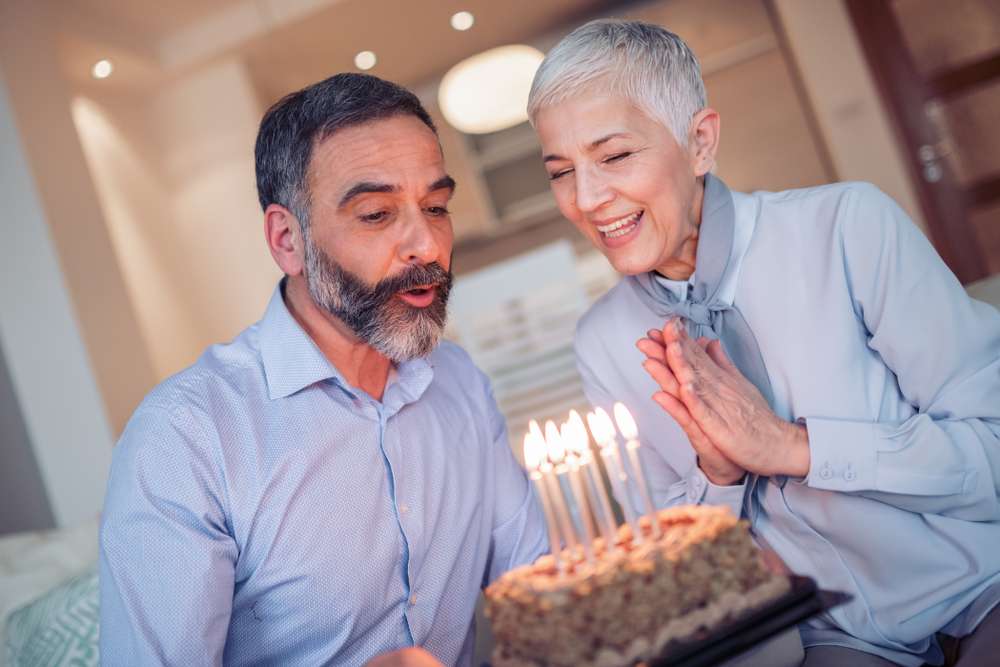 Make a big deal out of special days
Everyone likes to feel extra special once in a while, and though men might not express that desire as much, they still want to be included.
Whether it's his birthday, your anniversary, a graduation, or a promotion at work, roll out all the stops. Grab dinner, catch a movie, get his favorite snacks and let him know you're proud of him.
Most couples would argue that their most valued time spent is that cuddled up on the sofa enjoying each other's presence. Give your husband that gift this Father's Day with a soft, enveloping Minky Couture blanket. He'll especially love it if you're cuddling with him while watching the Utah Jazz win the NBA championship.
With six retail locations throughout Utah, it's easy to find a Minky Couture store near you.
×