Estimated read time: 3-4 minutes
This archived news story is available only for your personal, non-commercial use. Information in the story may be outdated or superseded by additional information. Reading or replaying the story in its archived form does not constitute a republication of the story.
No matter how you like to get outside, public land and outdoor recreation is for everyone. From a newbie hiker to a longtime off-roader, there is a shared commitment to keeping public land and trails healthy and accessible for the next user and future generations. There is a great diversity of recreationists out there on the trail, so learning proper trail etiquette and treating each other with respect, no matter how you recreate, goes a long way to helping maintain public land and having a good experience.
In many Utah public land areas, trails are open to and shared by equestrians, OHV riders, bicycle riders, e-bikers, runners and hikers. Trail sharing can and does work when people respect each other while working cooperatively to keep each other safe.
While it is important for people to respect each other while recreating, it is good to remember that many trails are shared with horses too, which can create difficulties if trail etiquette is not observed. Further tips on equestrian shared trail use can be found here. Just as there are shared trails, there are also many dedicated trails for specific use. So be sure to check you are in the right area for motorized or non-motorized use. Whether you are riding an OHV, mountain biking, trail running or just out for a Sunday hike, these restrictions are in place for the safety of all involved.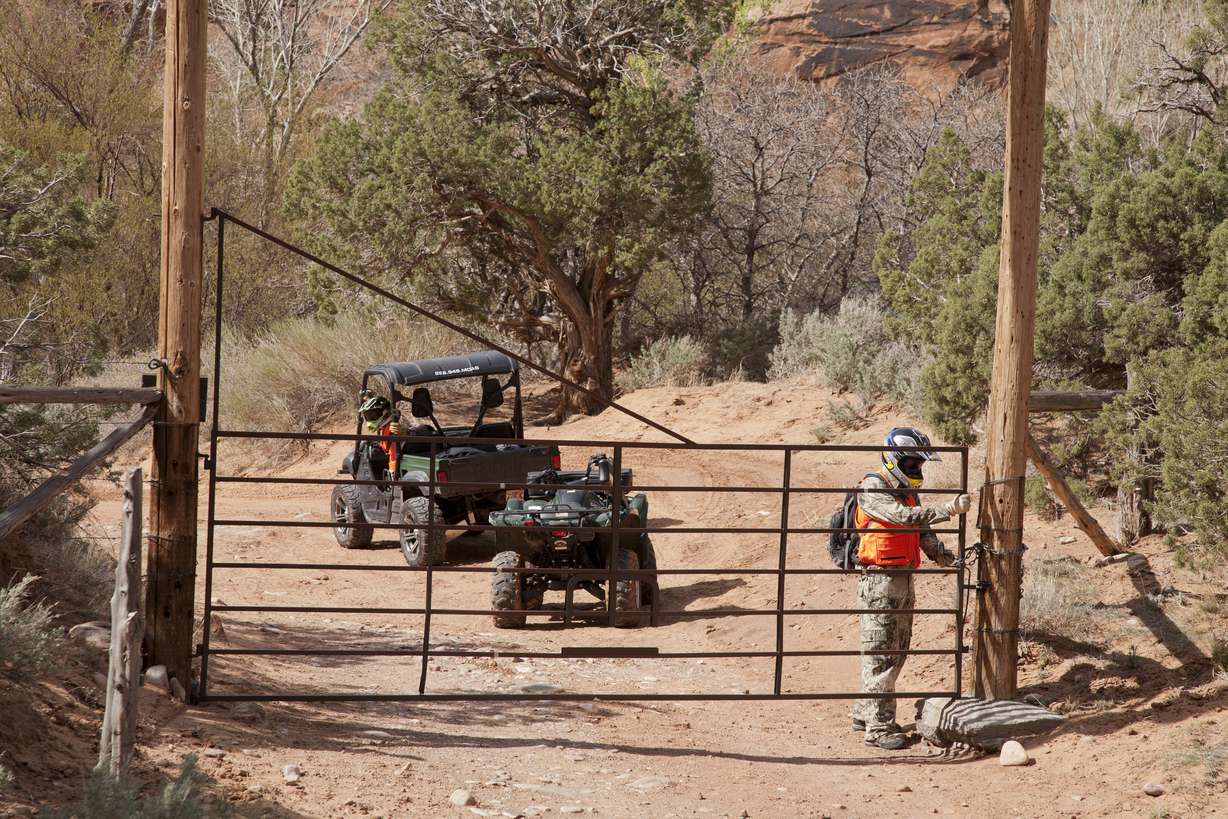 But why is there a difference between motorized and non-motorized trails and how can I tell I'm on the right one? Some trails and areas are designated specifically to preserve water resources and soil erosion. While others have wildlife habitats close by that need to be protected. All trails are clearly marked to let you know what they are open for. Check the trailheads to get the info you need. If you still aren't sure, please contact the Land Manager to double-check.
Here are some other quick trail guidelines for a cooperative experience on shared trails.
Guidelines for all trail enthusiasts:
Common courtesy
Respect all trail restrictions and use only trails open to your mode of transportation.
Be considerate of others on the road or trail.
When traveling on shared-use trails, continually watch for other types of recreationists.
Slow down when sight lines are poor.
Keep speeds low around other recreationists.
Keep noise and dust down.
Keep your ears open – no earbuds.
Listening to headphones or earbuds can make it difficult to hear and communicate with other recreationists. In some areas, it is illegal to operate vehicles or bikes with both ears covered.
Keep pets under control. Some trails require dogs to be leashed.
Be familiar with local rules.
Yielding:
Yield the right of way to those passing you from behind or traveling uphill.
Motorized vehicles yield to mountain bikes, runners, hikers and horses.
Mountain bikes yield to runners, hikers and horses.
Runners and hikers yield to horses.
By remembering to Tread Lightly! and respect the rights of others, trail users can have a better experience on our shared public land and work together towards maintaining trail access. To learn more about responsible recreation, visit treadlightly.org.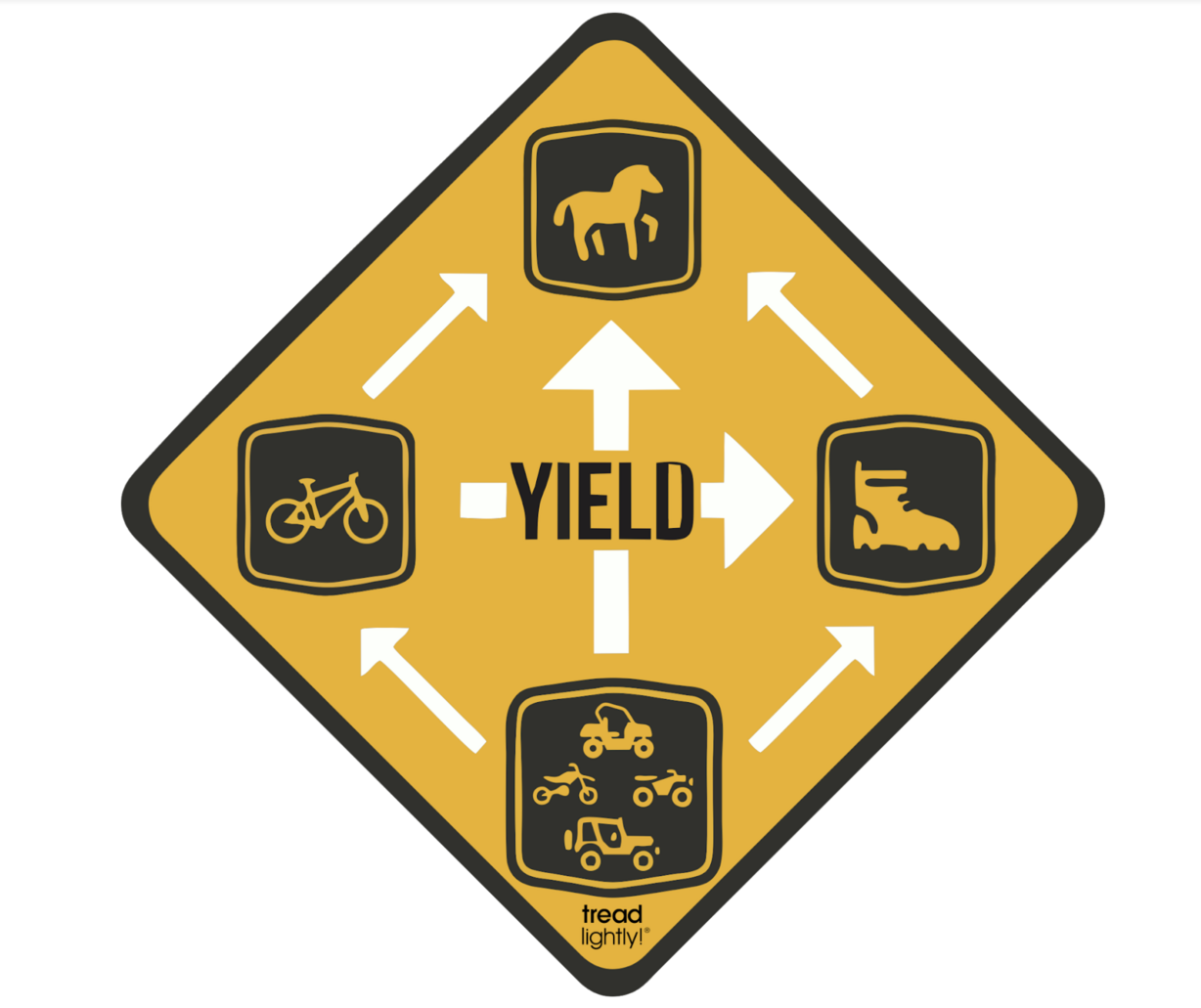 ×