Estimated read time: 4-5 minutes
This archived news story is available only for your personal, non-commercial use. Information in the story may be outdated or superseded by additional information. Reading or replaying the story in its archived form does not constitute a republication of the story.
"Could I have cancer?"
It's the question everyone worries about at some point in their lives—particularly those who may be at higher risk or have a family history of the disease. And with the World Health Organization citing cancer as one of the leading causes of death worldwide, it's natural to have these fears.
Since early detection provides the best chance for a cure, regular doctor's visits and screenings are a good way to catch the disease before it spreads.
One effective method for detecting cancer is through MRI—or Magnetic Resonance Imaging.
According to the American Cancer Society, "MRI is very good at finding and pinpointing some cancers" because it takes cross-section pictures of your insides from different angles. MRIs can pick up details that are hard to see using other imaging tests. And because the imaging uses strong magnets instead of radiation, it's a safer way to see what's going on in your body.
Now, thanks to one Utah clinic, you can get an MRI cancer screening without a doctor's order—or insurance.
At TaylorMed MRI, you can get a same-day or next-day MRI to put your mind at ease concerning cancer. If you're interested in an MRI cancer screening, here's what you need to know.
What does the MRI scan involve?
The cancer screening will look at your head, neck, chest, abdomen and pelvis. These are the most common locations that cancer can develop. However, some locations such as the breast and prostate require contrast for cancer screening and are not evaluated with this screening test.
During your visit, a technologist will accompany you to the MRI scanner and will be with you throughout your examination. Even though you may not see them, they see and hear you, and you can communicate with the technologist at any point during the exam. (If you suffer from claustrophobia, let the technician know. TaylorMed MRI strives to make your experience as comfortable as possible.)
You will be imaged in a Philips 1.5T MRI scanner, which is considered the gold standard for MRI imaging and will provide high-quality images. Your only job is to lie still throughout the exam so the MRI can capture the best images.
While you'll receive your report within 24 hours of your scan, TaylorMed MRI recommends that you take your report with you to your doctor to determine what next steps would be best, if any.
How long does the screening take?
No one likes to waste hours at the doctor's office. At TaylorMed MRI, the goal is to get you in and out as quickly as possible. Scheduling can be done online through their website. With many same-day and next-day appointments available, the scan itself should take about an hour.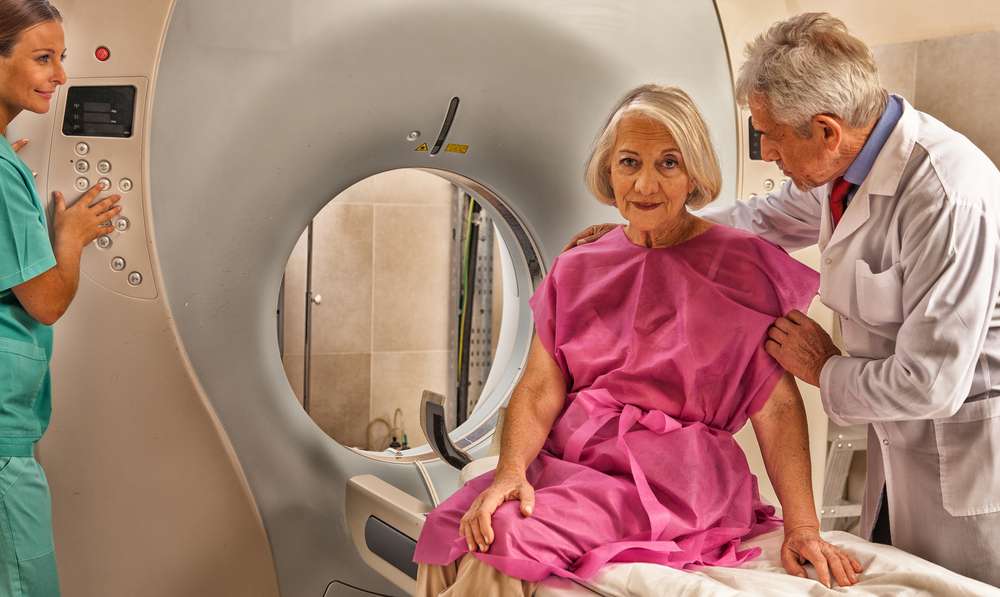 How much does it cost?
Cancer screening MRIs are typically not covered by insurance. At TaylorMed MRI, the price for your screening exam is currently $999, marked down from the usual price of $1200 for a limited time. Payment is due at the time of service.
Who is a good candidate for MRI cancer screening?
Because the scan is intended for screening purposes, only patients with no current symptoms are recommended for the MRI.
Since MRI is so sensitive to the detection of soft tissue abnormalities, sometimes there will be findings that will require further workup.
The ideal candidates for MRI cancer screenings are patients who may have an increased risk of developing cancer or those who may just want comfort knowing that nothing suspicious is brewing inside.
Schedule your MRI cancer screening today
During a global pandemic, you don't want to have to worry about crowded hospitals and waiting rooms. And you don't need to join a weeks-long waiting list to get the peace of mind you crave today.
TaylorMED MRI is the state's only MRI clinic that doesn't require a doctor's order. You don't need to see a doctor first, or even have health insurance to get an MRI—you can pay with cash, credit card or use your HSA account. There are a number of other scans that are available aside from cancer screening. This includes imaging of the spine and joints which start at $399.
Most patients can usually get scanned the same day or the following day. TaylorMed MRI has two locations. The Lindon office is located just off the Pleasant Grove exit. A new location is now open in Murray. Currently, the cancer screening MRI is only performed at the Lindon office. Schedule your appointment online or on the phone at 385-831-7674.
×