Estimated read time: 5-6 minutes
This archived news story is available only for your personal, non-commercial use. Information in the story may be outdated or superseded by additional information. Reading or replaying the story in its archived form does not constitute a republication of the story.
Bosses, managers, leaders would probably like to know the secret behind improving workplace morale, attendance, and productivity.
No, it's not hard work. It's not stringent rules and protocol. It's not even more money.
The answer is to focus on the mental and emotional well-being of your employees.
The National Institute of Mental Health reports nearly 1 in 5 Americans suffer from mental illness, but the truth is that mental health is something everyone needs to take care of. And, considering most adults spend a majority of their time at their jobs, this is particularly important in the workplace.
As an employer, there are several steps you can take to improve your employees' mental health. Here are just a few ideas.
Regularly talk about and promote mental fitness
Perhaps the most important thing you can do for employees is to openly and regularly talk about mental health and mental fitness. Don't just wait for Mental Health Awareness Month or open enrollment to talk about the benefits of taking care of your mind.
You might share a weekly or monthly tip for mindfulness or stress relief. Hold regular check-in meetings with individual employees and ask how you can help them. If you've struggled with anxiety, depression, or other mental health battles, don't be afraid to share your experience. Doing so builds trust and may help others feel less alienated when they experience similar struggles.
For tips on how to initiate conversations and de-stigmatize mental health, Inc.com has several suggestions that may be helpful.
Establish an Employee Assistance Program (EAP)
Many factors contribute to your employees' mental health, and an Employee Assistance Program (EAP) can help address them. An EAP is a workplace service that helps employees resolve personal problems, such as relationship challenges, substance abuse, legal problems, and anxiety and depression.
At no cost to them, employees can reach out to the EAP coordinator through a confidential phone call or web-based consultation. The coordinator then connects them to free or low-cost services to help their situation.
To learn more, visit the Society for Human Resource Management webpage on EAPs.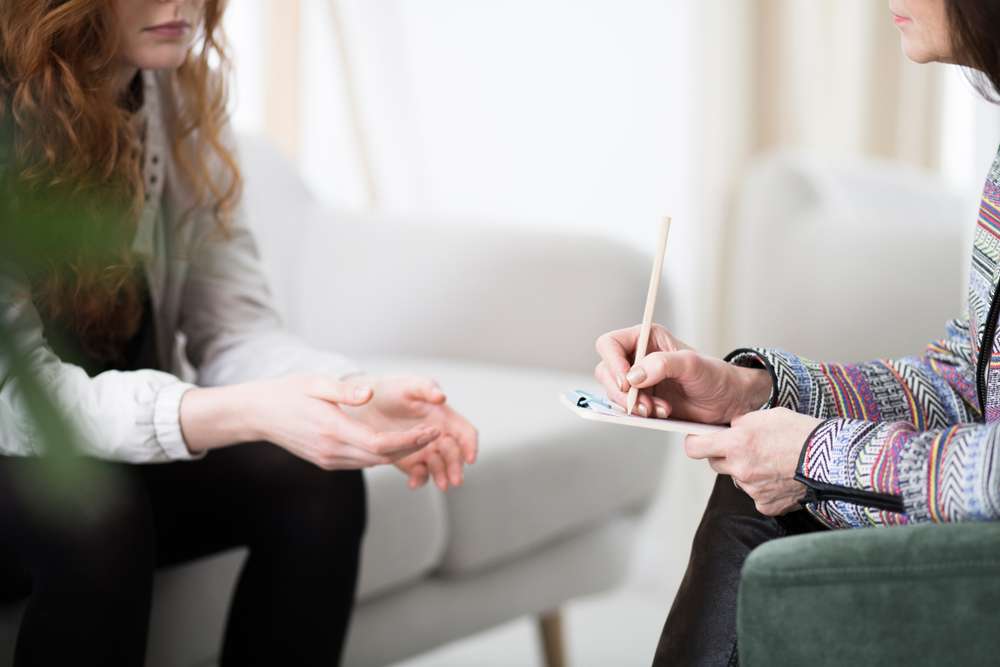 Provide mental health coverage in your healthcare plan
An EAP is a service provided outside of medical benefits, but you should also consider offering mental health coverage in your insurance plan.
While the Affordable Care Act requires workplaces to offer basic mental health coverage, The Balance Careers suggests offering above-average care. This helps offset out-of-pocket costs or high deductibles that might discourage employees from seeking the care they need.
Find opportunities to recognize and praise employees
If you want a happier work environment, don't discount the importance of employee recognition. This doesn't have to be a formal award—simply get in the habit of regularly lifting and encouraging others. Your words and actions may have a lifelong effect.
In his book, "How to Win Friends and Influence People," Dale Carnegie shared his advice for positively impacting those you lead. "Be 'hearty in your approbation and lavish in your praise,' and people will cherish your words and treasure them and repeat them over a lifetime," he said.
Be compassionate and flexible
Gone are the days of the rigid 9 to 5 schedule and the five-day commute. If the COVID-19 pandemic taught the working world anything, it's that businesses thrive when they're adaptable. As a leader, try to be compassionate and as flexible as possible. (This is especially important during times of crisis.)
If your employee can reasonably complete their work from home, give them that option. If they need to leave early or take off an extra day to care for a family member, allow it. Not only will this benefit your employees, you'll benefit as well! According to Business News Daily, workplace flexibility attracts top talent, increases productivity, and reduces stress levels.
Don't forget to have fun
Another great way to combat anxiety and depression at work is to focus on having more fun. Just as a flexible work environment breeds greater business success, having fun at work has the same effect.
One Forbes article noted that workplace fun not only increases productivity and positivity between colleagues, but it also reduces absenteeism and burnout.
So, if you want to increase productivity and boost employees' mental health, find ways to lighten things up. That may be exactly what everyone needs.
Be prepared with a mental health toolkit
Now more than ever, Utah's workforce needs to prioritize mental and emotional well-being. Luckily, this isn't something employers have to figure out alone.
"Workforce Resilience Through Mental Fitness" is a new campaign from the Salt Lake Chamber's nonprofit social impact foundation: Utah Community Builders. This campaign provides Utah business leaders with information, tools, and resources to improve the mental fitness of their employees, thus elevating the mental and emotional resilience of Utah's workforce—and by extension all Utahns.
For more information on supporting the mental fitness of your workforce, visit the Workforce Resilience Through Mental Fitness webpage.
×