Estimated read time: 4-5 minutes
This archived news story is available only for your personal, non-commercial use. Information in the story may be outdated or superseded by additional information. Reading or replaying the story in its archived form does not constitute a republication of the story.
With world-famous snow, towering mountains, vast red rock canyons, hundreds of hiking trails, and endless outdoor recreation, Utah is a veritable playground for adventure. The only hard part is deciding where to begin.
If you're itching to get out the door, you can't go wrong with a trip to Monticello, Utah's "Land Above the Canyons." Make sure to fill up and grab your snacks and drinks for adventure at the local Maverik before heading out.
Here are a few things to add to your bucket list when you go.
Hike the other-worldly Chesler Park Loop Trail
No trip to Southern Utah is complete until you've enjoyed a good hiking trail. For a moderately easy hike with scenic views, you can't go wrong with the Chesler Park Loop Trail.
Dozens of Tripadvisor reviewers have given the trail five stars for its twists, turns, and scenic variety.
"Feels like you are on another planet. Amazing," said one reviewer. Another likened it to "hiking on Mars."
If you go, just remember to bring plenty of water!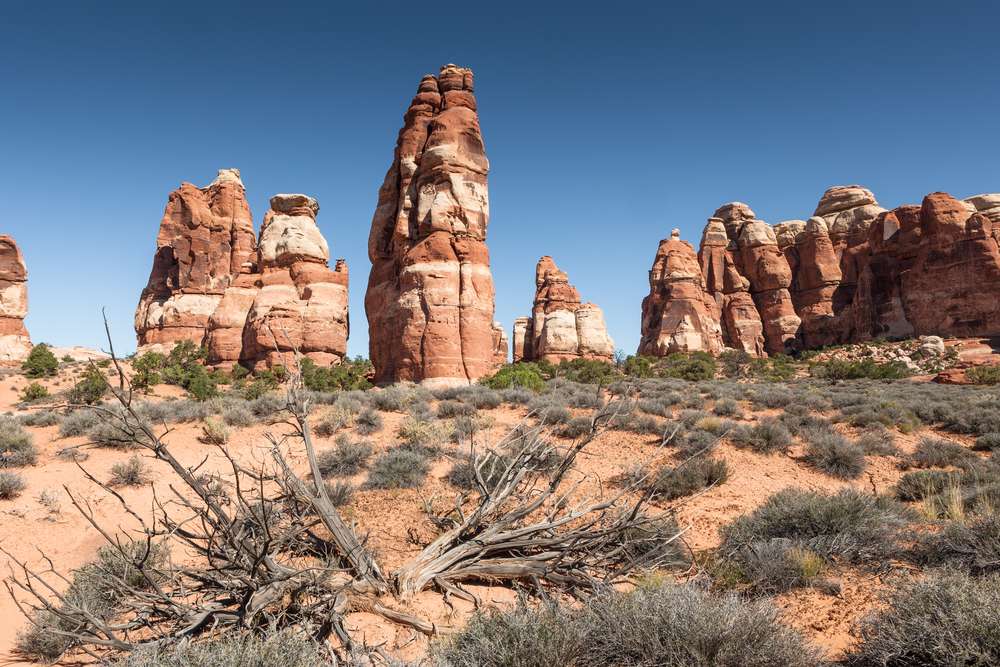 Explore Bears Ears National Monument
Don't pass up an opportunity to visit one of the largest cultural sites of the early inhabitants of North America. With a rich cultural heritage that's sacred to many Native American Indian tribes, Bears Ears National Monument is truly a wonder to behold.
Not only will you gain an appreciation for its cultural and natural resources, but there's also plenty of recreational opportunities. The area is famous for its rock art sites, pueblo homes, rock climbing areas, San Juan river running, outstanding views for photography, camping areas, and designated routes, according to the Bureau of Land Management.
While you could easily spend several days exploring this national monument, it's worth dropping by even if you only have a few hours. The Bears Ears Education Center provides suggested itineraries for both long and short stays.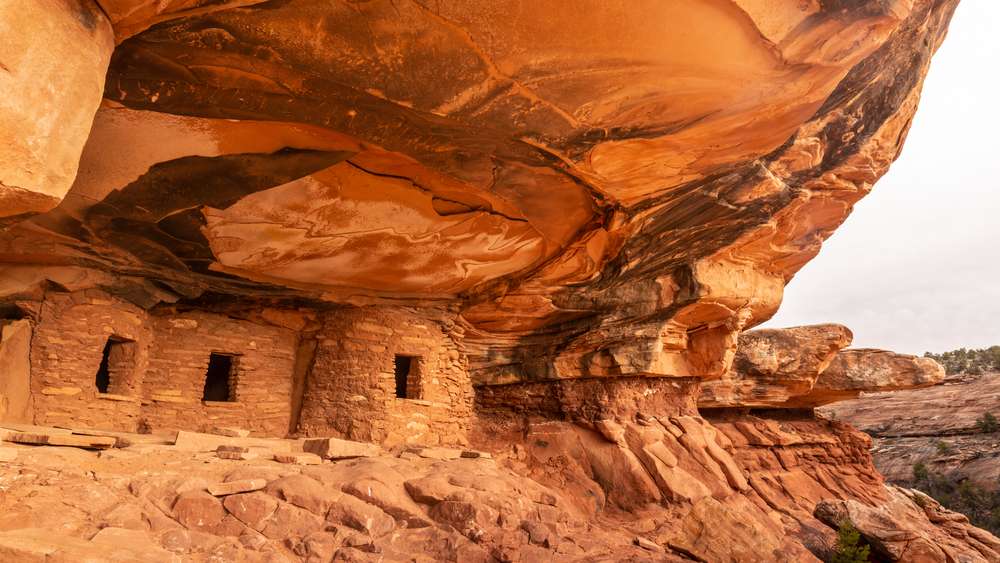 Marvel at Newspaper Rock
If you're driving along the Indian Creek Corridor Scenic Byway in Bears Ears National Monument, stopping to see Newspaper Rock is an absolute must.
As one of the West's most famous rock art sites, this 200-square-foot rock is known as "the rock that tells a story"—though no one really knows what the story is about. For 2,000 years, Native American Indians have etched hundreds of petroglyphs that seem to depict hunting patterns, crop cycles, and mythology says the National Park Service.
Take your family past this historic site and see if you can decipher the rock's story for yourself!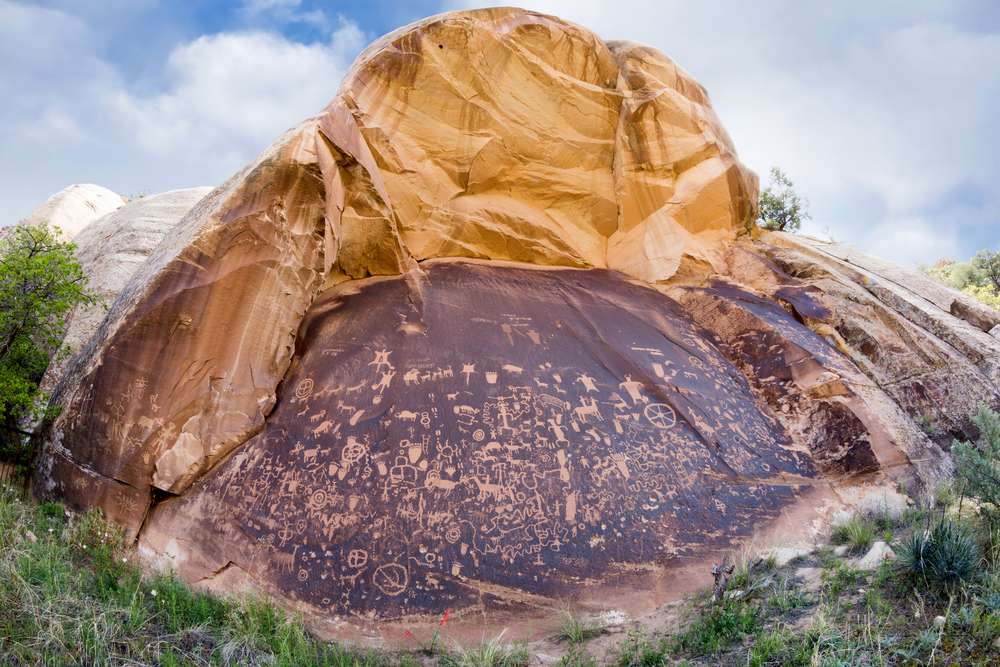 Check out the 'Hole N" the Rock'
Imagine living in a 5,000-square-foot home that's carved directly into a large cliff. It's a very unique way to go about building a house!
That was the vision of a man named Albert Christensen in the 1940s. Christensen spent 12 years digging, carving, and blasting out a rock home for his family to live in. He also opened a unique diner where travelers could stop for dessert. After he died in the late 1950s, Christensen's wife Gladys continued to live in their rock home and run the diner. She and her husband are both buried near the rocks they called home.
The 'Hole N" the Rock' house has 14 rooms, including a fireplace with a 65-foot chimney, a deep french fryer, and a bathtub built into the rock. If you find yourself traveling along Highway 191, be sure to check it out.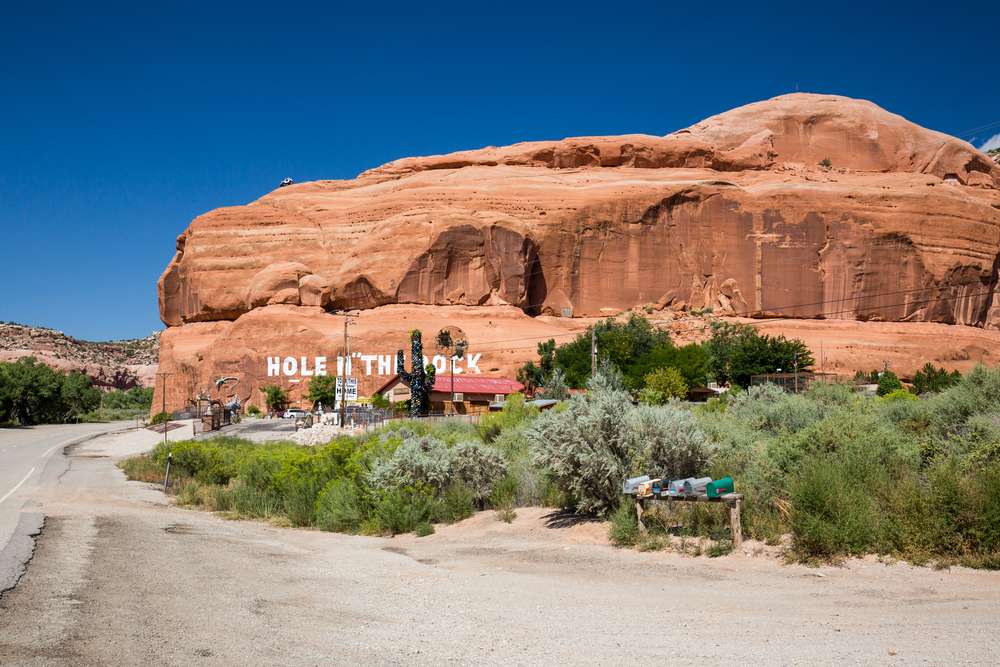 Recreate in Manti-La Sal National Forest
If you're in the mood for some fishing, cross-country skiing, mountain climbing, or hiking, the Manti-La Sal National Forest is the perfect destination for your favorite outdoor recreational activities.
The forest features more than 1,600 miles of streams, 8,100 acres of lakes, and hundreds of miles of hiking, biking, horseback riding, cross-country skiing and off-road trails, so there's plenty to explore.
To get the most out of your trip, visit the Forest Service's website for trail maps, campgrounds and more.
Visit the Frontier Museum
Take a break from the heat and enjoy an indoor visit to Monticello's Frontier Museum.
The free museum is housed in an old barn and brings you back in time to 1887 when the town of Monticello was just getting started. You'll learn all about the town's pioneer past while you take a closer look at historic artifacts.
While you're there, make sure you check out the famous Big Four tractor as well. Your kids will love it!
Start every Utah Adventure with Maverik
Of course, the best trips start with the best preparation. Begin and end every expedition at Utah's premier adventure outfitter for fuel, food, drinks and more at Maverik, adventure's first stop. Visit Maverik's website to find a location near you.
×