Estimated read time: 4-5 minutes
This archived news story is available only for your personal, non-commercial use. Information in the story may be outdated or superseded by additional information. Reading or replaying the story in its archived form does not constitute a republication of the story.
Being diagnosed with Type 2 diabetes can be an overwhelming experience, especially for people who previously felt healthy or had only mild symptoms. No matter how healthy you feel, however, managing Type 2 diabetes is crucial to maintaining your long-term health and well-being.
Understanding a Type 2 diabetes diagnosis
In pre-diabetes or mild Type 2 diabetes, symptoms may be managed by modest lifestyle changes, some weight loss and better exercise habits.
A general practitioner may counsel you on how best to control your diabetes and may continue to check your blood sugar levels 2-4 times a year using a blood test known as the A1C, which gives you an idea of your average blood sugar level from the past three months.
"The A1C test measures the percentage of your red blood cells that have sugar-coated hemoglobin," explained the CDC. The CDC's recommendation is that everyone, regardless of health or lifestyle, should get a baseline A1C test if they're over age 45. A blood level of 5.7% and below indicates no sign of diabetes. A level between 5.7% and 6.4% is considered prediabetes and a result of 6.5% or above is considered chemical diabetes mellitus.
The higher your A1C, the higher your risk will be for developing complications of Type 2 diabetes. According to the American Diabetes Association, complications of uncontrolled diabetes include diabetic ketoacidosis (occurs when your blood becomes acidic from your body burning fat for energy when it runs out of glucose), neuropathy (nerve damage), skin infections, glaucoma, numbness of outer extremities, kidney disease, cardiovascular disease, and stroke.
Why patients should choose an endocrinologist
To prevent these complications, diabetics need to control their blood sugar through diet and lifestyle changes, the use of medications, and insulin. Customizing the right treatment is a delicate balance of helping the body use its available sugar effectively by not allowing blood glucose to build up or be depleted too rapidly.
Because of the complexity of treating Type 2 diabetes, your doctor may refer you or you can ask for a referral to an endocrinologist, a doctor whose specialty is treating hormone-related diseases like diabetes. An endocrinologist is an expert on available medications for diabetes and can counsel patients on how to successfully balance their diets, exercise regimens and medications.
"With more than 150 medications currently marketed in the United States for treatment of Type 2 diabetes mellitus (DM), both patients and some physicians can be confused by the huge possible array of medication choices," explained Dr. Ted Tobey, an endocrinologist at Salt Lake Regional Medical Center. "In the last five years, dozens of new medications have appeared in the market."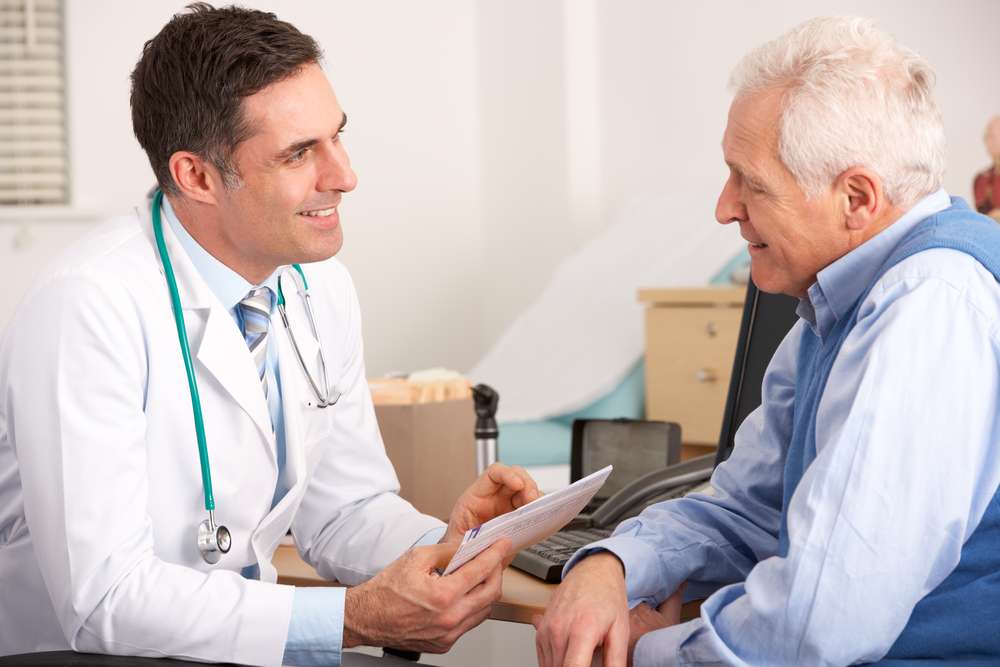 Choosing medications requires a balancing act
To determine which medications he will recommend to his patients, Tobey said he relies on a combination of recommendations from other specialists in the field and published reports from physician specialty organizations like the American Association of Clinical Endocrinologists (AACE) and the American Diabetes Association (ADA).
"Strong consensus agreement is that metformin should be used as the first agent of choice," said Tobey. "It's a powerful agent, safe, generic (cheap), associated with modest weight loss, and good data indicates it actually extends people's lives."
According to WebMD, metformin primarily acts on the liver to slow down the excess production of blood sugar commonly seen in poorly controlled diabetes.
Sometimes additional medications will be needed to help the body metabolize blood sugar more effectively or assist the body with insulin production. Tobey said he will, at times, prescribe a second, third, or fourth medication to help with the delicate balance of blood sugar production, regulation and metabolism.
Every patient's medication regimen will depend on his or her existing conditions, blood sugar levels, blood pressure and lipids (blood fats).
"Any complications from the DM also need to be effectively managed simultaneously," said Tobey. "The ultimate goals of these regimens is to provide effective comprehensive DM therapy that is easy to use and as affordable as possible."
Maintaining a healthy lifestyle with diabetes a lifelong journey
The best prevention of diabetes-related complications is through attaining a healthy weight, a regular exercise routine, and medications as necessary.
"All people should be educated about and engaged in lifestyle changes to mitigate DM (diabetic mellitus), including weight loss programs, dietary plans, exercise regimens and smoking cessation/alcohol control," said Tobey. "These programs have been repeatedly shown to have major impacts on lowering blood glucose (BG) levels and reducing diabetic complications."
To learn more about your Type 2 diabetes diagnosis and your medication options, it's best to consult with an endocrinologist. Visit providers.steward.org or call 801-384-4609 to make an appointment with Dr. Tobey.
×