SALT LAKE CITY — Steven Rivera has lived near the Utah State Fairpark in Salt Lake City for over a decade. He used to let his children walk to school and take his dog for walks along the Jordan River.
But not anymore.
"We've been there for 12 years and it's just getting worse," he said Tuesday, fighting back tears. "People will camp out (on the streets nearby) and they will do drugs out there, they'll leave their needles out there, just all kinds of garbage.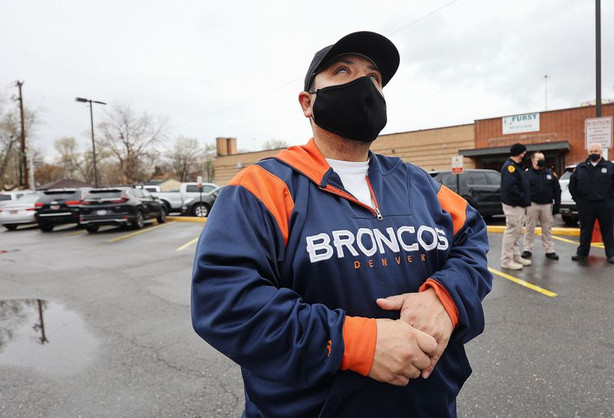 "I've just seen it get worse and worse and worse. We don't even take our dog for walks anymore without some kind of protection on us. It's just sad. We used to walk our dog along the Jordan trail, and there's a dog park that we always took our dog to. We don't go there anymore. It's been three years since we've gone there because of all the junk we see on that trail."
On Tuesday, leaders including Salt Lake City Mayor Erin Mendenhall and Police Chief Mike Brown gathered in the parking lot of the Red Iguana restaurant, 736 W. North Temple, to talk about their vision for economic growth along the North Temple corridor while addressing concerns about safety in the area.
The mayor admitted it has been a decades-long problem trying to find the right balance between providing affordable housing and making businesses along North Temple profitable, all while transforming the area into a place where people want to work and live.
"North Temple needs our help," she said.
Prior revitalization efforts have not worked in the way they have worked in other area like Sugar House, Mendenhall admitted.
But the mayor and Salt Lake City Councilman Andrew Johnston said city leaders, business owners, residents and police have been meeting every Friday for the past nine months and working "tirelessly" on new ideas. Plans are in the works for "a lot of new development" over the next few months, specifically for a three-block area of North Temple.
"This is really an extension of downtown, it's just never been thought of that way," he said of the North Temple corridor.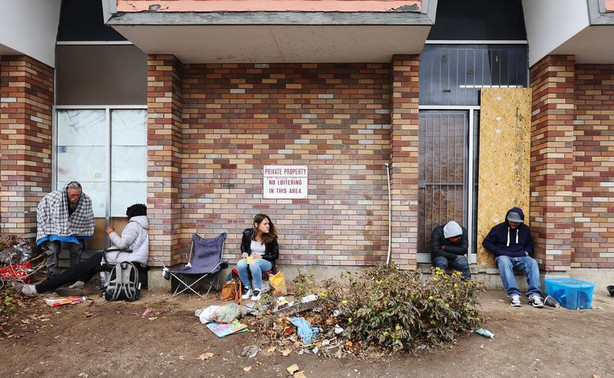 But as city leaders were talking Tuesday about revitalizing the area, just a few blocks away near 900 West and North Temple, people were hanging out in front of a vacant building, none of whom seemed to have anywhere to be, while littering the area with trash. Many appeared to be homeless or looking to buy drugs.
The crowd seems to have migrated in recent months from across the street where they used to gather at the vacant Wienerschnitzel restaurant, a place police used to be called to often including a fatal shooting in August that was allegedly the result of a failed drug deal.
Rivera, who happened to see the press conference as he drove by, stopped and asked about police patrols in the area.
"I've lived here my whole life. And I hate having to worry about my kids," he said while becoming emotional. "It's disheartening to me."
Mendenhall was visibly moved by Rivera's comments.
"You're why we're doing this. I want you to stay in this neighborhood. I want your kids to feel safe here. And I want them to be able to put their roots down here," she responded.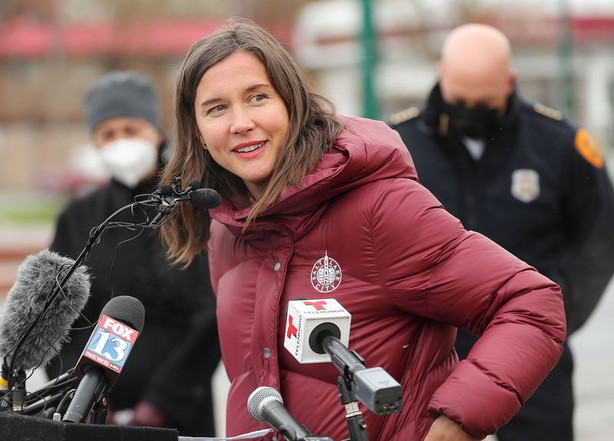 The mayor praised the work the police department has been doing, especially in light of the enormous pressure the department has been under since June that has included numerous protests and the recently lifted hiring freeze.
During the first three months of 2021, the police department's Pioneer Bike Squad — which works the North Temple area — has arrested 86 people for felony offenses, seized 10 guns, recovered nine stolen vehicles and seized more than 2,000 ounces of drugs.
"Make no mistake, if you're a predatory criminal, if you're down here to sell dope in our community, if you're down here to steal cars, to carry guns, to threaten people, they will find you and they will arrest you," Brown said.
The chief admits the North Temple corridor is one of his department's "hot spots" for criminal activity. But he said the city can't arrest its way out of the problem. It needs partnerships to help those who are on the street with drug addictions and mental health issues and who choose to continue living on the street because they're currently living "hit to hit."
"It's a difficult situation. Nobody has really solved it, but we're getting better. We're dealing with people that are suffering from addiction. We're dealing with people who are suffering from mental health issues," he said.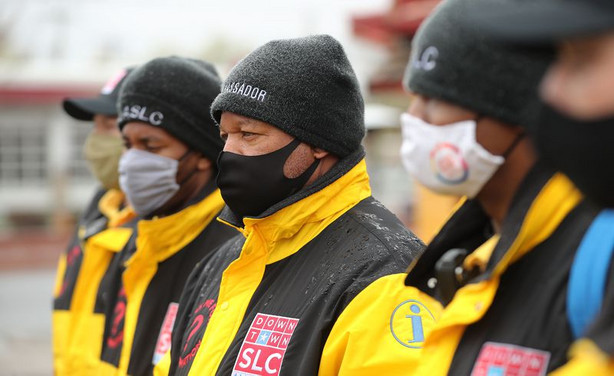 On Tuesday, the city introduced six new members of the Downtown Ambassadors program who have been hired to focus specifically on the North Temple area. The ambassadors are not law enforcers and cannot arrest people. They are similar to a neighborhood watch group but with specialized training. They will be able to do everything from give directions to visitors to respond to people on the street in crisis.
Dee Brewer, executive director of the Downtown Alliance, said in 2020 the ambassadors performed nearly 7,000 wellness checks on people and administered 184 doses of naloxone to prevent overdoses.
"We want the people who live in the North Temple district, who visit the North Temple district, to feel safe," he said.
Lucy Cardenas, owner of the Red Iguana, grew up in the area and still lives there today. The Red Iguana employs 145 people and serves more than 1,000 customers daily.
"I am a child of the west side. I grew up in Rose Park. My family established this business in 1985. I have seen a thing or two on this street," she said.
That's why Cardenas said she is very pleased with the efforts of the bike squad and the introduction to the North Temple ambassadors. She said it has made her "more determined" to take care of her neighborhood and the people who live and work there.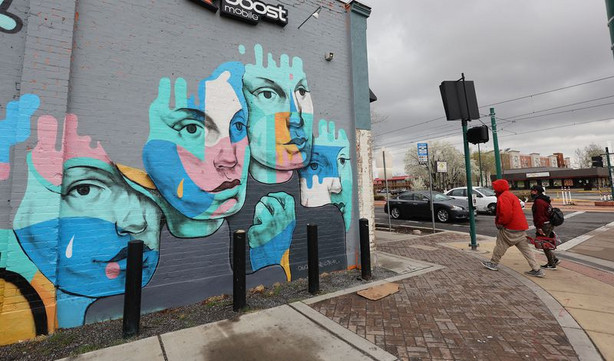 "Every day, I see people suffering in this neighborhood. I walk this neighborhood with my dog. I want to continue to enjoy my neighborhood. This neighborhood has so much to offer, so much potential," she said. "But I see things that are concerning, that break my heart. And I'm not going anywhere. I live here. I want to stay here."
×
Related Stories