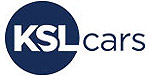 This story is sponsored by KSL Cars.Your next car is waiting. Search Utah's largest selection of new and used cars.
No, these cars didn't lose their millionaire parents at a young age then grow up to be a vigilante superhero, but just like the caped crusader their parents are out of the picture. An orphan car is one whose parent company is no longer with us, and is now being raised by a wise old butler company (may need to fact check this). Orphan cars are usually quirky and unique, with both interesting histories and parts that are fun (?) to track down.
Leaving out brands like Pontiac, Plymouth and Mercury — whose parent companies are technically still alive and have parts that are shared with siblings in the same company — we put together a list of orphan cars available on KSL Cars that you might not have heard of before. Picture us as the kindly orphanage helping to find these lost souls a forever home. Use this article to make their acquaintance, hear their stories and take them home.
1996 Isuzu Trooper LS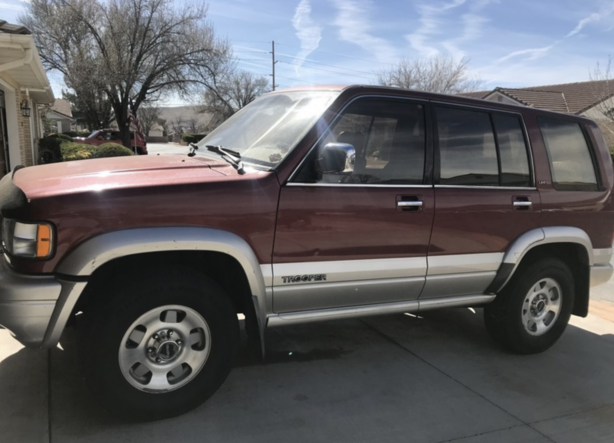 Before the Rodeo came the Trooper, which was bigger and boxier than the pickup-based Rodeo. Acura sold its own version of it, too. The second generation had its sharp-angles smoothed out, and as an LS this specimen has all the bling of the mid-90s. Bonus: it's located in Utah's rust-free St. George.
2017 Daihatsu HiJet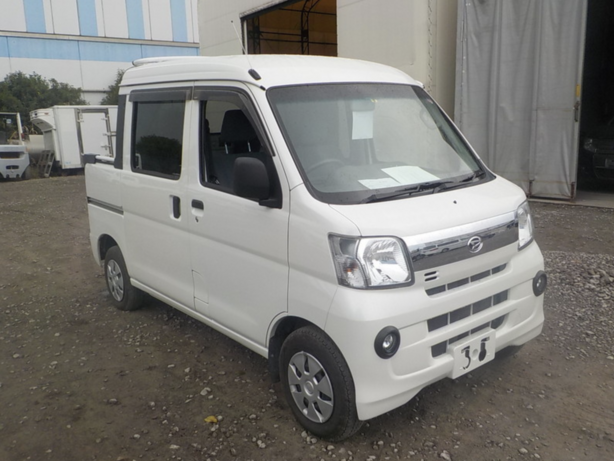 Daihatsu has been around in Japan since 1951, and most notably sold the Charade and Rocky in the U.S. from 1988-1992. Before and after that time, they sold very small trucks and vans (the kind you might usually see on football fields). This incredible four-wheel-drive van/truck/thing has the potential for some off-highway fun thanks to its 49 horsepower (about the same as a peepy motorcycle) and right-hand drive. Don't be a square, check it out.
1958 International Delivery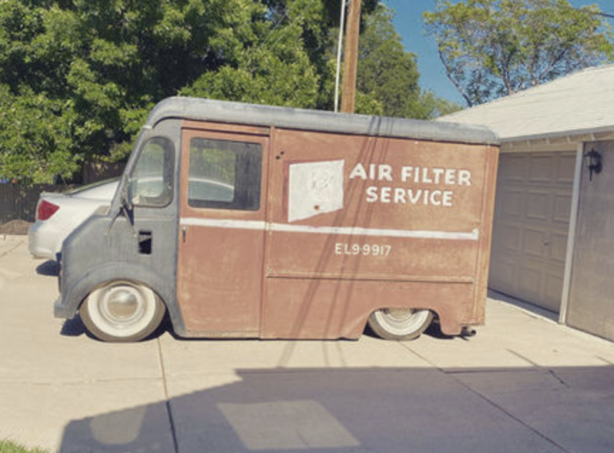 Back in the day, International Harvester made everything from tractors to lawnmowers to SUVs. Today, they're not up to much. In fact, judging by a "before" photo in this listing, they just left all their old vans in a field for someone to haul them out. This old gem looks like it used to be an empty, rusty mess, but it's now well on its way to being a unique custom. The work's not all done yet, but you could be close to driving something people don't see too often for $15,000.
1990 Daihatsu Rocky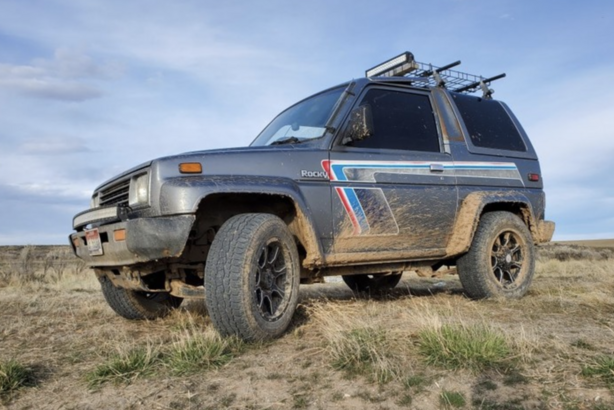 Rocky, we hardly knew ye! Your cute-but-capable squareness graced our shores from 1988-1992 and we were sad to see you go. These SUVs are typically hard to find because their low price point often saw them neglected as "cheap" cars. It also didn't help that their tremendous off-road capabilities resulted in parts getting chopped off to make them look more like rock crawlers. This Rocky looks to be in decent shape and comes with extra parts that you can neglect or cut up.
1947 Crosley 2-Door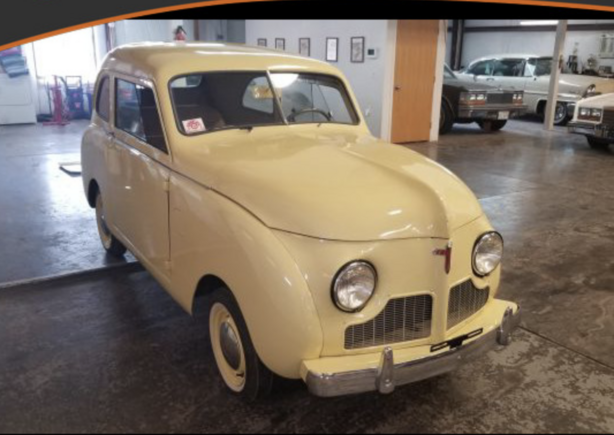 The Crosley company story is a good one for both classic car and appliance shows, though we're not sure there's such a thing as a classic appliance show. Back in the 1930s Powel Crosley Jr. made radios and refrigerators before pivoting to cheap cars, selling them at hardware stores and appliance shops. They cost about $350 and were built to go a blistering 40 miles per hour, pushed by all of 13-½ horsepower. It took until 1952 before Crosley had to face the fact that Americans simply didn't want little cars, but this 1947 model stands as a testament to the Crosley's quirky run. If you like your classic cars simple (and we mean very simple) take a trip to St. George and check this one out.
1971 International Travelall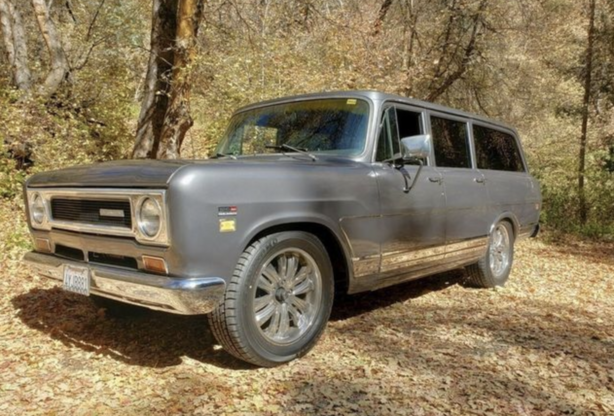 Need a full-size SUV but don't want to get lost in a forest of Suburbans? Check out the International Travelall. If you need any proof that it's worlds ahead of the Suburban (ignoring the fact that they still make the Suburban), the Travelall came with four doors in 1961, 12 years before the Suburban did. International dropped the Travelall in 1975 on their way to eventually dropping, well, everything, but we found this 1971 hauler with awesome modern upgrades, including paint and wheels, and that boxy styling that will never go out of style. (Incidentally, you should probably never believe someone who says something will never go out of style).
1960 Renault Caravelle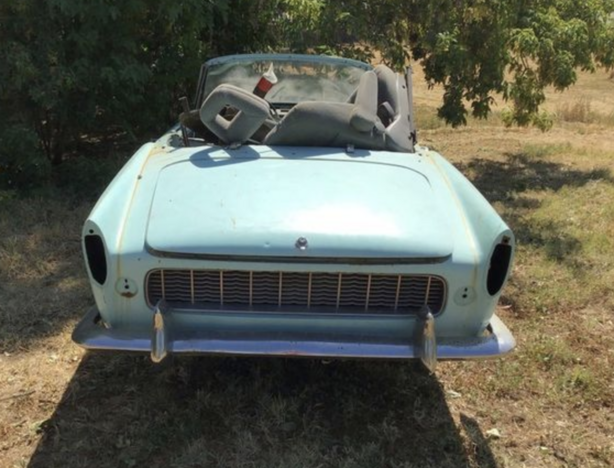 Yes, Renault is still in business, but it hasn't operated in the states since the late 1980s and there hasn't been a new Caravelle made since 1968. That doesn't mean there aren't still some to be found on the road, though. The particular listing that we found shows the car disassembled as it waits for paint, but the owner claims everything is there (you'd be forgiven for needing the drive out to Clearfield for confirmation). We tried to avoid listing project cars for this article, but the prospect of an old French orphan needing a lot of work was too good to pass up. Could be a cool electric conversion …
×