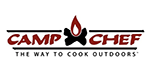 This story is sponsored by Camp Chef. Enter to win a bundle of Camp Chef accessories by taking the quiz at the end of the article.
Between the pandemic, working from home, online learning, and the cold of winter, Utahns have been inside for a long time.
But, the end is in sight! With the weather warming up, grilling and camping season is right around the corner—and, if case numbers are low enough, inviting friends and family over for some grilling fun might be a long-awaited reality. Is your outdoor cooking equipment ready for day one of that spring sunshine? Or is covered in debris, reeking of the steak you cooked six months ago?
Now is the time to get your equipment ready for that ribeye you've been waiting to grill up.
Here are five things to do now to make sure your outdoor cooking equipment is ready for spring.
Maintenance
Outdoor cooking equipment isn't cheap, so maintaining it properly is a priority in making it last.
If you have a gas grill, you'll want to first check the propane tank and supply line for leaks. You can do this by coating the valve, regulator, and hoses with soapy water. If bubbles appear on the hose or tank, replace them. Be sure to remove any leftover char, grease, or other debris.
Make especially sure that burner holes are not clogged and cleared of obstructions. Wash grates, the inside of the grill, and out to ensure that when you start grilling this spring, you're not grilling the leftovers of last year's cookout.
Much of the same goes if you grill with charcoal. If there are leftover briquettes, ash, or other debris, be sure to remove it and dispose of them in a noncombustible container.
If you use cast iron, check the seasoning. If after cleaning with warm (not hot or soapy) water, it doesn't look black and shiny, or worse, rusty, you may need to re-season.
Not to fear, cast iron is resilient and can easily be brought back to its former glory by following Camp Chef's recommendations of using cast iron cleaner, scrubbing with a stiff-bristled brush, and spritzing with a specially formulate cast iron conditioner.
Simply dab the conditioner around the cast iron, and you're done! Your cast iron is good as new.
Cleaning
Along with basic maintenance for your equipment, cleaning is very important to the sustained performance of your cooking gear. Before you start the cleaning process, always make sure the grill is turned off and disconnected from any power source.
Any grill, whether it be propane, pellet, or charcoal, is going to collect its fair share of grease and ash over time. Cleaning out your grill every time you use it is best, but if you use it sparingly, Camp Chef recommends a deep clean after every 50 hours of cooking, or once every few months.
Pellet grills can be especially important to deep clean. Before you start the cleaning process, always make sure the grill is turned off and disconnected from any power source. Be sure to clean the internal temperature probe and dump the ash frequently. This is an easy process. Camp Chef recommends using a wet/dry vacuum with a hose attachment to remove loose ash and debris, using something with a flat edge like a paint stick, pan scraper, etc., to dislodge and remove stuck grease, and using hot, soapy water and a rag you don't care about to wash the interior of your grill, as well as each piece you pull out. Allow to dry and you're done!
Adding supplies
A fun way to make grilling even more enjoyable this spring is to add some supplies and accessories.
One accessory that will have you wondering how you ever lived without it is a wireless thermometer. Removing the guessing-game of perfectly cooked meat, Camp Chef's wireless thermometer will monitor and alert you when the desired temperature is reached, even when you're 100 feet away. To make things even easier, there are six meat settings, four taste settings, and the option to create a custom setting.
As one five-star reviewer said, "I bought this for my Wood Wind grill. I'm a lazy man, I can check the temp while watching TV."
Another five-star reviewer had similar praise, "Love this product. I can sit in my chair and watch a movie and this tells me when my food is done. Very happy, have recommended it to many of my friends who have smokers."
Another accessory that you won't be able to live without is a camp table. Wherever you grill, you need space to work, hold your food, or even cook with a dutch oven. The Camp Table from Camp Chef is perfect for food preparation and Dutch oven cooking with charcoal briquettes.
Built with a three-sided windscreen, the table protects your food and dutch oven preparations from the elements while retaining heat. Made to the perfect height, everything will be readily accessible without having to bend over. As a bonus, you can add side shelves to give you additional space if needed.
With quality that is second to none, Camp Chef has everything you'll need to have a great experience cooking outdoors. Get ready for summer outdoor cooking today by checking out Camp Chef and their outdoor cooking gear.
As you're getting your grill cleaned up for college basketball games, put your championship knowledge to the test! Be sure to fill out the form at the end for a chance to win a free Camp Chef accessories bundle!
The bundle includes:
×