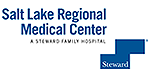 This story is sponsored by Salt Lake Regional Medical Center.
Forget your neck; joint pain can be a major pain in the knees. If you have arthritis, you're certainly not alone. In fact, according to the U.S. Centers for Disease Control, 23% of all adults — that's more than 54 million people — suffer from arthritis. Arthritic knee pain is also common, affecting many people with osteoarthritis, rheumatoid arthritis and post-traumatic arthritis (arthritis that develops after an injury).
According to Healthline, osteoarthritis is the most common culprit of arthritic knee pain, but all types of the disease can cause tenderness, swelling, pain, buckling, locking, cracking and popping sounds and a poor range of motion.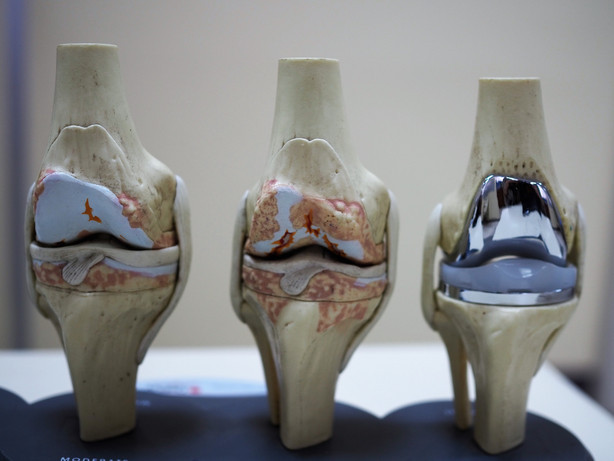 If you're experiencing any of these, and you have arthritis, you don't need to stand for it anymore. Recent medical advancements offer permanent relief for arthritic knee pain. If you've ever considered a knee replacement or partial knee replacement, it's important to know your options.
"The ability to plan a patient's surgery ahead of time and utilize the robotic-assisted technology to accurately and precisely execute my plan every time has been a game-changer!" says Dr. Trevor Magee, orthopedic surgeon at Salt Lake Regional Medical Center. "This has made partial knee, total knee, and total hip replacement surgery more predictable in my hands and more importantly improved outcomes and recovery for my patients."
Total knee replacement
The idea of totally replacing your knee might feel overwhelming, but the results of the procedure can be lifechanging. In fact, according to the American Association of Hip and Knee Surgeons, hip and knee replacement surgeries are considered among the most successful treatments in the history of modern medicine.
Additionally, a 2015 Knee Surgery & Related Research article asserted that more than 90% of total knee arthroplasty patients were satisfied with the results of their surgeries 12 months after their operations.
Today, a total knee replacement is safer and more effective than ever thanks to the Mako Total Knee procedure, a surgery assisted by the Mako Robotic Arm, a state-of-the-art technology available in Utah through Salt Lake Regional Medical Center, the first hospital in Utah to use Mako technology and designated as a Center of Excellence for Robotics.
The Mako total knee replacement surgery may be a good solution for you if you're experiencing pain or stiffness from osteoarthritis, post-traumatic arthritis, rheumatoid arthritis or other inflammatory joint diseases. If other treatment options — including bracing, medication and supplements — haven't provided you the relief you need, Mako may just be your knee's saving grace.
Guided by a CT scan of your knee, your surgeon will customize a surgical plan specifically for you. During your surgery, the Mako robotic arm provides your doctor with real-time data, including joint movement and tension assessments, which allow him or her to adjust your surgical plan if necessary. Your surgeon uses Mako's robotic arm to remove arthritic bone and tissue from the knee, replacing it with a safe and pain-free implant.
While every knee replacement surgery requires recuperation and physical therapy to strengthen your new joint and the tissue that surrounds it, clinical studies show that Mako patients experience less pain and higher satisfaction after surgery than conventional joint replacement patients. This could be because the Mako system protects soft tissues and ligaments from damage, promoting an easier, less painful recovery.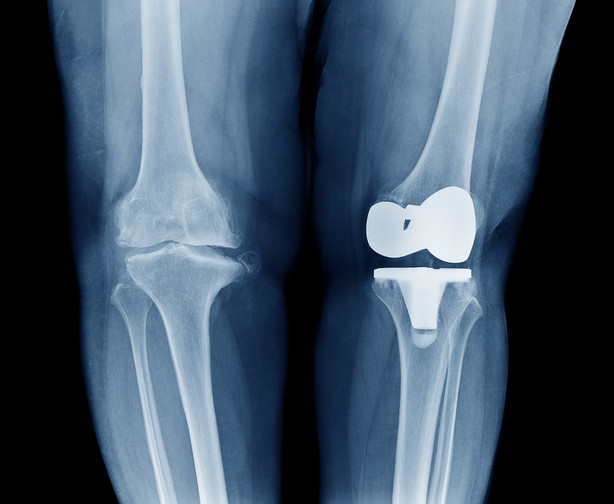 Partial knee replacement
Sometimes, arthritic damage is caught early enough to avoid replacing the entire knee. If you are in earlier stages of arthritis but suffer from pain, swelling and limited mobility, a partial knee replacement may be a safe and effective treatment option for you.
According to Stryker, manufacturer and seller of the Mako equipment, a partial knee replacement is optimal when arthritis or another inflammatory disease hasn't progressed to all three compartments of the knee, allowing the surgeon to replace fewer parts of the knee.
Depending on your unique surgical plan, your surgeon may replace one or two areas of the knee. For example, you may require a kneecap (or patella) replacement only or the knee cap along with the inside compartment or the grove of the knee.
If you're a candidate for partial knee replacement, consider the Mako Partial Knee surgery. Assisted by the Mako Robotic Arm, your surgeon is equipped to remove bone and place implants more accurately, resulting in better surgical results, less pain and shorter hospital stays. In fact, according to Stryker, 90% of Mako partial knee patients were walking without assistance from a cane or walker three weeks after surgery.
If you're living with knee pain, swelling and limited mobility due to arthritis, you don't have to anymore. Knee replacement surgeries — whether total or partial — can help you get back to working, playing and living like you used to. For Steward Health Care patients, determining the right treatment is easier than ever, with 1,700 directly employed providers delivering high-quality patient care across 11 states. For more information, visit Steward.org. To make an appointment with Dr. Magee directly, request an appointment online.
×