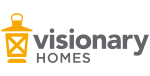 This story is sponsored by Visionary Homes.
Your home is at the center of everything you do. It's a refuge from the outside world, a place to lay your head at night, and a space to show off your personal style.
And because your home is where you bring family and friends together to create lasting memories, you want it to look and feel just right.
To make things easier, here's a breakdown of the five layers of a well-designed home to help you create a harmonious, relaxing living space.
Layer 1: The paint and architectural embellishments
One of the easiest and most affordable ways to transform a living space is through paint.
Paint helps bring attention to certain areas of the home or disguise unsightly items by blending them into the background. The right colors can make a room feel taller, shorter, more intimate, or more spacious. (According to Business Insider, some paint colors can even increase your home value by thousands of dollars!)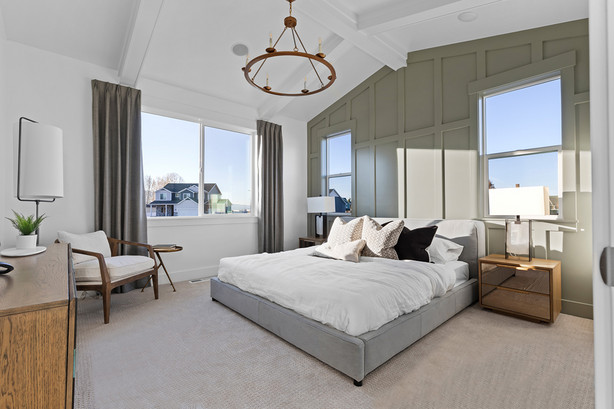 And if you want to showcase your style without painting the whole house, consider adding a pop of color with an accent wall.
To bring even more charm and value to your home, don't forget architectural embellishments—such as crown molding trim or ceiling medallions. These decorative elements can enhance the look of ceilings, doorways, windows, fireplaces, and niches of all sizes.
Layer 2: The flooring
Choosing the perfect flooring doesn't just mean picking the one that looks best—there are several aspects to consider.
Flooring affects everything from the acoustics of your home to your heating bill. It can also impact how you feel—both emotionally and physically. For example, allergy sufferers should pick flooring that's more resistant to dust and dander. HGTV also recommends avoiding certain flooring options for small children.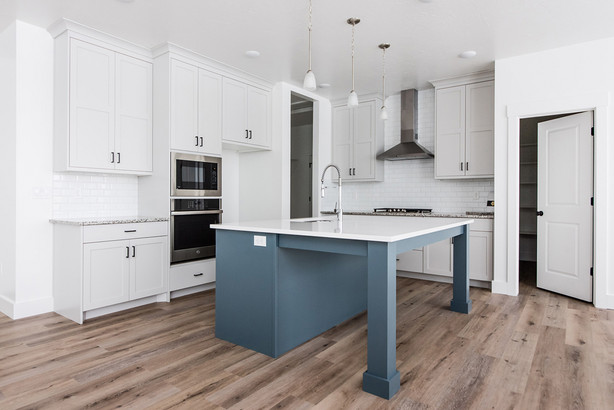 Take your time when deciding on this layer of your home to get the most out of your flooring choices!
Layer 3: The furniture
After the paint and flooring, it's time to get down to layer three of the essentials: the furniture.
The furniture you choose can make or break the design, feel, and most importantly, the livability of your space. The layout and size of each room will dictate what furniture best fits inside of it. From your dream sofa and that trendy side table to the farm-style king-sized bed you have been wanting, it's best to think in terms of placement, functionality, and cohesive design.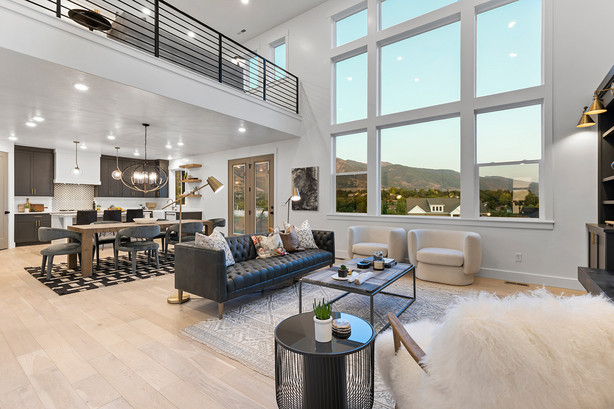 Before you go on a shopping spree, find your vision first. (Do you want warm or cool tones? A vibrant color scheme or neutral colors?)
Once you know what you want, invest in the main pieces, such as a dining table, couches, a media center, and a bed. Work in smaller items around your focal pieces to tie the room together.
Layer 4: The accents
Of all the layers, this one might be the most fun.
Decorative accents can turn a simple room into a unique and stylish space with minimal effort. Photos, art, books, mirrors, plants, rugs, or even wallpapers are great for injecting personality and life into any room.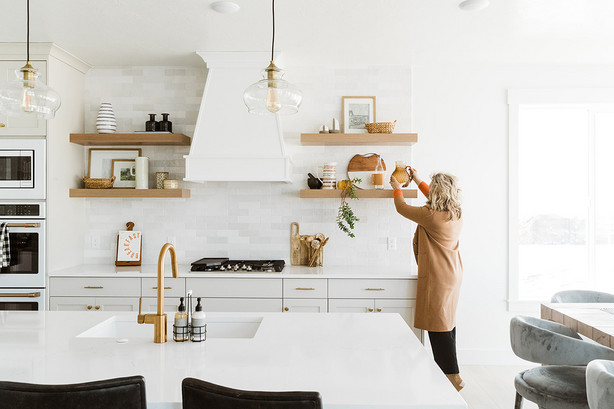 The key to home accents is restraint—too much can make your home feel tacky but too little it may leave it feeling bare. Depending on your personal style, you may have a theme for your accents (e.g., farmhouse decor, modern, art deco, bohemian).
But if you need a little inspiration, you can find plenty of ideas online.
Layer 5: The lighting
After you've done the painting, embellishing, flooring, furnishing, and decorating, you want to cast that beautiful work into the right light—literally. The fifth and final layer of designing your dream home is choosing the best lighting.
According to Better Homes and Gardens, lighting choices can make or break a room's design or mood. It sets the ambiance and helps define spaces, such as living and dining rooms or nooks and kitchens—particularly in the popular open-concept layouts.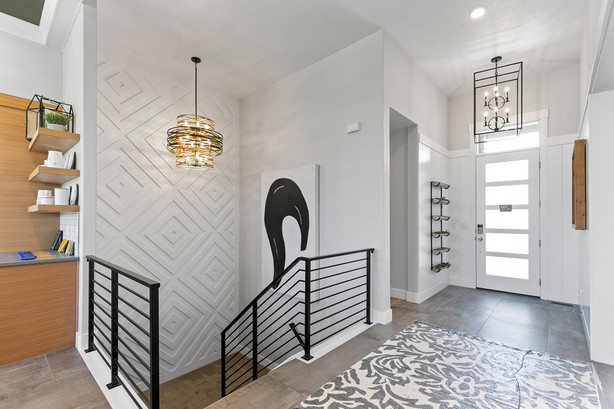 Whether you're going for fun or functional (or both), it's best to include three sources of light for each room: general light (overhead or pendant), ambient lighting (sconces, candles, or decorative), and specific lighting (task or table).
Natural lighting can be a great way to light up your space without flipping a switch! Maximize the sunshine by keeping your windows clean and choosing lighter shades for window fixtures. Reflective surfaces such as mirrors, glossy floors, and metallic finishes allow lights to bounce around the room making it feel bright and spacious.
Browsing through a homebuilder's design studio can help you make the right choice when it comes to finding the perfect lighting for your living spaces.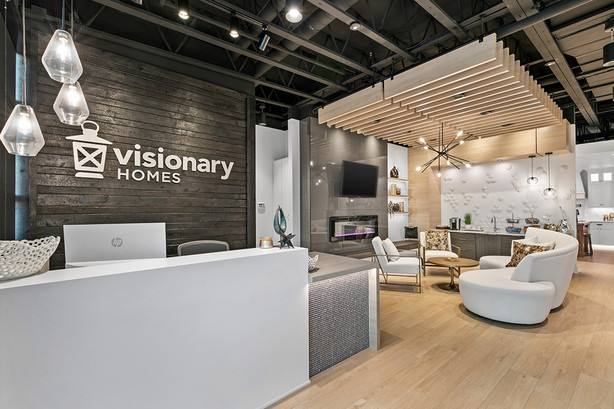 Design your own Visionary Home
Now that you know the five layers of a well-designed home, it's time to make your dreams a reality.
Visionary Homes understands what a home means to you, so they've teamed up with the most talented design consultants in Utah to bring your visions to life.
Step into their brand new state-of-the-art design studios to see, touch and feel the products that will transform your future house into your dream home with personalized elements for each layer. (Their Northern Utah Design Studio won a national award for best design studio by the National Association of Home Builders for 2021.)
Ready to be inspired? Stop by one of the Visionary Homes design studios today!
×