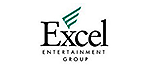 This story is sponsored by Excel Entertainment.
It was composer, producer, and conductor Rob Gardner's mother who let her young son's mission president know that Rob could compose music. The grateful president then gave Elder Gardner an assignment to write a piece for the mission to perform at Christmas.
After a solid year of door-knocking in France with zero response, this new method of teaching succeeded as thousands were touched by his music during that one performance. It was that piece of music that encouraged Gardner in creating the oratorio "Lamb of God," in which thousands have participated live and thousands more have flocked to see each Easter season.
With CDC regulations, performances in 2020 were canceled and 2021 did not look hopeful. But Excel Entertainment and Purdie Distribution worked together to film the concert live in miraculously record time. That recorded concert film will play exclusively on the big screen beginning March 12 in more than 100 theaters nationwide. Now more people than ever will be able to enjoy "Lamb of God: the Concert Film."
The enormity of influence Gardner's music has had among thousands is best understood by considering the effect on each individual. Take Emma Nissen, for instance.
Sister Nissen, a missionary currently serving in Sweden, credits Rob Gardner's score with her rescue. As a discouraged high school student, one night she poured out her heart to her friend Maci. She was empty and sad but wanted to feel again.
She compared herself to her older brother, who was just home from his mission in Finland. She felt great anxiety that her testimony was so feeble in comparison to his. She did not want to discuss anything spiritual with him, or with anyone. That's when her friend Maci asked her to listen to a song from "Lamb of God" called 'Gethsemane'.
"Just listen to the cello as though it were the voice of our Savior," Maci suggested, and Emma did. And then they listened to another of Gardner's songs: 'Hosanna.'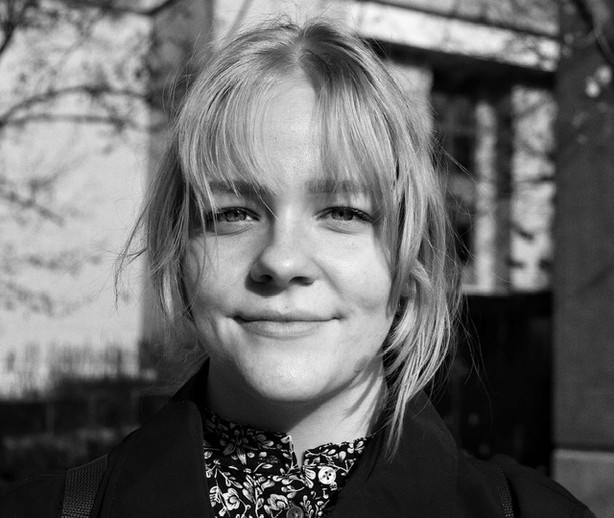 That single moment and that single song changed my life forever," Emma said. "All I could feel were those warm fuzzy feelings they always talked about in Primary. This song became my anthem…it opened up my heart and my eyes and whatever else I had closed off in order to stop feeling the spirit.
"The portrayal of Christ's life through this musical masterpiece brought me to a place spiritually and physically where I could mend and deepen relationships I felt I had lost. Relationships with my parents, my siblings, my father in heaven, even with myself."
She shared 'Hosanna' with Adam along with her doubts, the past empty feeling, and her newfound joy. "I felt whole. I was happy; the future seemed so bright." Later, it was Adam who took her to the MTC to begin her mission to Sweden. They spent a few spare minutes in the parking lot of the Provo Temple and blasted their anthem, feeling pure joy. (Click this link to see the Facebook video.)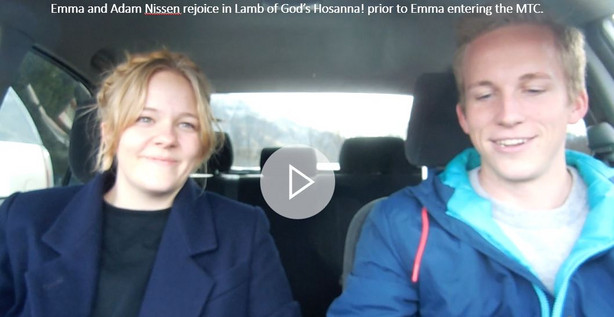 "Music has always been a vessel for the spirit, but 'Lamb of God' spoke to me in such a way that it was undeniable. It was so clear that God was there and that He heard me. The story portrayed in 'Lamb of God' is not just a nice read or a good listen. It is the truth and a saving grace. For that, I will always be grateful. This work gives me so much hope! The love I have felt has caused me to say with full confidence of heart,
'Hosanna, hosanna, thy Saviour hath come.
O Israel and blessed He'll ever be called.
Hosanna, hosanna, sing praises to God.
For our hope, our deliv'rer, our all!'"
Sister Nissen has been effective in Sweden, sharing the love and light of Christ with all. And COVID? Yes, it changed things. But like Gardner, what she can't physically do face to face she does musically, composing her happy feelings into songs and sharing them in videos online, amazing people with her talents and touching their hearts with her love and Christ's love for them.
Gardner's "Lamb of God" is a musical portrayal of the final days of the life of Jesus Christ, from the foreshadowing raising of Lazarus, to the devastating arrest and crucifixion of Jesus, and finally to his glorious resurrection. The story is told through the ever-relatable perspective of those who loved and walked with Him: Peter, John, Thomas, Mary and Martha of Bethany, Mary Magdalene, and his Mother Mary. It offers a new and unique take on the passion story in that it is told entirely through music. The music serves to heighten the innate emotion of the narrative and carries a very personal meaning to everyone who experiences it.
It's your turn. This Friday, March 12, "Lamb of God: the Concert Film" opens in over 100 theaters across many states. Tickets are available at https://www.lambofgodmovie.com/theaters.
×