Estimated read time: 6-7 minutes
This archived news story is available only for your personal, non-commercial use. Information in the story may be outdated or superseded by additional information. Reading or replaying the story in its archived form does not constitute a republication of the story.
If you've ever been frustrated—or downright angry—when you've received a medical bill or found it impossible to get upfront costs of medical services and procedures, you're not alone. Most Americans—and most medical professionals, for that matter—agree that the United States healthcare system is broken.
In fact, a 2019 American Journal of Medicine article reported that, despite using fewer resources, per-capita spending on health care in the United States is double that of similar countries – in a nutshell, Americans pay much more than others for the same medical products and services.
Those high prices certainly come with hefty consequences. In 2020, nearly 1 in 4 Americans reported skipping necessary doctor visits, annual exams, vaccinations and other routine care within the last year because of healthcare costs, according to CNBC. While this may represent a worrisome trend, one Utah practice is doing things differently—and their patients love it.
Voyage Direct Primary Care in American Fork is a family medical clinic that places a priority on patient care. Voyage DPC's no-insurance approach to health care provides its patients with unlimited access to their primary care doctor for one low price (paid monthly or yearly.)
"American healthcare is broken in many ways," says Dr. John Sanders, D.O., a board-certified family physician at Voyage DPC. "Having worked as a family physician in the system for more than a decade, I've become acutely aware of the multitude of pain-points prevalent to both patients and physicians. I have served on multiple hospital committees and have headed a multi-specialty clinic in both rural and urban settings. I've attended meeting after meeting trying to innovate, to fix problems for physicians, clinics, hospitals and, most importantly, provide better care for patients."
Sanders says he became a physician because he loves caring for people. But over the last decade, it's gotten harder and harder to do that on this broken system. Copays, deductibles, max-out-of-pocket,'co-insurance, and confusion create barriers for patients trying to access good care.
"Physicians are overloaded with paperwork, claim rejections, insurance refusals, prior authorizations, box-checking and other bureaucratic hoop-jumping that sucks time away from actually delivering care," Sanders says. "Most American families are medically underserved. The pain points of the system condition them to avoid doctor visits and the physicians fight a losing battle trying to deliver the care these families deserve."
Sanders recounts an incident where a mother and her son visited the clinic where he worked. The 10-year-old son had hot, swollen joints all over his body. The mother, looking shameful and downtrodden, explained that she was pretty sure her son had strep in his joints. He'd been sick a few weeks earlier with a sore throat, fever, headache, and stomachache, but mom hadn't taken him to the doctor.
"During her previous experiences with similar symptoms, she'd taken her son to urgent care, paid a $75 dollar co-pay, spent five minutes with a physician's assistant, and was told to go home and take Mucinex."
Sanders says a few after that visit, the boy's sister got very sick. The mother took her to the urgent care where her throat was swabbed for strep. It was positive. That's when she figured out that her son had also contracted strep throat but that it hadn't been treated."
"The diagnosis and treatment of strep throat cost less than $10, but if left untreated, it can wreak havoc on the kidney, heart, and joints. In 10 years of being a family physician, I had never seen post-streptococcal arthritis," Sanders explains. "I spent the next hour on the phone with a few different specialist physicians coordinating treatments, diagnostic imaging, and consultations. This child was in a catastrophic situation that could potentially cause permanent damage to his young body."
Sanders says the mother wasn't to blame for not taking her son to the doctor earlier because traditional medicine deliberately creates pain-points so families will stay away from the care they need. "Since I started Voyage Direct Primary Care, I've had many mothers text me with concerns about a child who might have strep throat. I bring them into the office immediately for a free test and send out a prescription where needed. Our clients get my cell number so they can text or call when they need to."
The right care—at the right price
Part of providing better care means giving patients transparency and consistency when it comes to costs. Voyage DPC's low monthly health care subscriptions range from as little as $15 per month for children (with subscribed parents at $79) to $89 per month for adults over 56. These monthly costs cover a variety of primary care services, including in-person and virtual doctor visits as well as many in-office procedures and treatments.
Voyage DPC's expert medical staff offer care in family medicine, pediatrics, osteopathy, orthopedics, women's health, neurology and endocrinology—just to name a few. Additionally, Voyage DPC patients also receive pre-negotiated discounts on labs, medications, x-rays, MRIs, CT scans and pathology.
With deductibles and copayments rising for those who are commercially insured, Voyage DPC's payment model is truly beneficial for everyone.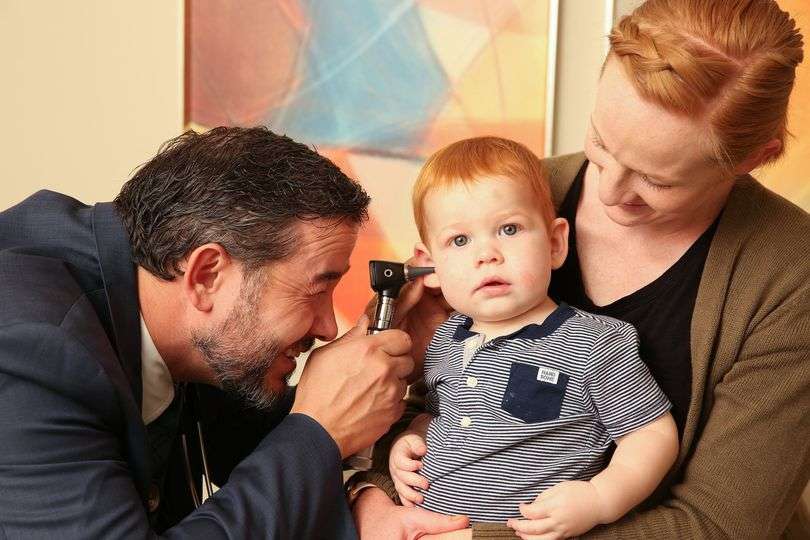 Quality care takes time
While pricing is important when it comes to good medical care, the staff at Voyage DPC know that time is critical as well. Many primary care practices schedule patients in 10-15-minute increments—less time than the average doctor spends on each patient's electronic health record, according to Forbes. With that in mind, Voyage DPC operates with the understanding that quality health care takes time.
"During office visits, we spend 30-60 minutes with our clients emphasizing high-touch, high-quality healthcare while developing lasting relationships with our families," Sanders said. "We will even do an occasional house call to our families. It's truly like healthcare used to be."
A growing family practice
To make sure Voyage DPC continues to provide the quality care its patients have come to expect, the practice's staff has recently grown, welcoming Dr. Brandon Mitchell, M.D., D.C., board-certified family physician and chiropractor. Mitchell brings more than 20 years of experience in health care to his new Voyage DPC patients, specializing in pediatrics, family medicine, sports medicine, preventative medicine, musculoskeletal manipulation and natural and holistic care. He is a graduate of Ross University School of Medicine and Southern California University of Health Sciences.
Doctors Mitchell and Sanders—along with the entire staff at Voyage DPC—understand that quality health care is personal. That's why Voyage DPC patients have unlimited access to their personal physician—including their phone numbers.
In a broken health care system, your family needs an advocate. To meet yours, visit Voyage Direct Primary Care.
×
Most recent News stories