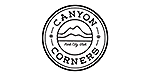 This story is sponsored by Canyon Corners.
Utah's Park City is famous for many things–globally-recognized ski resorts, the annual Sundance Film Festival, the Utah Olympic Park and endless year-round outdoor recreational opportunities. And after a hard day of playing outdoors, the charming, former silver-mining town's nightlife does not disappoint, with its large variety of gourmet restaurants, bars, taverns and clubs.
And now locals and visitors can view and purchase stunning ultra-contemporary fine art by internationally recognized artists at the newly opened Lurie Gallery-Park City at 6622 N. Landmark Drive in Canyon Corners, a mixed-use lifestyle development in Kimball Junction.
The gallery was established by art dealer, Scot Lurie, who has traveled across the U.S. for 15 years doing art fairs. When the pandemic closed down public art events, Lurie decided it was time to put down roots. He had been coming to Park City since 1994 and loved the beautiful mountain setting, so Park City was one of his top options. And when he learned about the growth of the area and that some of his clients from California and New York were buying homes in the Park City area, it clinched the deal.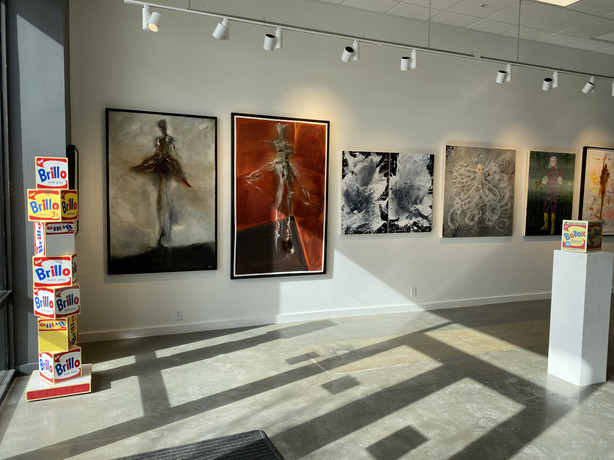 "I'm ecstatic to be able to make my home in Park City and to open our new Lurie Gallery-Park City," said Lurie. "Our gallery focuses on establishing emerging to mid-career artists who specialize in cutting-edge street art, pop art, abstract minimalism, photography and a wide range of monumental sculptors," he explained. "And we can also provide excellent advice on acquiring and selling secondary market art collections."
The Lurie name is well known in national and international art circles because of the work of four Lurie brothers—Scot and his twin brother Craig and older brothers Bruce and Evan. For more than 30 years the Luries have sponsored art exhibits, operated art galleries, facilitated public art installations and bought and sold art internationally.
"My brother Bruce established the original Bruce Lurie Gallery in the early 1980s in New York's East Village," explained Lurie. "He was really successful and played a big role in launching the careers of emerging artists into the main-stream art scene, including the early works of Jean-Michel Basquiat, whose work now sells for millions of dollars. Bruce now owns Bruce Lurie Gallery in Los Angeles and my brother Evan established the Evan Lurie Gallery in Carmel, Indiana. And now, our new Lurie Gallery-Park City is in a perfect location at Canyon Corners in Kimball Junction, where we can stand alone and offer something different and sophisticated to the area."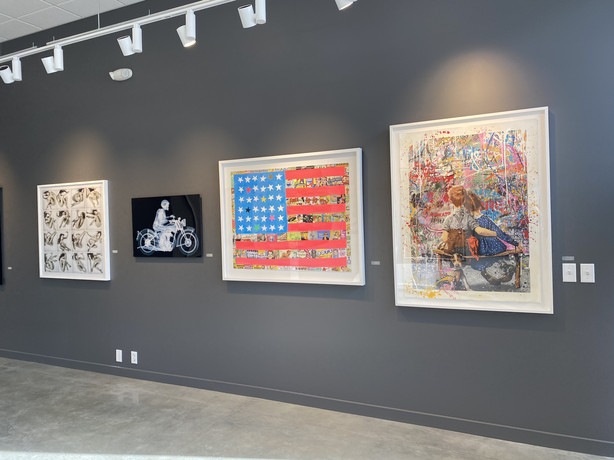 Some of the artists' work currently being featured at Lurie Gallery-Park City include: Plastic Jesus, the Los Angeles-based street artist who specializes in bold stencil and installation work inspired by the world around him; Gary John who creates bold pieces featuring pop culture from the 1960s and 1970s; Michael Gorman whose works, painted on paper and canvas, are popular among celebrities; Todd Gray, who is known for his relevant, recognizable contemporary pop art and his acclaimed World Trade Center mural project; the highly expressive work of Uruguay native Monica Perez, former veteran creative director/director for top design and production studios; and UK native Jeff Robb who has a Master's Degree in Fine Art Holography from the Royal College of Art and creates art by ceaselessly experimenting with three-dimensional imaging.
Visitors can view the art at Lurie Gallery-Park City from 12 to 6 p.m. Tuesday through Saturday and appointments can be made outside of those hours by calling (323) 304-4746. Art enthusiasts can visit www.luriegallery.com or @luriegallery_ParkCity on Instagram.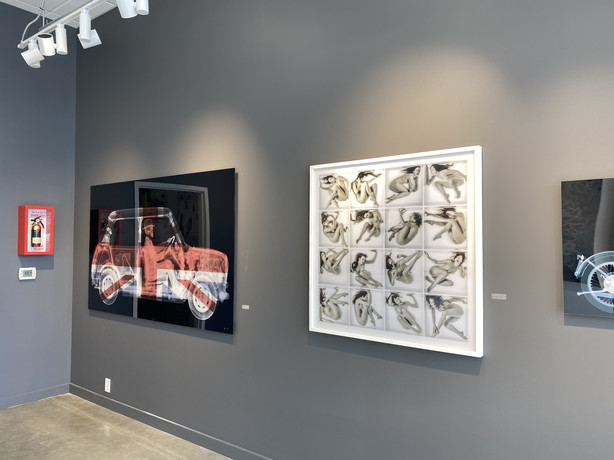 ×