Estimated read time: 5-6 minutes
This archived news story is available only for your personal, non-commercial use. Information in the story may be outdated or superseded by additional information. Reading or replaying the story in its archived form does not constitute a republication of the story.
This story is sponsored by MountainStar Healthcare. Our hospitals and outpatient centers deliver high-quality, cost-effective patient care – when and where it's needed.
To be recognized for outstanding leadership is an honor at any time—but to have it happen in the midst of a global pandemic is a true accomplishment.
Greg R. Angle, president of MountainStar Healthcare, recently received the Senior-Level Healthcare Executive Award from the Utah Chapter of the American College of Healthcare Executives for his distinguished service in Utah's healthcare industry.
This award is given to healthcare executives who demonstrate consistent professionalism and excellence in healthcare leadership roles.
Angle said he is "honored and overwhelmed" to be recognized by his colleagues for this award—especially given the events of the past year.
Through his leadership, MountainStar Healthcare has expanded high-quality, cost-effective patient care throughout the state of Utah for the past seven years. In 2020, the company's efficient handling of the COVID-19 pandemic helped protect the lives and livelihoods of thousands of MountainStar employees.
But Angle is quick to deflect the credit, not only to MountainStar's parent organization HCA Healthcare and the MountainStar colleagues he oversees, but also to those closest to him.
"If I've made a leadership contribution especially at this time, it's because God has given me a passion to improve others' lives, the privilege to work alongside incredible talent, parents who demonstrated the importance of making a difference in our community, and an amazing wife of 38 years and family, who have supported me throughout my entire career," said Angle.
The road to improving healthcare in Utah
Angle started his work with hospitals in 1988 and joined HCA Healthcare in Phoenix, Arizona. From there, he traveled with the company for opportunities in Nevada, Texas, and California before coming to Utah in January of 2014.
"Since I've been here, we've been systematically building a network of care to help patients increase their access to get high-quality care at the right time and the appropriate place," Angle said.
Just this year, the company is investing nearly $300 million in projects in Utah communities, including a bed tower at St. Mark's Hospital and a new women's program and operating rooms at Lone Peak Hospital.
Among the things Angle is most proud of is the charity work the organization has provided to the community through the years.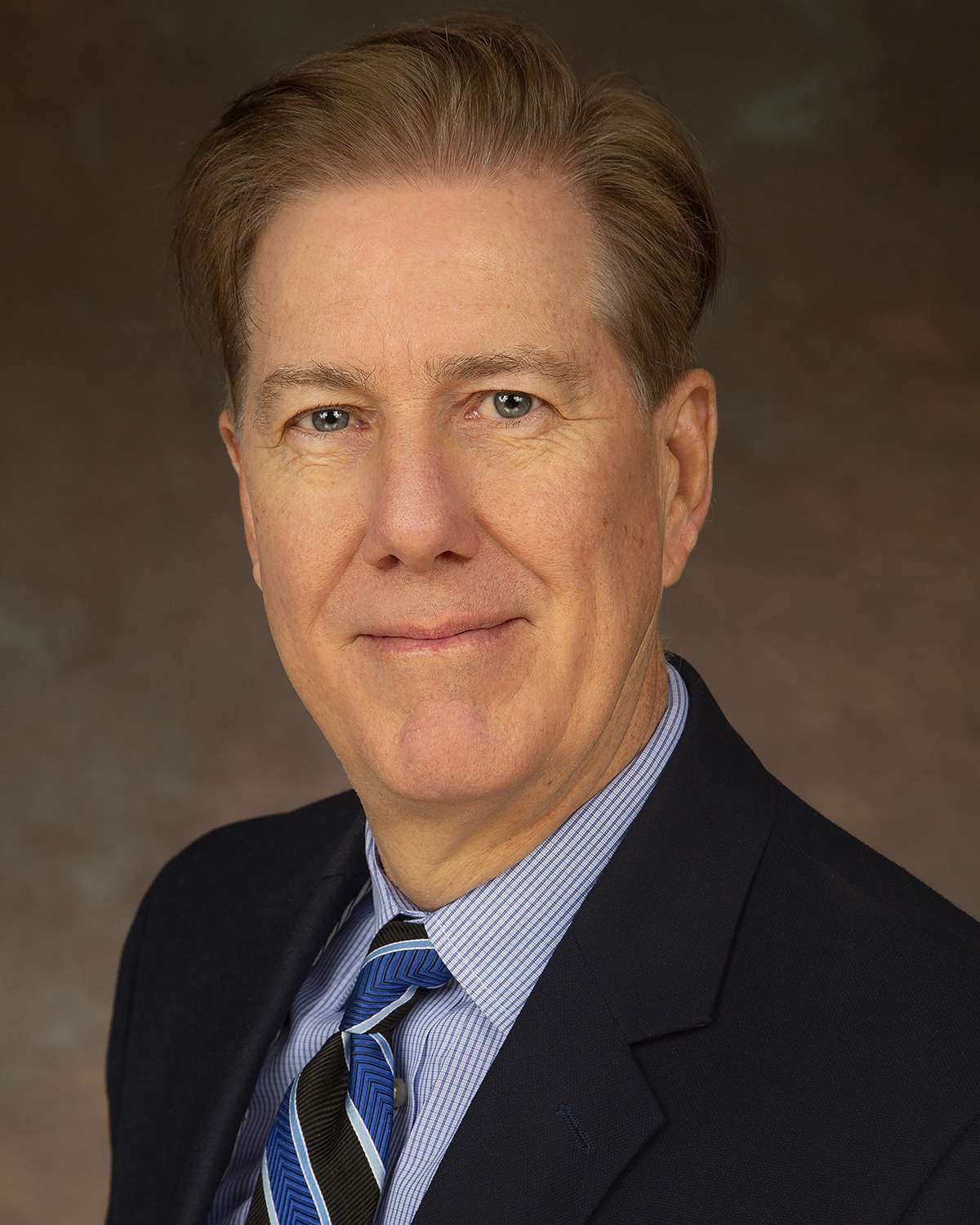 The past two years combined, the MountainStar system has provided more than $90 million in charity care and more than $450 million in uncompensated care. Not only does MountainStar employ thousands of individuals here in Utah, but as a tax-paying healthcare system, the company pay tens of millions in taxes each year and contributed more than $30 million in Utah state taxes alone in 2019, which directly funds state and community projects.
In 2020, five MountainStar hospitals were named in the 100 Top Hospitals by IBM Watson Health.
"I think that's a remarkable testimony of our commitment locally to be the best provider of healthcare that we can be," Angle said.
As for his feelings about living in Utah, Angle says it's been "a terrific experience."
The friendly people, the outdoor recreation, the business climate, and the strong sense of community have helped him feel at home in the beehive state. (His experience even prompted two of his three children to move here.)
Leading the charge during COVID-19
As the president of both MountainStar Healthcare in Utah and the Mountain Division of HCA Healthcare, Angle also oversees hospitals in Idaho and Alaska. Through a particularly challenging year, Angle is also proud of HCA Healthcare's response to the pandemic.
"Our company's goal since the onset of the COVID-19 pandemic has been to protect our patients and our colleagues' lives and livelihoods," he said.
This has included ensuring a robust supply of personal protective equipment (PPE) and a novel pandemic pay program that helped provide paychecks to employees as government mandates halted many elective surgeries early in the pandemic. To help fund the program, the company's senior leadership—including Angle—took salary cuts of up to 30 percent for three months. To date, the company has not had to lay off any full- or part-time employees.
And despite all the challenges in 2020, efficient management enabled the company to pay back all CARES Act funding to the federal government this past fall. In addition, MountainStar Healthcare didn't accept any pandemic relief funding from the state of Utah.
"It's been a remarkable achievement. I've been so proud of our company, so proud of MountainStar and those who have risen to the challenge, cared for patients and kept the business running," Angle said. "We're not out of the woods yet, but there's light on the horizon."
Recognizing the contributions of healthcare workers and staff
While honored to receive the Senior-Level Healthcare Executive Award, Angle is quick to give credit to the collective efforts of staff and healthcare workers throughout the organization.
"As leaders, we tend to get a lot of the credit, but it's those in the trenches who execute the plan day-to-day, frequently in the shadows with little to no fanfare, who deserve all the praise. One thing this pandemic has done is helped shine the spotlight on the critical role our frontline caregivers play in our society and have always played," he said.
Looking to the future
As the global pandemic continues and the world of healthcare evolves, Angle is optimistic about what the future holds for MountainStar and HCA Healthcare. He looks forward to what he calls a "new normal" and feels confident in his colleagues' abilities to be resilient amid ongoing changes.
One thing that won't change is MountainStar's commitment to providing the best healthcare possible to those who need it, Angle said.
To ensure that people can receive convenient care close to home, MountainStar Healthcare will continue to invest in highly skilled physicians and staff and a comprehensive array of services to meet the community's needs.
"I'm really excited about MountainStar's ability to continue to advance healthcare, make it more affordable and efficient, and continue to provide quality to our community," Angle said.
To learn more about MountainStar Healthcare's efforts to support the community through the pandemic and beyond, visit mountainstar.com.
×