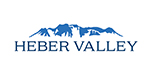 This story is sponsored by Go Heber Valley.
For many people, date night has become synonymous with dinner and a movie. But for the sake of your relationship, you might want to mix it up a little.
According to the American Psychological Association, one of the best ways for couples to enhance their relationship is to do something new and exciting together.
The good news is that if you live in Utah, you don't have to go far to find unique and romantic date night activities.
Heber Valley—also known as "the place to go"—has everything you need for a unique, romantic date night you'll never forget.
Here are just five ideas.
Enjoy a yurt dinner
If one of you enjoys outdoor adventures while the other prefers the comfort and convenience of the indoors, this could be the compromise you've been waiting for.
What could be more romantic than snowshoeing through a star-lit forest to a warm, inviting yurt deep in Wasatch Mountain State Park where dinner awaits?
Wilderness Access Outfitters invites you to experience a more intimate fine dining experience in a cozy, private yurt. You'll be treated to a 4-course meal while you snuggle up to a warm fire and spend the evening making s'mores.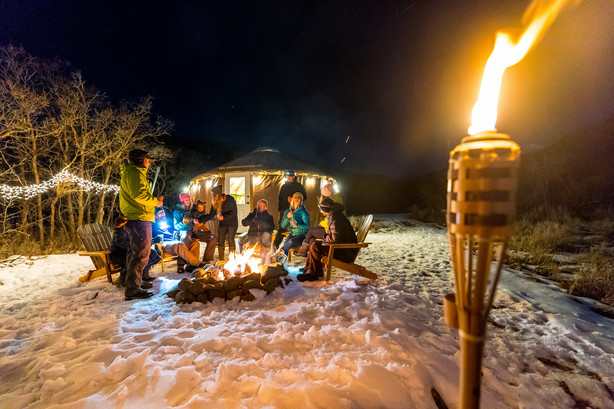 "The yurt dinner was amazing! Highly recommended," said one reviewer. "Everything from the snowshoeing to the food to the fire was fantastic. We will return next time we are in the area."
The Creekside Yurt Dinner is available Wednesdays through Saturdays during the winter season. To book your visit, or for more information, click here.
Indulge at the spa
Few things are more romantic than a European getaway. Luckily, you can come pretty close to that feeling at the Zermatt resort in Midway (without having to splurge on expensive plane tickets).
For a truly indulgent, romantic date night neither of you will soon forget, book a Timpanogos Couples Retreat package at the Spa at Zermatt. You and your significant other will enjoy a 90-minute couples massage, followed by aromatherapy and a pampering foot scrub.
As if that weren't enough, the experience also includes chocolate-covered strawberries and sparkling cider. It doesn't get much more romantic than that.
Take a sleigh ride
Need an excuse to snuggle up close to your sweetheart? A scenic sleigh ride in the mountains is the way to go!
Companies like Rocky Mountain Outfitters and KB Horses offer an unforgettable experience on a horse-drawn buggy or sleigh ride through Heber Valley. Beautiful teams of Clydesdales, Belgians, and spotted draft horses will take you on a breathtaking ride while you sit back and enjoy the views of the Wasatch Mountains in the backdrop.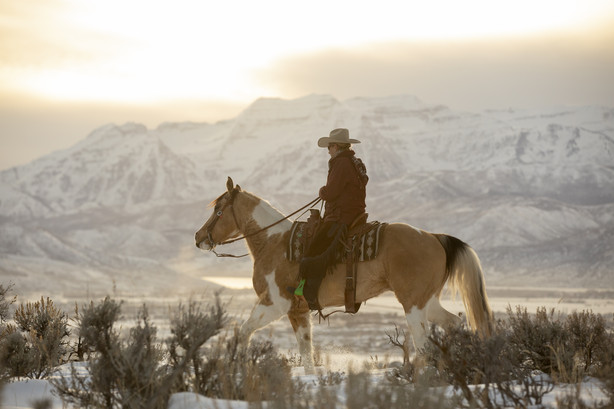 You can even take a sleigh ride to the Midway Ice Castles, if you're looking for the ultimate romantic adventure.
One reviewer on TripAdvisor said the sleigh ride at Rocky Mountain Outfitters was "Fantastic! The staff is friendly and the sleigh ride was wonderful! … The horses were beautiful and did a great job."
Just remember to bring an extra blanket and dress in warm clothes!
Do some fine dining
After you've enjoyed your snowshoeing, sleigh rides, and other adventures, finding the best restaurant for dinner is the icing on top of a perfect day.
Heber Valley's selection of restaurants caters to every diner, but if romantic date night is your goal, you can't go wrong with Afterword by tupelo Park City.
Located in a historic home on Main Street in downtown Heber City, Afterword features globally-inspired dishes—from fresh Idaho trout to natural Bear Lake lamb and heirloom Sea Island beans. Every ingredient is carefully chosen to offer a tasty and enlightening experience for diners.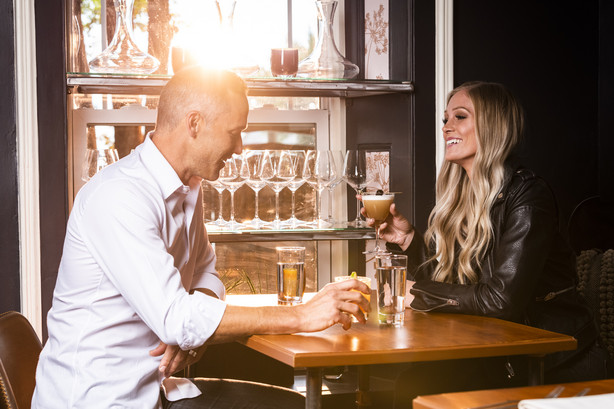 For a delicious farm-to-table dining experience, there's Back 40 Restaurant, where the food is made from fresh and locally-produced ingredients. Even the water is sourced from an artesian aquifer.
Midway Mercantile is another satisfying option if you're looking for delicious, fine dining in a warm and inviting atmosphere.
Go ice skating
If you prefer a slightly more affordable option than the experiences listed above, you can always strap on some skates and hit the ice rink with your date.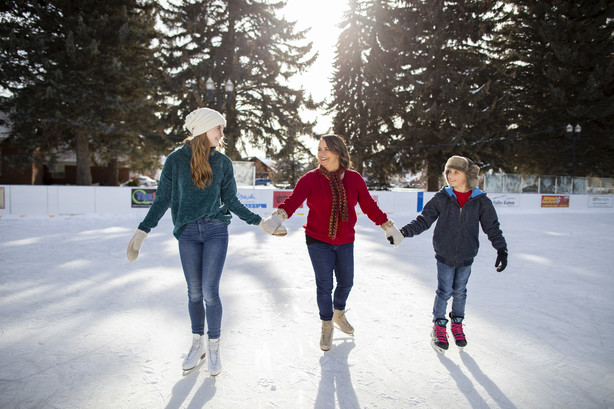 Hand-holding, laughing, gliding, falling into each other's arms—it's the perfect activity for couples looking to connect (or reconnect). The Midway Ice Rink includes everything you love about ice skating, but with the beautiful scenic backdrop of the Wasatch Mountains.
Choose your adventure in Heber Valley
While this list is a great starting point, Heber Valley offers plenty more options for couples looking for a new adventure—romantic or not.
The place is right. The space is here. Give it a go. Visit gohebervalley.com for more ideas.
×