Estimated read time: 4-5 minutes
This archived news story is available only for your personal, non-commercial use. Information in the story may be outdated or superseded by additional information. Reading or replaying the story in its archived form does not constitute a republication of the story.
PROVO — Jake Toolson's first professional game will come in an unfamiliar location but against an all-too-familiar opponent.
The former BYU and Utah Valley wing will open his first season Wednesday with the Salt Lake City Stars in the NBA G League's single-site campus bubble, an 18-team, 15-game reduced season played entirely at the ESPN Wide World of Sports Complex at Disney World in Florida.
It's unfamiliar territory for the G League, which opted for a shortened season due to the COVID-19 pandemic in the same bubble where the NBA finished the 2019-20 season.
But there will be one familiarity for Toolson when the Stars tip off at 1 p.m. MT on NBA TV and Twitch: the former BYU wing will be lining up across from ex-Cougars teammate Yoeli Childs and the Eerie Bayhawks.
Former Utah State star Sam Merrill, the Bountiful High product selected with the final pick of the NBA draft by the Milwaukee Bucks, will open the G League season Wednesday at 9:30 a.m. MT when the Memphis Hustle face the Austin Spurs (ESPN+).
But for Toolson — and the rest of the G League players, from rookies to NBA vets looking for another chance — the chance to simply play is all they wanted.
"I think after the (nearly) year-long break of basketball a lot of us took — we're just excited to have any basketball back to play again," said Toolson, 24, whose senior season at BYU was cut short when the NCAA canceled its annual postseason tournament due to the pandemic. "I think the biggest challenge will be being able to come together in such a quick time. But at the end of the day, we're playing basketball. We've got some smart players that can pick things up quick."
The players have been housed in a similar bubble as their NBA counterparts last summer, with full practices, treatments, training rooms and dining facilities available every day in their on-campus environment.
They even have local non-basketball activities available to them following training, which usually lasts from 1 to 4 p.m. and dinner each evening. But for Toolson, the biggest thing he's found in his off-hours is just thinking about that end goal: basketball.
"I think we're all excited to just play basketball," he said. "That's the No. 1 reason why we're here. We've all got our own unique circumstances that we're putting behind to be here. But for the most part, it's been a lot of optimism and positivity, and that's where we want to live and stay."
The nephew of former BYU star and NBA veteran Danny Ainge, Toolson signed a contract with the Utah Jazz last fall, an Exhibit 10 deal that incentivized him to stay with the team's developmental affiliate rather than make his way overseas.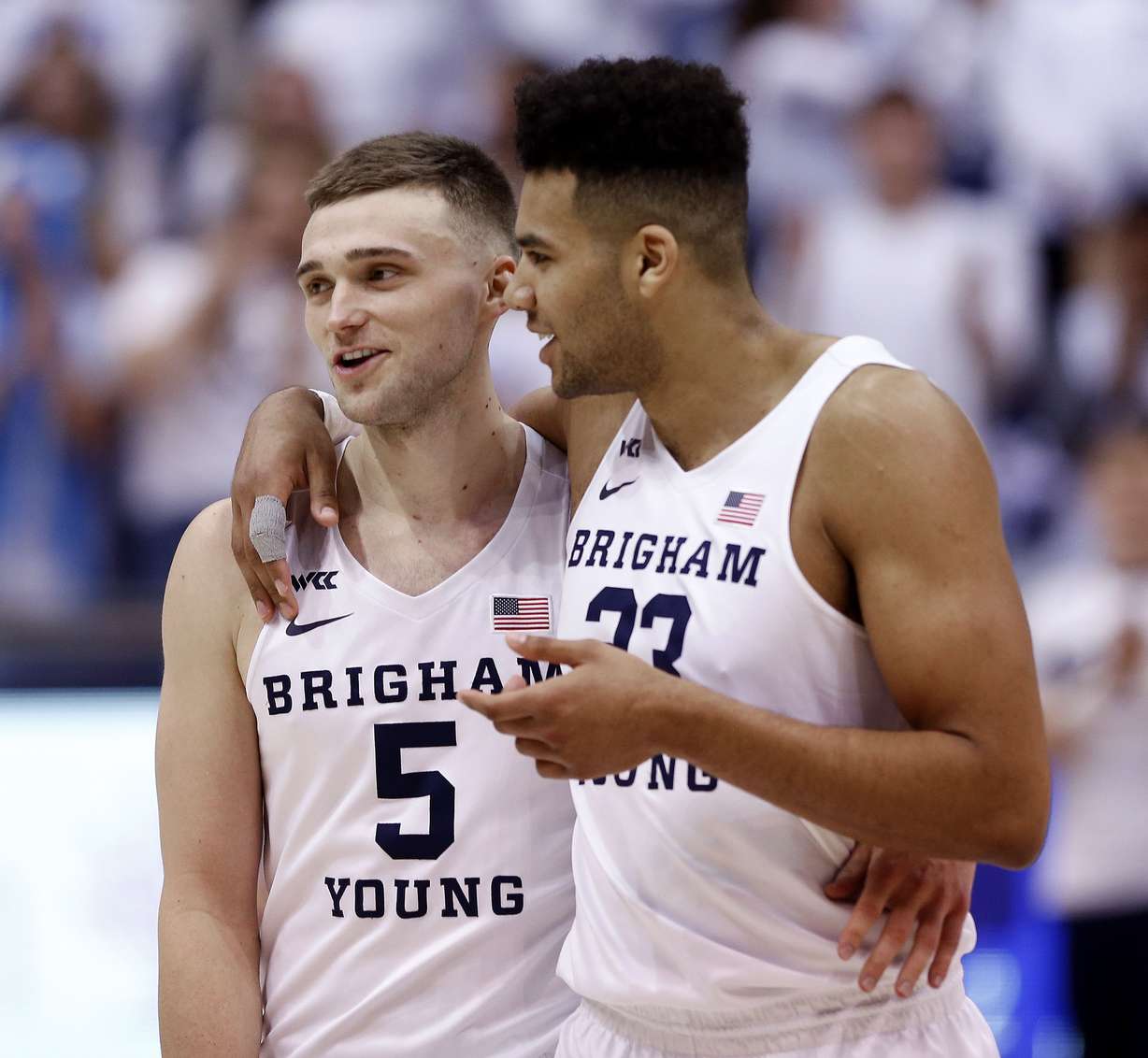 A former 47.2% shooter in his senior season at BYU, Toolson averaged 15.2 points, 4.8 rebounds and 3.9 assists per game in his senior season en route to WCC Newcomer of the Year honors with the Cougars. So the Jazz know what they are getting in him: shooting.
Of course, there's a fair amount of that on the current roster, which leaves Toolson's role to develop into a professional in the G League, gaining valuable minutes and experience against likeminded rookies like Jazz first-round pick Udoka Azubuike, two-way players Jarrell Brantley and Trent Forrest, and a handful of ex-NBA talents like Yogi Farrell, who spent the 2019-20 season with the Sacramento Kings.
Toolson will learn from each of them, and he'll also grow into his own professional game. The Jazz don't want to change who he is — but if they can add another shooter in their organization with Toolson's skillset, they'll do it.
It just takes time — which is something the G League bubble allows.
"Like all rookies transitioning into the professional process, you have to go through an adjustment process," Stars head coach Nathan Peavy said. "A lot of the rules are different from the NCAA, and he has to adjust to that. And he has been. He's been improving every day, to getting used to how fast the game moves, with the 24-second shot clock and bigger, more athletic players.
"He's so methodical, but he can use his skill set — which is shooting the ball — to gain advantages for his teammates."
After Wednesday's game, most of the Stars' 2021 season will air online on ESPN+. The lone exception is the Feb. 26 game against the G League Ignite, a brand-new, one-year program for developmental prospects coached by Brian Shaw that features Isaiah Todd, Jonathan Kuminga and Jalen Green.
The first-time professionals will debut at 9 a.m. MT against the Santa Cruz Warriors on ESPN2.
×
Related stories
Most recent Utah Jazz stories