Estimated read time: 5-6 minutes
This archived news story is available only for your personal, non-commercial use. Information in the story may be outdated or superseded by additional information. Reading or replaying the story in its archived form does not constitute a republication of the story.
Across the board, community colleges are less expensive to attend than universities, according to the National Society of High School Scholars. Hundreds of thousands of Utahns have found this to be true at Salt Lake Community College, where reaching your goals and dreams has never been more affordable.
If you're on the fence about attending college, there is no better time than now to enroll at SLCC and gain a competitive edge in the post-coronavirus job market. As an open-access institution, all you need is a high school diploma or GED to enroll.
Community college students save more
As the state's largest two-year college, SLCC is a launchpad to four-year degrees. Low tuition and fees ensure students seeking a bachelor's degree can save up to $10,000 by first earning their associate's degree and then transferring to one of the state's universities.
SLCC finds ways for students to pay for college. Since 2016, the SLCC Promise program has awarded more than $3.5 million to over 3,500 students, removing a massive barrier to attending college. Our promise is to fill any gaps in tuition and fees for those who qualify for federal aid and take nine credit hours. We cover the difference when federal financial aid falls short.
Moreover, thousands of SLCC students each year receive a total of $3.3 million in public and private scholarships, helping to pay for their schooling. Scholarships are available for both academic and vocational programs, and SLCC students often are awarded multiple scholarships each semester. If you're worried about how to pay for college, SLCC's Financial Aid Office can help you find and apply for assistance to off-set tuition and other education-related costs.
Helping keep the cost of education low through student scholarships and the Promise program is made possible in part through college initiatives such as SLCC's Giving Day. Giving Day is a new program where everyone can join in making affordable higher education available to more students. When students gain education and training they are able to contribute to our regional economy, which benefits everyone in Utah.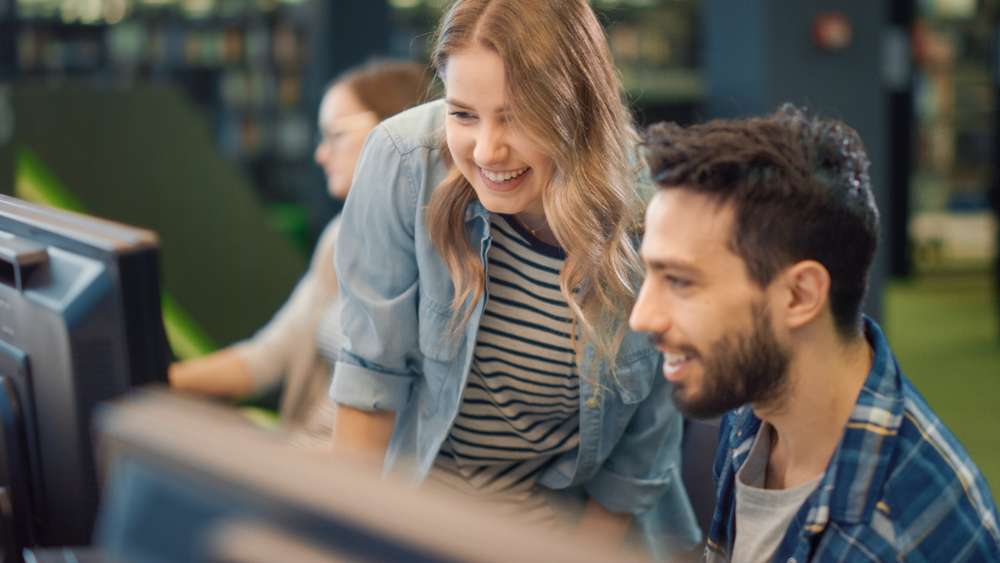 High-touch, personalized education
Even greater value comes from personal attention by SLCC's dedicated faculty who take time to guide students toward success. Unlike large universities, SLCC's average class size is 19. Students have easier access to instructors, better grades and a better overall experience.
The Princeton Review reports that community colleges generally offer more support, such as mentoring and organized study groups. At SLCC, advisors are on hand to guide students through college, while dozens of student groups offer opportunities for collaboration and growth.
Community colleges are more flexible than four-year institutions and typically are designed to cater to students who have jobs or families, according to EducationCorner.com. At SLCC, 81% of students work while in school and the college offers thousands of online classes as well as early morning, evening and Saturday classes at locations in West Valley City, Sandy, West Jordan, Salt Lake City, Taylorsville, South Salt Lake and Herriman.
Innovative, cost-cutting programs
SLCC is always looking for ways to make every facet of education and training more affordable. Since 2014, our OPEN SLCC program, providing free online textbooks and study materials, has helped 180,000 students save a total of $15 million, removing another cost barrier to attending college.
In addition, students also get value by drawing on career and job experiences to earn credit in competency-based education at SLCC. Workplace knowledge and skills receive credit in place of costly classroom time, helping students quickly complete their studies and training and saving them time and money. In the long term, cost savings offered by SLCC help students minimize student loan debt, leading to a brighter, and quicker, debt-free future.
SLCC also offers hundreds of part-time jobs for students working their way through college, including about 50 in the paid College Internship Program, providing mentorship and valuable experience.
Get started on your future
If you're looking to gain job-advancement skills, considering a new career or if you're prepping to transfer to a four-year university, there's no better value than Salt Lake Community College. Make the leap today and gain an edge for tomorrow.
For additional information or instructions to apply, visit SLCC.edu today.
×