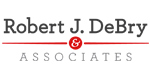 This story is sponsored by Robert J. DeBry—more than 200 years of combined experience practicing personal injury law. *Robert DeBry is retired from the practice of law.
At a time when many people are looking to escape from reality, books offer a quick-and-easy getaway to new worlds and different ways of thinking.
It's never too late to make "read more books" your New Year's resolution—and why not start with some of Utah's most famous writers?
Whether your interests are fiction or nonfiction, fantasy or mystery, biographies or self-help books, these Utah authors all offer something worth reading.
Orson Scott Card
Orson Scott Card is best known for his popular "Ender's Game" series, but he's also authored several other books, articles, poems, screenplays, and more. (For a full list, check out his bibliography.)
Though he wasn't born in Utah, Card spent many of his growing up years here and has degrees from both the University of Utah and BYU.
Aside from writing, Card also teaches occasional writing workshops and classes. He and his wife currently reside in North Carolina.
Clayton M. Christensen
Born in Salt Lake City, Clayton M. Christensen was a world-renown professor, author, religious leader and former Kim B. Clark Professor of Business Administration at the Harvard Business School.
Before his passing last year, Christensen wrote nine best-selling books, including "The Innovator's Dilemma" and "How Will You Measure Your Life?"
His first book, "The Innovator's Dilemma" received the Global Business Book Award as the best business book of the year in 1997. In 2011, The Economist named it as one of the six most important books about business ever written.
Stephen Covey
Stephen R. Covey's book "The 7 Habits of Highly Effective People" continues to be a best-seller since its first publication in 1989. This is because "it ignores trends and pop psychology and focuses on timeless principles of fairness, integrity, honesty, and human dignity," according to the FranklinCovey website.
This business and self-help book has helped countless individuals expand their perspectives and lead more fulfilling lives.
Want to know what the seven habits are? Read the book!
Richard Paul Evans
A #1 New York Times and USA Today bestselling author, Richard Paul Evans has penned more than forty novels. According to his website, there are currently more than 35 million copies of his books in print worldwide in 24 languages. His books have won numerous awards and many have been made into movies. He is also known for his humanitarian efforts to help abused and neglected children.
Born and raised in Utah, Evans earned a degree from the University of Utah and still lives with his family in Salt Lake City.
Elizabeth Smart
Most Utahns know about Elizabeth Smart's abduction in 2002, but fewer are familiar with the harrowing details of her 9-month captivity.
In "My Story" (which she co-wrote with author Chris Stewart in 2013), Smart opens up about what she had to endure from her captors—including a few miracles that kept her going through it all.
As a follow-up to "My Story," Smart published her second book, "Where There's Hope," which talks about overcoming trauma and finding the strength to move on with life.
James Dashner
James Dashner is the author of the #1 New York Times best-selling Maze Runner series, including "The Maze Runner," "The Scorch Trials," "The Death Cure," "The Kill Order," and "The Fever Code."
As if that weren't enough, his Mortality Doctrine series ("The Eye of Minds," "The Rule of Thoughts," and "The Game of Lives") is another bestseller.
He was born and raised in Georgia, but Dashner now calls Utah home.
Shannon Hale
Another New York Times best-selling author, Utah native Shannon Hale has written more than 30 novels for young adults and children. Her books "Goose Girl," "Book of a Thousand Days," and "Princess Academy" have won multiple awards and national recognition.
Hale also writes novels for adults, including the popular "Austenland," which was adapted into a movie starring Keri Russell in 2013. She's also co-authored several books with her husband Dean.
To learn more about Shannon's books—including upcoming titles—visit her website.
Jessica Day George
Ever since she was a young girl, Jessica Day George knew she would be a writer because books were her No. 1 love. Now she's a New York Times best-selling author of young adult fantasy novels, such as "Wednesdays in the Tower," "Princess of the Midnight Ball," and "Dragon Slippers," to name a few.
The Idaho native now lives in Utah, where she continues to pen young adult and fantasy novels. You can follow her latest work on her website.
Dan Wells
For something a little darker than princesses and fairy tales, there's the YA Horror genre. Heavily influenced by sci-fi, fantasy, true crime, Joseph Conrad and Fyodor Dostoevsky, Utah native and New York Times best-selling author Dan Wells combined these interests to write "I Am Not a Serial Killer"—the first installment of the John Cleaver series.
Without spoiling the plot, the book centers on a 15-year-old sociopath named John Cleaver who's afraid he may be turning into a—wait for it—serial killer. But instead of succumbing to the darkness, John decides to use his powers for good.
The book was adapted into a 2016 film starring Christopher Lloyd and is Certified Fresh on Rotten Tomatoes.
Ally Condie
Cedar City native Ally Condie is another New York Times best-selling author, thanks to her dystopian "Matched" trilogy. According to the series' website, Entertainment Weekly called her book, "The hottest YA title to hit bookstores since The Hunger Games."
Condie recently released a companion novel to the "Matched" trilogy called "The Last Voyage of Poe Blythe."
To keep tabs on her latest projects, you can follow her on Twitter or Facebook.
Brandon Mull
No. 1 New York Times best-selling author and Utah native Brandon Mull is best known for the "Fablehaven," "Beyonders" and "Five Kingdoms" fantasy series for young adults. His latest series, "Dragonwatch," is a sequel series to the popular "Fablehaven" books.
Mull "always secretly wanted to write books" and would spend his childhood making up stories in his head and daydreaming in his free time.
According to his website, "He lives in Utah in a happy little valley near the mouth of a canyon with his four children and a dog named Buffy the Vampire Slayer."
Brandon Sanderson
Not to be confused with Brandon Mull, Brandon Sanderson also writes for young readers and is a New York Times best-selling author. His books are a mix of fantasy and science fiction.
Sanderson majored in English at BYU where he wrote seven novels in his undergraduate years. He published his first novel in 2005 and has since created a fantasy fiction universe, which includes his best-selling "Mistborn" series and "The Stormlight Archive."
Every December, Sanderson updates readers on his current projects. According to his website, he's "reasonably confident" that his next book ("Skyward 3") will be released in the fall of 2021.
Support Utah authors
There's no shortage of talented writers and authors here in Utah, so this list is by no means exhaustive.
To discover more books and titles by local writers, check out this Goodreads list of more than 700 books by Utah authors.
×