Estimated read time: 4-5 minutes
This archived news story is available only for your personal, non-commercial use. Information in the story may be outdated or superseded by additional information. Reading or replaying the story in its archived form does not constitute a republication of the story.
This story is sponsored by KSL Classifieds. Create a listing and sell your stuff on KSL Classifieds.
Creating a listing on KSL Classifieds is as easy as microwaving a frozen burrito. It takes about two minutes and the cash payoff is delicious. Our free app makes it quick and easy to buy, sell and trade everything from motorcycles to hamster wheels. Start by downloading the app for Apple or Android on your mobile device, and then follow this guide for creating the best listing possible. You'll be selling your burrito-scented microwave in no time.
What can you sell?
Great question! You can sell almost anything. Look around your house for a minute. There's bound to be something gathering dust (or faux fur) that you don't want anymore. You might be thinking, "But who could possibly want this Furby with seven Barbie legs attached to it?" Somebody out there does, even if they don't know it yet. Don't question — just sell. You may be surprised by what people will buy. Now open the app, click "Add Listing" and you are ready to go!
Pick a category
After you've rounded up the merchandise, pick a category and subcategory that best describes your item. For example, a pair of mountain biking gloves would go under "Cycling" and then "Cycling Clothing." Our categories make it easy for buyers to find what they are looking for, sort of like different sections in a department store. Categories range from pets and livestock to winter sports to toys to computers. There's even a general section for things that don't fit anywhere else.
Take some photos
Put down the Furb-arbie for a minute — this part is important. Photos can really make or break a sale. A spiffed-up item with four or five good photos will elevate your listing above the rest. Take a few minutes to clean your item and wipe the lens of your camera phone. Turn on the lights or maybe even go outside for some natural lighting. Take multiple photos from different angles. Unlike Tinder, close-ups of imperfections are appreciated. Make sure there are no embarrassing personal details in the background like a pair of underwear or a note from your mom telling you to move out.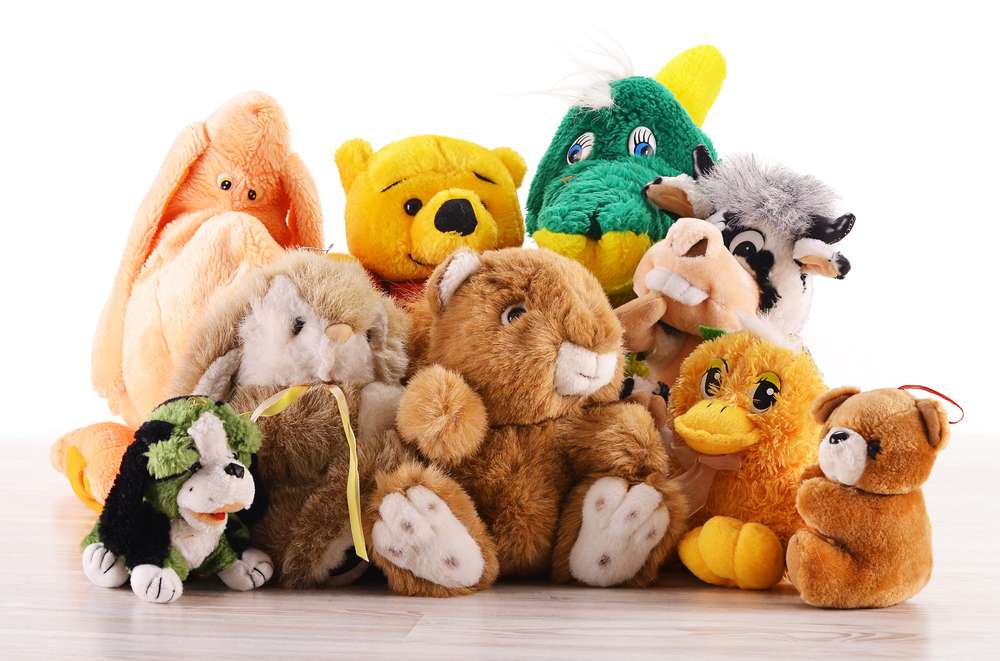 Title it
If you were looking for this item, what would you put in the keyword search? Think about that when writing a title. It helps to be specific. Instead of titling your listing "womens shoes" try "Women's Adidas running shoes size 10".
Write a description
Be honest and true when writing a description. Does it have a little paint missing or need a new part? It's best to disclose that info upfront. A buyer might be upset if they drive from Ogden to American Fork only to find out that a couch cushion is herniating foam from a seam. If the cushion is torn because you used it to save your neighbor from a burning building, then include that in your description. Interesting or unique details can make your listing memorable. (Although be discreet in any personal information you divulge.) Dimensions, model numbers and age/year are all useful as well.
The right price
Furb-arbies are priceless, we know, but if you want to make some cash you gotta be reasonable. When pricing an item, consider the original cost then divide by at least two. Even near-new items may only be worth 50% of the retail price. There are always exceptions to the rule, however. If your item is collectible or in high-demand you'll have the leverage to ask for more. Check out how other sellers have priced similar items and go from there.
Pro tip: Don't be surprised if potential buyers haggle with you over price. This is a common practice on classifieds sites and most people figure it doesn't hurt to ask.
Feature your listing
Need to sell it fast? Use the "Feature Your Listing" option to get eight times more views. For as low as a dollar a day, your listing will be pinned to the top of the search results and stay there, even when more listings are added. Pretty good way to move inventory, if you ask us.
Customer support
Need help? Our customer support team is comprised of real humans who know KSL Classifieds like the back of their second-hand mountain biking gloves. Call us up if you need help creating a listing or have questions about our site or app. If you ever see a weird listing, click the flag icon to let us know that something isn't right. Learn more about how to keep yourself safe and avoid fraud here.
Make a listing—or 10—today
When you're finished click "Post my Listing" and start on the next one. Maybe it will be addicting and you will sell everything including the t-shirt off your back. You never know when people will be in the market for pheromones. We've made it so easy to create a listing you might as well try. Buy, sell, trade, baby!
×