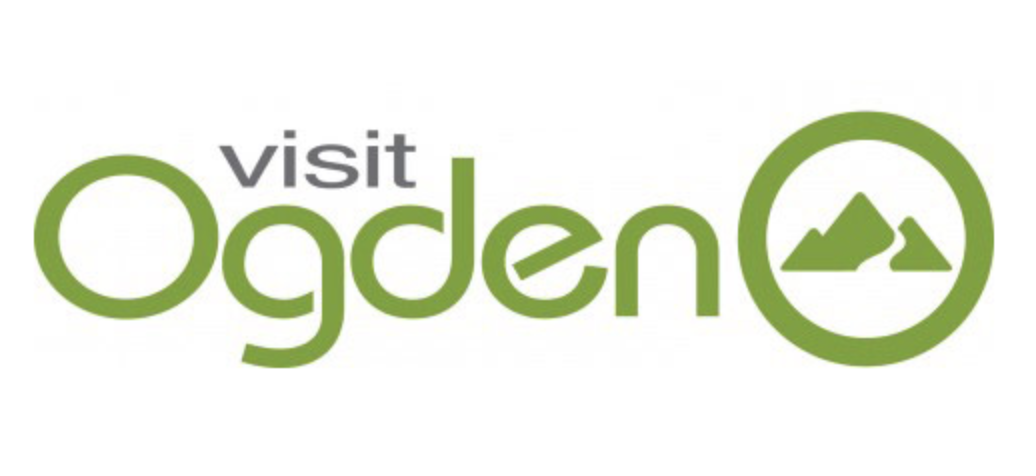 This story is sponsored by Visit Ogden.
The state of Utah's phased approach to lifting stay-at-home restrictions allows businesses to resume operations under state, county and municipal health guidelines while allowing each business to determine their own timeline and policies. Please refer to the state and county guidelines here for a complete list of recommendations and requirements.
With thousands of skiable acres to explore, it can take years to truly "know" Powder Mountain. Here are five things you need to successfully accomplish before you start your deep dive. If it's your first time to Pow Mow, take advantage of the complimentary mountain tours that depart from the Mountain Adventure Yurt at 10 a.m. and 1 p.m. daily.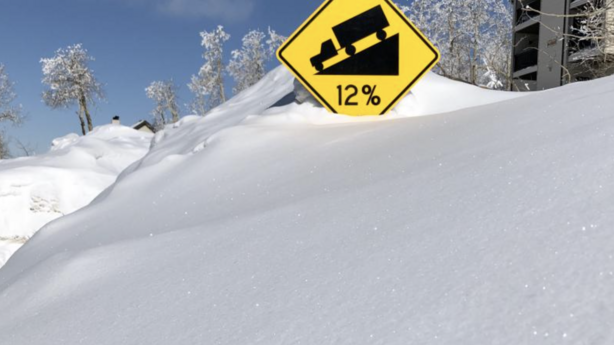 1. Successfully navigate Powder Mountain Road (SR 158)
With grades so steep they're measured in double digits, SR 158 (locally referred to as Powder Mountain Road) isn't for the faint of heart. Four-wheel drive is recommended. A front-wheel-drive with adequate clearance and really good tires is the bare minimum. The good news is, riding the UTA ski bus or the Powder Mountain shuttle counts toward checking this box. Don't be that guy in the '87 Honda Civic with bald tires that keep everyone else from the pow.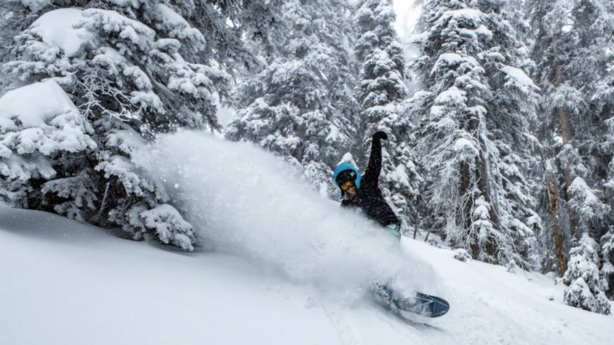 2. Find a powder stash one week after a storm
Unlike resorts that get carved up within hours after a big storm, Powder Mountain's 8,464 acres of natural snow actually makes this one pretty easy to accomplish. See the hint below if you need help.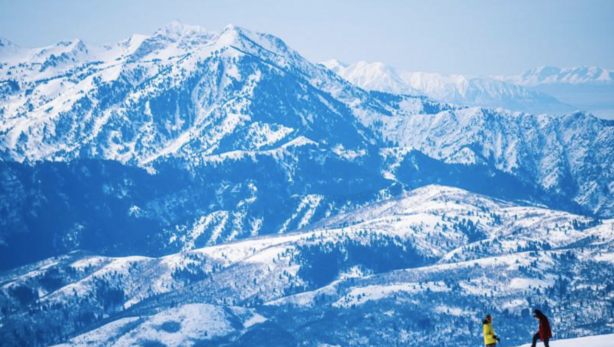 3. Hit snowcat-less side country
While the snowcats up Lightning Ridge and/or Raintree won't be running this season, the magic that is Powder Mountain can still be experienced with a bit of uphill travel. Strap on the skins and earn your turns. Check conditions and be sure to obey all closures.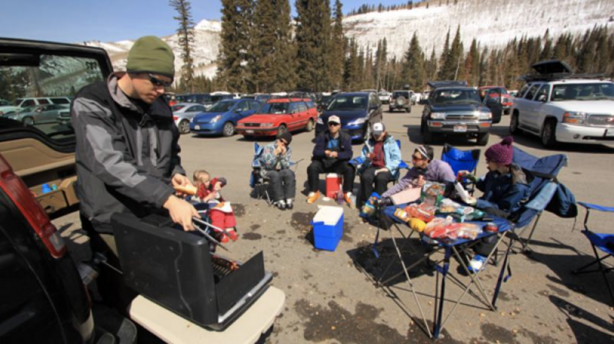 4. Après ski in old-school style
With lodge access restricted due to COVID-19 mitigation measures, the Powder Keg won't be the place to party this season. Not a problem. This is the year to clean the rust off your old hibachi grill, dust off the lawn chairs, and do some après ski tailgating in the parking lot. Of course, you can crank up your car stereo or even use a Bluetooth speaker, but we'll award bonus points if your tailgating includes an old-school boom box, some mirrored shades and a mullet or two.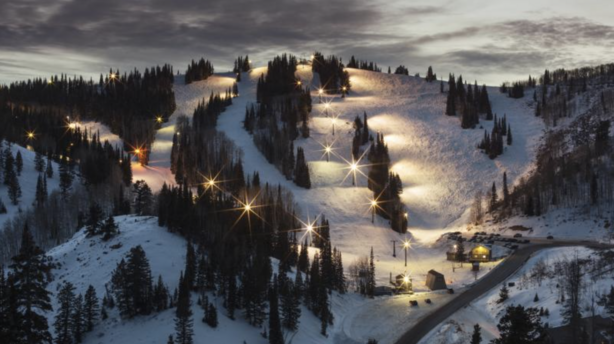 5. Night ski the Sundown Lift
Night skiing at Powder Mountain goes from 3 p.m. until 9 p.m. This gives you plenty of time to check off #4 and warm up with live music and a drink indoors while still getting your runs in. You get bonus points if you hit the terrain park and don't forget, there are places to stay if you decide to make a night of it.
There is plenty to do across more than 8K acres in the world's most aptly named resort and even more going on around the area. Experience all of what Ogden has to offer as you expand on your own checklist.
×