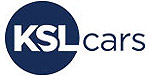 This story is sponsored by KSL Cars.Your next car is waiting. Search Utah's largest selection of new and used cars.
Buying your first car changes your life. You can do anything with your new freedom and independence. There are some vehicles listed on KSL Cars that can change your life again by giving you more (or maybe less) independence, lots of looks/stares, a new group of friends (which may include mechanics and tow-truck drivers), or just give you something exciting to do on nights and weekends.
We don't promise that any of these cars would make it back to your home, but we're pretty sure your life will change if you pick one up. All of 'em are listed for less than $10,000.
1998 Dodge Ram Survivalist
Get this truck if you want to drive far from the grid and stay clean and safe. The listing claims hot water, shower, sink, two spare tires, 50-gallon extra fuel tank, 20-gallon water tank with pump, winch, and a power inverter. The outside is all black and the inside is mostly camouflage. You could join a survivalist group, go it alone, or rest assured that the average road-ragers won't mess with you. Listed for $7,000.
View the listing here.
1981 Alfa Romeo Spider Veloce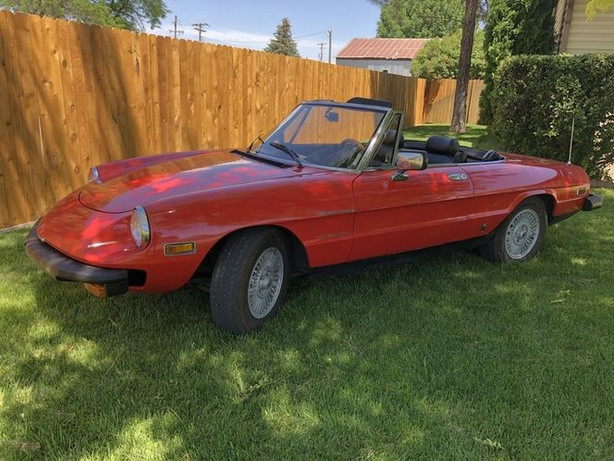 A small, red Italian convertible can be a thrill to drive and a chore to keep driveable. It will take all your money and time but you will forgive it when you take it on a summer drive in a canyon. The owner is asking $6,000.
View the listing here.
1967 Austin FX4 London Taxi
You've seen black London Taxis in the movies. They haven't changed their basic design much since the 1930s. This one's an immigrant that assimilated into our culture by getting GM running gear, but it should still turn heads and provide business opportunities as soon as proms and big weddings start up again. Listed for $8,500.
View the listing here.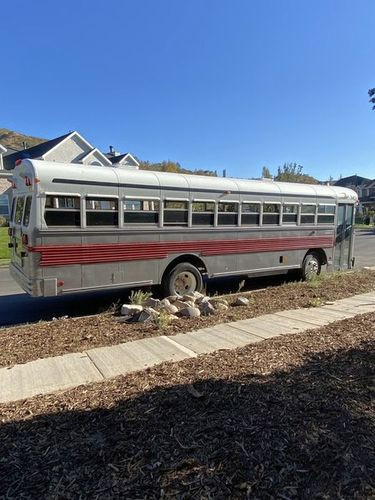 1980 Blue Bird Bus
The problem with converting a bus into a camper, food truck or what-have-you is that the bus often starts out in lousy shape. Listed at $7,775, this one claims to look and run well. You're just some cots, stoves or what-have-you away from your next life stage. Hopefully, that stage won't involve parking this thing on a suburban street.
View the listing here.
1973 DeSoto Van
It says "DeSoto" but it's pretty much a Dodge van with a box in the back. The listing says it has been sitting on a farm, used for storage. It has no title, but it's listed for just $200, which is less than any shed you could buy. Or get it running and take your shed on the road.
View the listing here.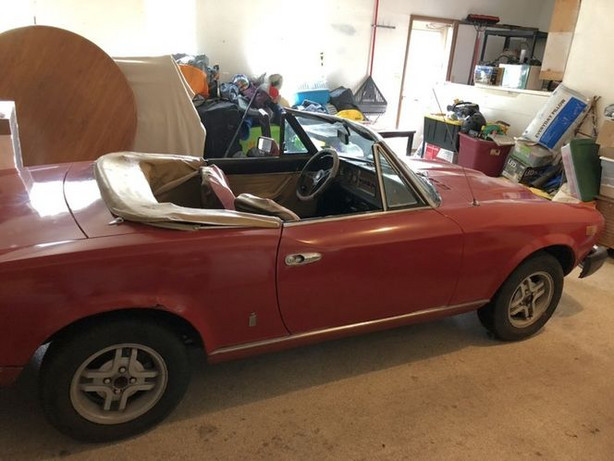 1979 Fiat Spider
This is a red, Italian convertible that is more common than the Alfa Romeo, meaning better parts availability. If your life is too stressful, take a drive in this two-seater. Your worldly cares will melt away, replaced by wondering how reliable your 100-horsepower hair dryer is. There are other Spiders listed on KSL Cars, but we singled out a red one. It may have an automatic transmission and is listed for $6,500.
View the listing here.
1976 MG Midget
The ad says mom's nearlyinished project has to go. These are some of the cutest, smallest convertibles you'll ever see on the road — wait, the side of the road! Ha! Known more for their looks than reliability (and we've all dated someone with that characteristic) you can't get cuter than this. Your life will change as you join parts forums and learn to not be so bent on getting to your destination when you take road trips. Listed for $4,200.
View the listing here.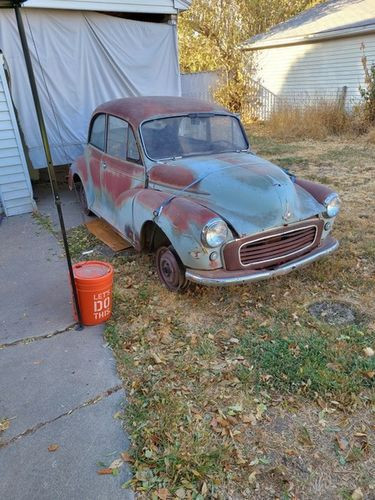 1961 Morris Minor
Be ready for the next coronavirus lockdown with this Morris Minor project. It is mini-British cute, and the lister says there are plenty of parts available. You might find yourself joining forums for British car owners, engine swappers or electric conversions. If your life needs a major time-taker, this should do it. Listed for $2,800.
View the listing here.
1928 Studebaker Rat Rod
Rat Rods are cobbled together from various car parts, household items and whatever you can make. This one's all done. You could start the car-show life with it, or drive it to work when the weather's decent. The link in the ad takes you to a YouTube video of a cover band playing a Stone Temple Pilots song in a joint on Route 66, where supposedly the car was built. The band's not bad, but we don't know what they have to do with the car. Listed for $8,500.
View the listing here.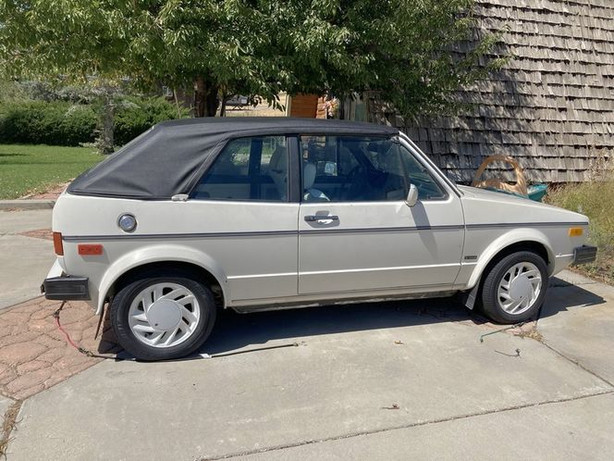 1987 Volkswagen Cabriolet
Gamble much? Roll the dice with this boxy convertible. All the cute girls drove these in the late 1980s. This one-owner is in beautiful cosmetic condition, but the sellers say something's wrong with it. They also say they're not mechanically inclined enough to know what the problem is. Take a chance: If it's an easy fix, you just got on the road fashionably for $3,500. If the motor's blown, you just became a used Cabriolet parts seller.
View the listing here.
1971 Volkswagen Baja Bus
Ever heard of a VW Baja Bug? It's where you chop off any unnecessary fenders, put on big tires, and head for the sand dunes. What if someone did that with an old VW Bus? What if they didn't finish and wanted to sell their project? You could spend about $7K to buy it, a few weekends to finish it, and be a spectacle everywhere you went — especially the dunes.
View the listing here.
×