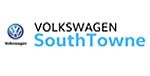 This story is sponsored by Volkswagen SouthTowne.
When it comes to getting rid of your car, sellers have three options: either you sell the car on your own, through a consignment service, or trade it in.
Selling your car on your own can be anything but pleasant. According to driveo.com, selling your car privately can take anywhere from 4-8 weeks. Additionally, you'll be dealing with a litany of tire-kickers and so-called expert negotiators wanting to buy your car for next to nothing, all while eating up your precious time with no commitment to buy.
When considering what your time is worth, privately selling your vehicle may not be the best option if you're wanting to get into something else quickly and hassle-free.
That's where the art of the trade comes in. Trading your car in at a dealership is one of the easiest and fastest ways to get some money for your old car—and get a new one at the exact same time.
That said, there are a few things you should know when trading in your car at a dealership to get a deal that will make you and the dealership eager to do business again.
Make a great first impression
Next time you're in your garage, take a look at your car and all its flaws and ask yourself "would I buy this as it is right now?" If the answer is no, you probably need to get it cleaned up, suggests Bankrate.
If you want a dealer to be interested in paying top-dollar for your trade, spend some time and money in getting your car looking sharp. If there are door dings, get them fixed. If the paint is scratched, get it buffed and polished. Clean the wheels, engine, and definitely vacuum up the spilled Cheerios and french fries wedged between the seats.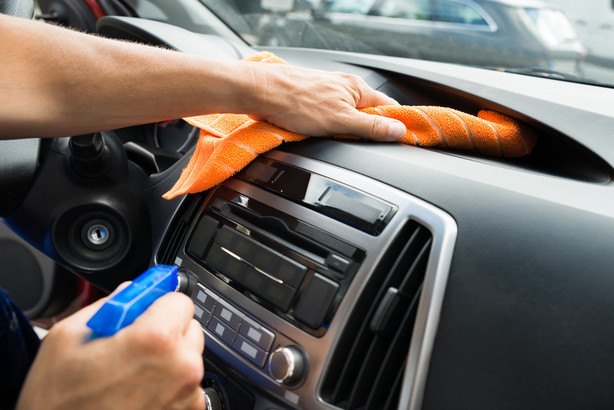 While having your car looking fresh may not sway a dealer to the tune of offering thousands of dollars more, it could influence them in offering more than they would have had the car show up needing extensive work.
Take advantage of promotional offers
Part of the art of the trade is taking advantage of promotional offers, like those available at Volkswagen SouthTowne.
For example, right now Volkswagen SouthTowne is offering their special Sign Then Drive program where they offer $0 down, $0 first month's payment, and a $0 security deposit for leases. Additionally, Volkswagen SouthTowne will offer purchase customers $1,000 cashback for the holidays.
Taking advantage of promotional offers can help you secure the best deal for your trade and for the new car you want to drive away in.
Timing is everything
When it comes to getting a good deal on your car, timing is essential. For example, going into the snowy winter months of Utah, it's probably not the best time to think about trading in your convertible; dealerships just aren't going to be interested due to the low likelihood of it selling anytime soon as compared to other inventory.
However, if you have an SUV or crossover, right now could be a great time to trade in—especially while gas prices are so low.
If you shop around for quotes, you're bound to get a good deal, especially at reputable dealers like Volkswagen SouthTowne.
Have your records handy
If fetching top-dollar for your car is important to you, then maintenance records and history are going to be key, suggests popular auction site, Bring a Trailer.
Records will show you cared for the car, and that it doesn't need a bunch of extra work done by the dealer before it can sell. This also means the dealer might be willing to bump up their offer, knowing that your car could be a quick turnaround for them based on its maintenance history.
Be sure to consider the tax advantage
One of the big advantages of trading in your car (in addition to the convenience and ease aspects), is the tax savings involved, says Bankrate.
To put it simply, Utah allows you to pay sales tax on the purchase price of the new vehicle minus what the dealer is giving you for your car trade-in. While the dealer may not be able to offer the purchase price as you could demand if selling privately, some of that difference could be made up in the amount you will save in sales taxes.
Trading in can be a great way to go, and putting in a little effort on your end can make all the difference in how the deal plays out.
Looking for your next car? You won't find better inventory or promotional deals than you will at Volkswagen SouthTowne right now. With their famous Sign Then Drive program going on, not only will you get a great price on your new car and trade-in, but also a potential $1,000 cashback on your purchase.
Check out Volkswagen SouthTowne to trade in your car and drive away in the one you've had your eye on.
×
More stories you may be interested in