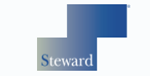 Sponsored by Steward Medical Group
Joint replacement surgery used to mean long incisions, lengthy hospital stays, additional inpatient rehabilitation, and using a walker or cane for several months. In many ways, the solution almost became more bothersome than the problem for some patients.
That was then, this is now.
With new, state-of-the-art techniques used by world-renowned surgeons, joint replacement surgery is easier and more effective than ever.
Better approach, better outcomes
Say good-bye to that 5-night stay in a hospital room.
According to Dr. Zachary Yenna, an orthopedic surgeon for the Steward Medical Group, these days the average stay for joint replacement surgery is overnight. Outpatient procedures are becoming more common as well.
"Many patients return to home with a home-healthcare service," Yenna says. "This depends on your overall health prior to surgery, the support from family and friends that you have as you recover, how many stairs or obstacles are in your house, and other factors."
Yenna, who has been both a patient and a provider, knows firsthand the benefits of these modernized procedures.
His training and research have focused on advanced joint reconstruction techniques, including muscle sparing and biologic fixation knee replacements, anterior and direct superior hip replacements, robotic-assisted surgery, major revision surgery, and salvage joint replacement surgery. He believes that keeping patients informed and involved in their treatment is an integral part of successful care and rehabilitation.
New techniques
For knee or hip replacements, here's what you can expect from the more modernized approach.
Knee replacement
Chronic knee pain affects 100 million Americans and is the second most common cause of chronic pain, according to Steward Health. But since conditions vary from person to person, it's important to find the right solution for each patient.
One option is a minimally-invasive quadriceps-sparing total knee replacement.
"Over the years, minimally-invasive knee replacement surgical techniques have been developed to lessen tissue trauma and improve patient outcomes," says Yenna.
"This minimally invasive approach involves much smaller incisions than the usual 10-12 inch incisions used in the traditional knee replacement and spares the quadriceps muscle and tendon, which control bending of the knee, from being cut to access the knee joint."
The result? A faster recovery with less pain.
WebMD suggests that the ideal candidate for this procedure is someone who is thin, young, and healthy—but it's always best to consult with your doctor.
Tourniquet-less knee replacement surgery is another new method that could improve recovery times. According to a study conducted by the Indiana University School of Medicine, performing knee replacement surgery without a tourniquet reduced pain in female patients—which cut down on opioid use as well.
Robotic-arm assisted joint surgery is also revolutionizing patient outcomes. Doctors use this technology to perform more precise, individualized surgeries that involve smaller incisions, faster recovery times, and less implant wear and loosening. A 3D model of the patient's knee helps doctors create a custom-made joint that will feel as natural as the real thing.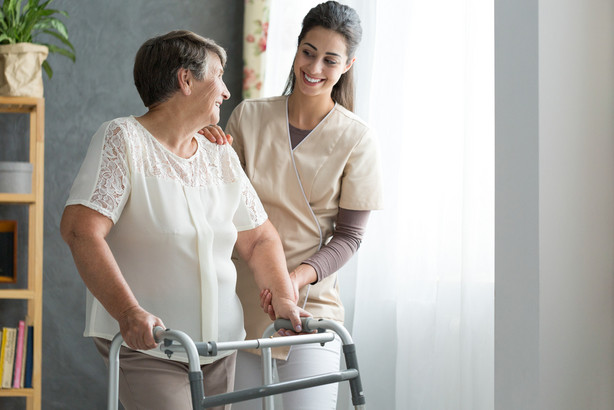 Hip replacement
Many of the same benefits listed above apply to hip replacements as well. And just as with knee replacements, the right procedure will depend on your individual circumstances.
While a traditional hip replacement involves cutting major muscles, Yenna and many other physicians use a minimally-invasive anterior approach. Among other benefits, he has found that patients who choose this option enjoy shorter hospital stays, minimal blood loss, less postoperative pain, and a faster recovery.
Yenna also offers a press-fit prosthesis, which grows into the bone instead of being cemented in place. A 2017 study reported that the use of biomaterials has resulted in higher patient satisfaction and improved quality of life.
Schedule an appointment
Don't let chronic joint pain keep you from doing the things you love. If you've been living with persistent knee or hip pains, it's time to see a doctor.
Surgery is most often used as a last resort, but if replacing your troubled joint is the best option, you need a doctor you can trust. The Steward Health Care orthopedists work with patients to provide education and guidance throughout diagnosis, treatment, and recovery. This allows them to create a personalized orthopedic care plan to meet your individual needs.
To find a Steward Health Care provider near you, check out the Steward DoctorFinder today.
×