Estimated read time: 4-5 minutes
This archived news story is available only for your personal, non-commercial use. Information in the story may be outdated or superseded by additional information. Reading or replaying the story in its archived form does not constitute a republication of the story.
Every election year brings a level of uncertainty as the country stands on the brink of a major decision.
Many investors are nervous about the upcoming election and the risk to their financial well-being if their preferred candidate loses. A recent survey from Hartford Funds found that a vast majority of investors (93%) believe the presidential race will affect the stock market and 84% expect it to impact their investing habits.
If you're among the worriers, take heart. It's not as bad as some people would have you believe.
Solid investing principles have held true despite the waves caused by politics – and this year should be no different. Although highs and lows will inevitably hit the market, those who keep a level head typically fare better than those who don't.
Here are three reasons why the election outcome shouldn't scare you financially.
The impact is smaller than you think
Politics these days instills an all-or-nothing, catastrophic mentality in people where they believe if the "other side" wins, all is lost, the country is doomed, and their life is ruined. But it's just not true and never has been.
If you're concerned about which candidate will impact finances the most, a recent Kiplinger article suggests you stop worrying about it. Historically speaking, elections have made little impact on long-term investment returns. Capital Group economist Darrell Spence told the publication, "There are many other variables that determine economic growth and market returns and, frankly, presidents have very little influence over them."
Regardless of whether you're red, blue, or unaffiliated, your preferred candidates have most likely lost elections before. And yet, somehow, you've survived. Even when an election doesn't pan out the way you hope, history has proven that a well-diversified, long-term investment strategy can still perform well over time.
And if you do know anyone who has ever lost everything based on the results of a presidential election, they probably didn't have a sound investment strategy to begin with.
Market volatility doesn't last
Humans dislike uncertainty and when so much uncertainty swirls around an election, many people make decisions based on emotions. This can lead to some changes in the stock market. But when this happens, it's important to stay calm and let the storm pass.
"I expect market volatility and reshuffling during and after the election, but the dust will clear and markets will survive, and surge again," Danielle Shay Gum, director of options trading at Simpler Trading, told Bankrate.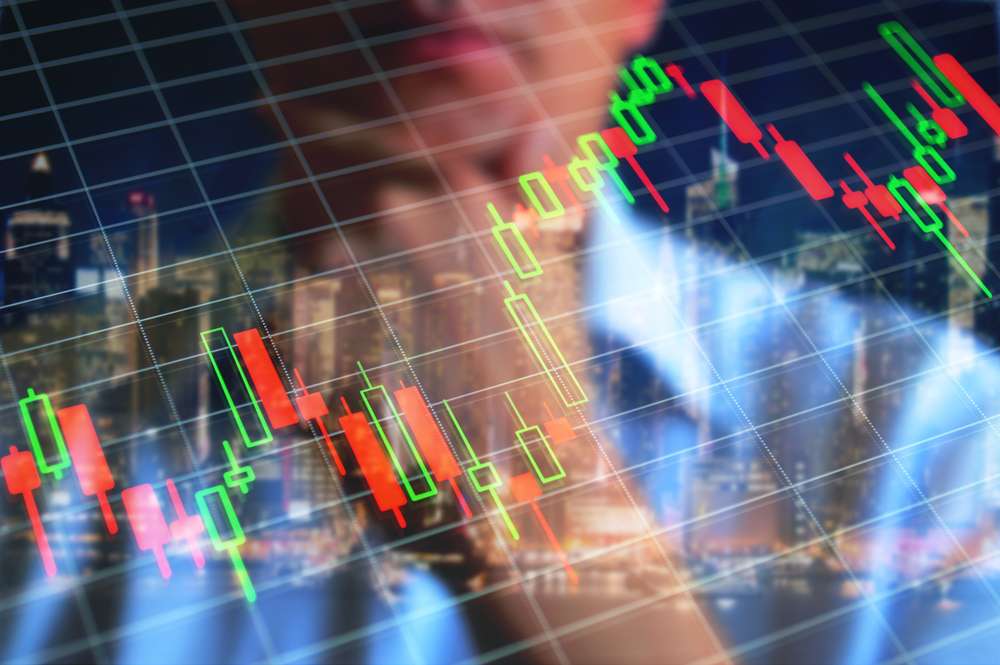 In the same article, Paul Miller, managing partner at accountancy Miller & Co., reiterated the importance of patience with market changes.
"History shows that no matter how bad your personal financial situation looks currently, there's a good chance that you will recover with the rest of the country as long as you don't panic, can keep working and continue to save as if you have a future – because you do," Miller said.
Investing requires a long-term strategy
Speaking of the future, the most important thing you can do is to keep things in perspective. Elections are short-term events. Your investment and retirement planning is a long-term strategy. Short term events are not nearly as important as long-term results.
Understand that politics, politicians, and policies will always change – but your financial plan sticks with you for the long haul. Having the right strategies, tactics, and tools will help ensure that you meet the goals and objectives you set for yourself.
A smart investment strategy is developed and implemented before any short-term events like elections. Make sure you have and adhere to your written strategy.
What should investors do?
No matter the results of this year's election, there are always general rules of thumb to follow when it comes to financial planning and decision-making. According to Investopedia, one of the best things you can do is to pick a strategy and stick to it.
You'll want to ensure your investments are diversified, risk-managed, and properly allocated to your unique circumstances. If you don't know if this is the case for you then seek advice – but not just any advice. Make sure you're dealing with experienced, competent financial advisors.
With more than 30 years of industry knowledge, the financial advisors at Strategic Planning Group are equipped to answer your financial questions at any stage of life. To learn more about how Strategic Planning Group can help you build the future you've always envisioned, visit strategicutah.com.
Legal disclosure
All matters discussed are for informational purposes only. Opinions expressed are solely those of Strategic Planning Group and staff. The information has been derived from sources believed to be reliable, but is not guaranteed as to accuracy and completeness and does not purport to be a complete analysis of the materials discussed. The presence of this article shall in no way be construed or interpreted as a solicitation to sell or offer to sell advisory services to any residents of any State other than the State of Utah or where otherwise legally permitted.
×