Estimated read time: 4-5 minutes
This archived news story is available only for your personal, non-commercial use. Information in the story may be outdated or superseded by additional information. Reading or replaying the story in its archived form does not constitute a republication of the story.
Things have changed over the years, and not just the price of bread. Marketing and customer acquisitions have changed and passing along a simple business card just isn't enough anymore.
Businesses owners used to be able to purchase advertising time on local channels or a well-placed billboard for an uptick in foot traffic, but then again, foot traffic isn't even necessarily the main goal anymore, says Paul Chaney of Small Business Trends.
In-person visits or no, it's more about web accessibility than anything for businesses in 2020, especially smaller businesses that need to find a niche or edge in a competitive market. Most businesses can find that edge in the form of a well-built app.
Ease for the customer and the company
If you're concerned about the payoff of an app, don't be. According to Statista, between 2016 and 2019, there were 204 billion app downloads worldwide. Projections from Statista also expect mobile app revenues to reach $581.9 billion in 2020—a number expected to grow year to year. With the reassurance that making an app can be exceptionally beneficial for your idea, company, program or organization, it's important to recognize that it's as expensive to achieve as you might believe.
While it used to be that only big companies could afford to develop a mobile app, it's no longer such a challenge. AppsTango offers this incredible service to business owners of any caliber so you can achieve a truly modern and successful marketing strategy for your company. Here's how it works.
Experienced, certified iOS and Android developers
If you're not well-versed in the complicated language of app development, have no fear. The experienced developers at AppsTango are certified iOS and Android developers, meaning they've got you covered for all your mobile app needs.
This is important because the Android and iOS operating systems are each programmed in different programming languages. (This biggest difference is that iOS apps run on Objective-C / Swift, while Android apps run on Java. In case you were wondering.)
Local support
When you work with a big name company, it's easy to get lost in the crowd. Since AppsTango is a Utah-based company, you'll receive a more intimate and personal experience. You will be assigned a dedicated project manager, who will be your primary point of contact throughout the development process.
Since needs vary, you have the option to engage with AppsTango on an ad-hoc basis for support, or set up a monthly retainer if you'd like more frequent communication and service. Whichever option you choose, AppsTango is committed to helping you get the best value for your money.
Over time and as your business grows, you may decide to bring your development in-house. Not only does AppsTango support you in that process, but they plan for it. Helping you spread your wings and fly is what they do best.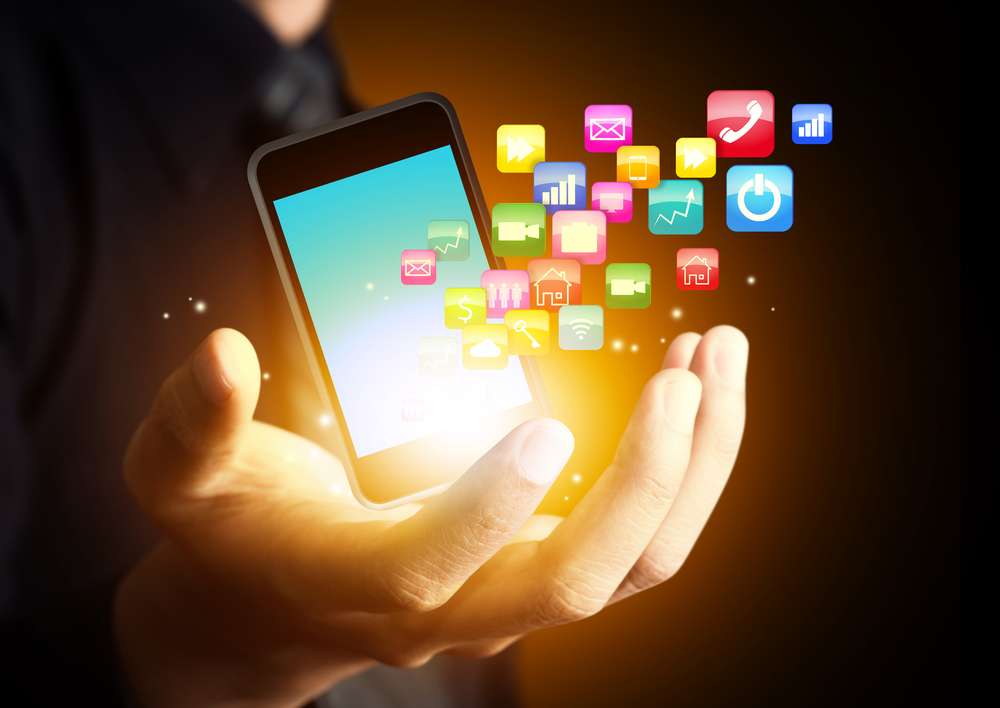 Reducing your business risk
The AppsTango code is built upon popular frameworks used by many of the best teams in the world. For example, they use the React Framework for many projects, which is the same framework used by Facebook. Provided they are used correctly, these frameworks provide rules and conventions that give consistency to the work that developers create.
This means that even if the AppsTango offices get swept away in a freak Utah hurricane (anything can happen in 2020), your work is protected. Skilled development teams around the world can pick up where they left off. Not only does this significantly reduce project risk, but it should offer some peace of mind.
Additionally, AppsTango version-controls their code using an industry-standard tool called GIT. Essentially, this allows you to save your work as you go. At key milestones, developers can save their progress and GIT will remember all the file changes that form each save-state. GIT provides a history of who has worked on what, and when, which enables multiple people to safely work on a project at the same time.
Got an app idea? We can build it!
Small to medium-size businesses can extend their customer reach and market opportunity by creating a mobile application for their business. Published apps in the app store provide a way for businesses to extend their services and presence to their customers' phones and generate more service and revenue potential.
If you're ready to start ramping up your business and see the results for yourself, contact AppsTango today and let them bring your vision to life.
×