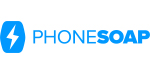 This story is sponsored by PhoneSoap.
What's 18 times dirtier than a public restroom and almost always touching your hands or face? This isn't a riddle, but the answer might leave you dumbfounded anyway. Your phone – the device you pick up or check an average 96 times per day, according to research firm Asurion – is surprisingly filthy. According to The Health Site, a touch phone has more than 25,000 germs per square inch, making it dirtier than a toilet seat, the soles of shoes, doorknobs and a pet's eating bowl.
If you just reached for a disinfecting wipe, it's understandable. But cleaning now won't keep your phone from building up bacteria as soon as you pull it out again – and it's not like you can throw it in the sanitizing cycle of your washing machine. Not to mention that the easy route – antibacterial sanitizing wipes, along with several other effective cleaning products – have been sold out for the majority of 2020 AND can contain harmful chemicals that might damage your phone screen.
Fortunately, there's a new way to keep your phone sanitized without using chemical cleaners – or relying on yourself to actually find the time to do it. PhoneSoap, the original UV phone sanitizer, is clinically proven to sanitize your phone and other small objects in a matter of minutes using UV-C light. And you won't even consider those minutes downtime, since you can charge your phone while it's cleaned.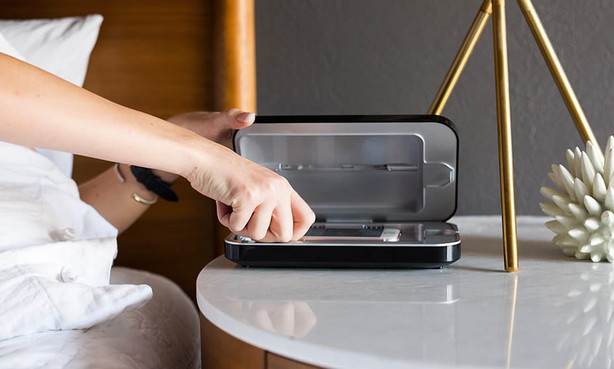 "It only took a few minutes to sanitize my phone and it's as simple as plugging the unit in, and closing the lid, and the quality is great!" claimed one Amazon review. "I 'washed' my keys and cash too...as well as other germ-ridden things we touch all the time! I'm purchasing PhoneSoap products for my kids this Christmas!"
PhoneSoap, which has been featured on ABC's Shark Tank and tested on Discovery Channel (where it was proven effective), fits and charges any phone – but it doesn't stop there. Smaller, highly touched household items like watches, pacifiers, headphones and keys can also be easily sanitized using PhoneSoap. It's the only device that has 360-degree sanitation because of patented technology, allowing it to thoroughly clean your device and other small objects.
Invented by cousins Wes LaPorte and Dan Barnes, PhoneSoap was born from disgust. While studying at Brigham Young University in 2009, both cousins were shocked at a TV report claiming most cell phones were contaminated with fecal matter. As a science student, LaPorte spent much of his time in labs on campus, where he and Barnes swabbed their phones. They quickly determined the report was accurate – and that together, with LaPorte's science background and Barnes' business studies, they could create a solution.
After recognition in several competitions and raising significant funds on Kickstarter, PhoneSoap officially hit the market in 2014. After a feature on Shark Tank in 2015 and another successful Kickstarter stint, PhoneSoap caught on as the easiest, most environmentally friendly way to keep your phone free from harmful bacteria, including E. coli, salmonella and staph. It is trusted by healthcare professionals and hospitals throughout the country.
And in 2020, this kind of outside-the-box thinking couldn't be more welcome, as the world works to fight a global pandemic.
"With [coronavirus] reminding us to be vigilant with our hygiene, this device is one thing to help keep it at bay," states another Amazon review. "No point washing your hands with soap if you are just going to put your dirty phone to your face."
While PhoneSoap is tough on germs, it's surprisingly simple to use. There's no need to remove your phone from its protective case – in fact, the PhoneSoap website encourages you to leave it on, since most of the bacteria on your hands is passed directly to your phone case. Simply place your phone into PhoneSoap, close the lid and the cleaning process will start automatically. If you're expecting a call or alert, don't worry; thanks to special acoustic outlets built into PhoneSoap, you'll still hear your phone throughout the sanitation process.
PhoneSoap works with all smartphone models and sizes, including iPhone, Android, Samsung, Blackberry, HTC and others.
Whether you're doing your best to stop the spread of COVID-19, or just feel gross about all the germs you're carrying around in your pocket, there's no better way to feel a little better about your phone – and what's not on it – than with PhoneSoap.
×