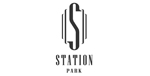 This story is sponsored by Station Park.
Station Park in Farmington is hosting so many fun and fanciful events in October, that families might just bump into each other — literally!
Get ready to bump and drive through Utah's first-ever inflated bumper car course, Oct. 10 – 31, 2020. Adults and kids can cruise through a course of straw bales, Thursday-Saturday, 4-9 p.m. and Sunday, 1-6 p.m. on the lawn at Fountain Square. A $5 ticket for adults and kids will provide two riotous rounds on the course. Try it once and you may just want to return every weekend, because you just never know who you'll bump into!
Another good reason to visit Station Park in October is to capture a photo of yourself all decked out in a Halloween costume, a fancy suit, or in whatever suits your fancy, at the new Virtual Photo Monitor Booth. Couples, friends, families and those going solo (Han Solo?) can get their photos taken in front of a variety of spooky and festive virtual backgrounds for just $3 per person. The photo is printed up in real time on site. Come as you are or as you wish you were and get a memorable photo taken 4-9 p.m. Thursday-Saturday and 1-6 p.m. Sunday.
October weekends will be full of fun, but Monday is not to be outdone! Monday, Oct. 12, 19 and 26, 5:30 to 7:30 p.m., families can meet some of their favorite costumed characters and pick up a clever craft for the littles to take home and make, during Station Park's free Family First Take-and-Make Drive-Thru Events sponsored by Young Automotive Group and America First Credit Union.
Oct. 12, galactical villains from a galaxy far far away will drop by Station Park to say hello to families who are driving by to pick up a take-home craft.
Oct. 19, everybody's favorite clowning sister witches will do some hocus pocus for families as they drive by to pick up a free craft for the kids to make at home.
Oct. 26, an evil gaggle of wicked female animated movie villains from under the sea, wonderland, an enchanted forest and London will leave their tricks behind to greet children and give them a special treat to take home and put together.
Twig's Bistro Halloween Villain Breakfast is offering families more kid-friendly fun Saturday, Oct. 17 at 9 a.m. Twig's dining room features booth and chair seating throughout, with stunning views of Station Park's world-class show fountain with choreographed colored lights, music and dancing waters. To make reservations and get information about this paid event, call 801-447-8944.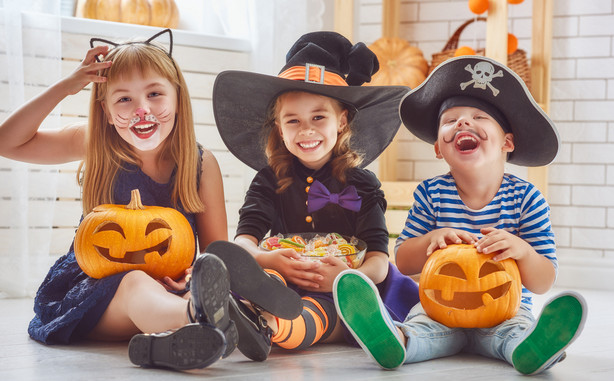 While you're visiting Station Park to shop and have fun, visitors will also have an opportunity to give back to women in crisis during the Purses for a Purpose Drive sponsored by My 99.5 Radio and iHeart Media. Do you have a nice purse or purses at home that you don't use? Then drop them off in one of the collection boxes throughout Station Park any day throughout October. The purses will be donated to Safe Harbor Crisis Center in Farmington, which provides shelter, supportive services and advocacy to survivors of domestic abuse and sexual assault, along with resources for the community. The purses will help give the women in shelter a fresh start as they transition into a life of safety and independence. Some retailers are collecting purses and providing special offers for those who donate.
For more details about Station Park's October events, offerings and retailers visit shopatstationpark.com and @ShopAtStationPark on Facebook and Instagram.
×