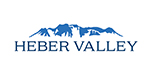 This story is sponsored by Go Heber Valley.
As unusual as 2020 has been, the year is slowly drawing to its close, which means fall, with all its colors, scents, flavors and activities is almost here. Say what you will about pumpkin spice lattes and sweater weather, but there's just something about the autumn season that incites excitement.
In an interview with the Huffington Post, Kathryn Lively, a professor of psychology at Dartmouth, said fall is the time of year people are conditioned to be excited about. From starting school as a small child, to football (typically) starting, to a break from the high heat of summer, society has trained itself to be happy this time of year.
Make the most of the autumn weather, sights and smells by spending time out in nature. Here are eight fall activities in Heber Valley you can't miss this year.
Ride on Heber Valley Historic Railroad
See the changing leaves and vibrant hues on one of Heber Valley's historic railroad tours. The historic railroad tour group provides several scenic tours of the nearby countryside, including breathtaking views of Provo Canyon, Mt. Timpanogos, the Wasatch Mountains, and Deer Creek Reservoir. Tours range from just over an hour to three hours with lunch available for purchase by advance order.
Beginning October 1st, you can take a spooky train ride with fun Halloween characters and serves pumpkin cookies! Even though this train ride is offered several times throughout the month, be sure to book your ticket in advance, as this is a popular event.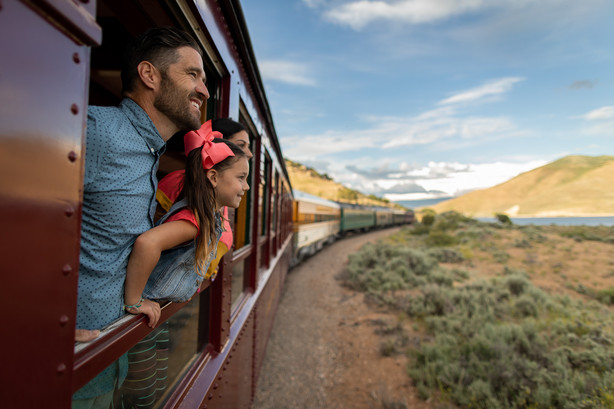 Drive Alpine Loop Scenic Backway
Take a drive through some of Utah's most gorgeous landscapes via the 24-mile Alpine Loop Scenic Backway. This paved highway is open May-October with access to campgrounds and picnic areas with restrooms. Stop off at Timpanogos Cave National Monument along the route or take a 7.5 mile one-way, paved side trip to Cascade Springs. The road from Cascade Springs to Heber City is being paved and will reopen on September 24.
Zipline through the trees
What better way to experience the autumn air and sights than by flying over and through the canyon? Heber Valley's zipline tours are thrilling and fun for the whole family. Some of the zipline tours have ropes course elements to challenge you and add an extra thrill to the experience. Be sure you reserve your spot soon, as times and days fill up quickly!
Eat at Café Galleria
Relax and take in the fall views with dinner in Midway at Café Galleria. Seating is available outside or inside the café, as well as carryout and free, local delivery services.
The café's breakfast menu boasts options ranging from corned beef hash and frittatas to mushroom bagel sandwiches or crepes. But the café is especially well-known for its dinner cuisine which includes authentic Italian woodfired pizza.
Drive Mirror Lake Scenic Byway
Take a camera with you on Mirror Lake Scenic Byway to capture the gorgeous views from Bald Mountain Pass, the scenic Provo River and the spectacular overlook at Provo River Falls where restrooms, picnic tables and walking paths are available. Stop at a campground, take a hike up a trailhead, or find the perfect picnic spot along the way. The full route is 56 miles should take an estimated 1.5 hours to complete.
Visit the Kohler Creamery Hay Maze and Pumpkin Patch
Enjoy all the fall sights, scents and sounds at the Kohler Creamery Hay Maze and Pumpkin Patch. Roam through a maze of more than 100 straw bales, pick a pumpkin, enjoy some ice cream and cheese curds and sample some of the Creamery's famous soups and grilled cheese sandwiches. Reserve your date and time before you pack all the kids into the car. The maze and pumpkin patch are open October 1-31st, 2020.
While you're at Kohler Creamery, take a tour of a working dairy farm or ask about available classes to learn about making mozzarella or gelato and ice cream.
Go camping in Wasatch Mountain State Park
If the weather permits, booking a camping trip to Wasatch Mountain State Park could be the highlight of your autumn. The campgrounds in the park not only offer a quiet respite from the bustle of the city, but they're close to a golf course, bike trails and even horseback riding. Experience a new type of nightlife underneath the stars.
Book your campsite in advance on the Utah State Parks website.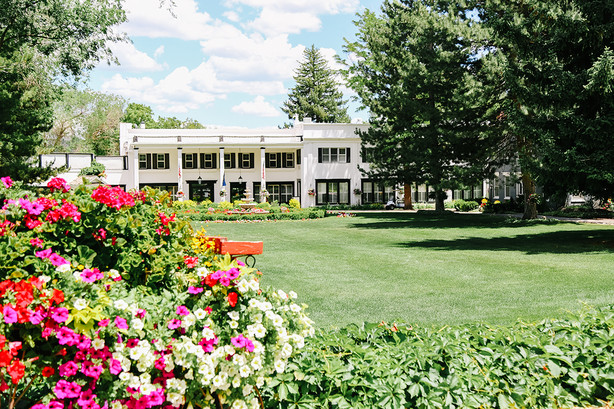 Use the Trip Planner app to plan your itinerary
Make the most of your Heber Valley fall trip with the free Trip Planner app provided by Gohebervalley.com. Using the online form, fill out your travel preferences, including dates, travel companions, preferred speed of travel and favorite getaway locations.
The app will create a day-by-day itinerary tailored specifically to your family's needs. It can help you find the best schedules and routes, choose the best hotels and allows you to control everything from one easy location.
Visit the trip planner on our website today to find out how easy your Heber Valley travels can be.
Visit during the fall and receive special discounts on lodging, food, activities, and more.
×