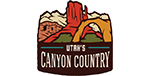 This story is sponsored by Utah's Canyon Country.
From dinosaurs to national monuments to jaw-dropping landscapes, there's just something different about southeastern Utah—and you'll feel it the second you step into San Juan County. Known as the state's Canyon Country, San Juan is rich with historical, cultural and natural wonders sure to intrigue, entertain and challenge the entire family. So if a quick getaway is on your wish list these days, you'll find something for everyone (and probably a whole lot more) when you road trip to San Juan.
Take a prehistoric step back
Talk about distance learning—in San Juan, pre-history comes to life! If your family includes any dinosaur aficionados you need to stop and take in the history. According to KUER, researchers have discovered more than 100 new dinosaur species in Utah in the past quarter-century—many, if not most of them, in San Juan County. To see some discoveries up close, visit Blanding's Dinosaur Museum, which features dinosaur skeletons, fossilized skin, eggs, footprints and sculptures, according to Utah's Canyon Country.
Get to know the (early) locals
Utah's Canyon Country has always been culturally diverse—from the time ancestral Puebloan, Fremont and Navajo tribes called it home. Today, you can pay homage to those ancient cultures at Hovenweep National Monument, a collection of six prehistoric villages dating back to the 11th and 12th centuries. Hundreds of years later, you can appreciate the skilled masonry and architecture still dotting the desert landscape.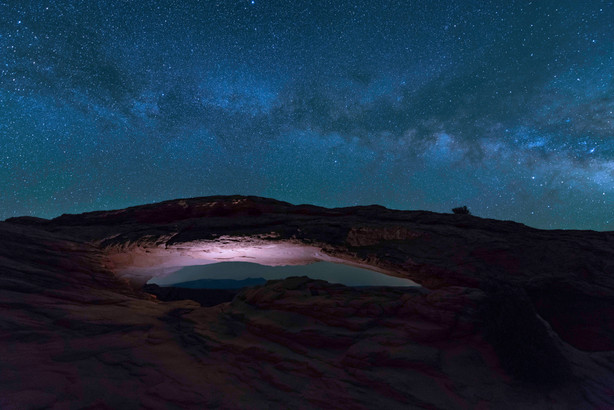 Gaze the night sky
Astronomy buff or no, chances are, you've never seen stars like the night sky in San Juan County. The region is home to three International Dark Sky Parks and one Dark Sky Sanctuary, according to Utah's Canyon Country, making it the perfect locale for amateur astronomers, stargazers and photographers. In Natural Bridges National Monument, Canyonlands National Park, Hovenweep National Monument and Rainbow Bridge National Monument, you're sure to get an unforgettable view of up to 15,000 stars.
Take on the great outdoors
There's no challenge like nature. In San Juan County, you can take on Mother Earth (responsibly) by foot, bike or even ATV. Utah's Canyon Country is an oasis of outdoor adventure, with landscape ranging from rich, red rock to blue-green Abajo Mountains. Head over to San Juan County for a variety of can't-miss ATV trail maps.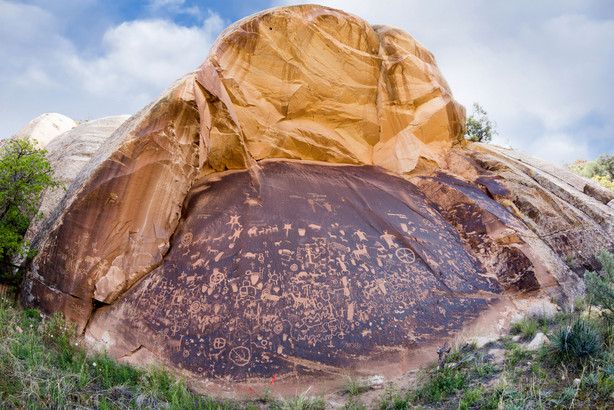 Take in ancient history
History comes to life in San Juan County, which houses the largest petroglyph panel in Utah. Newspaper Rock, a 200 square-foot rock featuring ancient carvings of animals, human figures and other fascinating figures. Conveniently located just off Hwy 211, you'll find Newspaper Rock just 25 miles before the entrance to the Needles District of Canyonlands National Park, 28 miles northwest of Monticello or 52 miles south of Moab.
Admire the fire
…without the smoke! If you love a hike with a payoff, House on Fire in Mule Canyon won't disappoint. A 2.2-mile roundtrip hike takes you to what looks like a house of ancient ruins that, when hit just right by the morning sun, appears to be engulfed in flames. Time your hike to hit the House on Fire at 10 or 11 a.m. when the fiery ruins are at their most dramatic.
Take a drive
If you're in the mood for a road trip, you'll find a wealth of options in San Juan County. Get off the main drag and onto intriguing back-country roads like the Trail of the Ancients National Scenic Byway, which takes you through the archeological heartland of America. From Hovenweep to Edge of the Cedars State Park, Valley of the Gods and Grand Gulch Primitive Area, Utah.com lists all the must-see stops on the Byway.
Cross the bridge
There's no bridge like a natural bridge, and Natural Bridges National Monument has three that are sure to impress. Witness these incredible feats of nature in person—and on your own two feet. NPS.gov outlines various hikes of all lengths and ability levels within the park. Spend a few minutes—or a few days admiring some of nature's most dramatic artwork.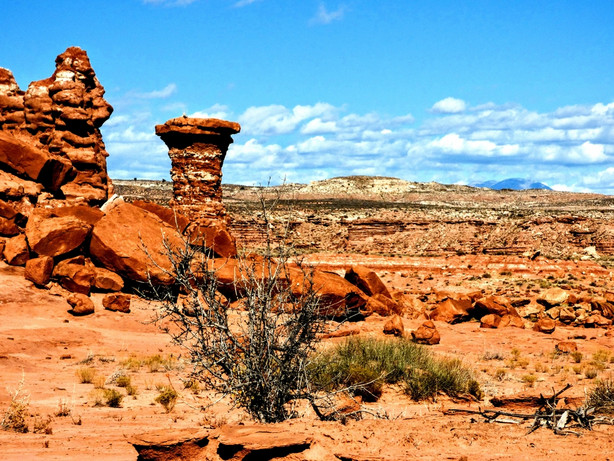 Find a hidden pocket
Known as a miniature Goblin Valley, Recapture Pocket is the perfect place to stop and stretch your legs—or stay a while. Filled with hoodoos and intriguing rock formations, it's a sight for eyes of all ages. Located just 15 minutes from Bluff, it's an easy afternoon destination – just pack a picnic and, of course, a camera.
If you're ready to get off the beaten path and explore the hidden gems of the Beehive State, San Juan County is the place to start. With countless activities and sites to explore —not to mention an atmosphere that's both family-friendly and environmentally responsible—you can't go wrong in Utah's scenic Canyon Country.
×