This story is sponsored by Robert J. DeBry—more than 200 years of combined experience practicing personal injury law. *Robert DeBry is retired from the practice of law.
There are certain things about Utah that are absolutely true.
Most people agree that the snow is great for skiing and snowboarding.
The state has not one, but five national parks that draw millions of visitors from around the world each year.
Fry sauce is a staple.
And yes, a lot of religious people live here.
However, people have perpetuated many other beliefs about Utah through the years—and as with most stereotypes, they're not 100% accurate.
Here are just seven of them.
Not everyone loves green Jell-O
It may have made its way onto an official Olympic pin in 2002, but green Jell-O is not the snack king people think it is in Utah. Aside from the occasional Sunday dinner side dish in a few homes, it's not likely you'll find green Jell-O on many restaurant menus. (Fry sauce on the other hand…)
However, with the Utah State Legislature naming Jell-O as the state's official snack food and Senator Mike Lee holding "Jell-O with the Senator" on Wednesdays in Washington, D.C., it's a hard image to shake.
(Unfortunately, for those wishing to enjoy this gelatinous dessert with the senator in D.C., you'll have to wait. Senator Lee's office said that due to current circumstances, Jell-O Wednesdays are on hold until further notice.)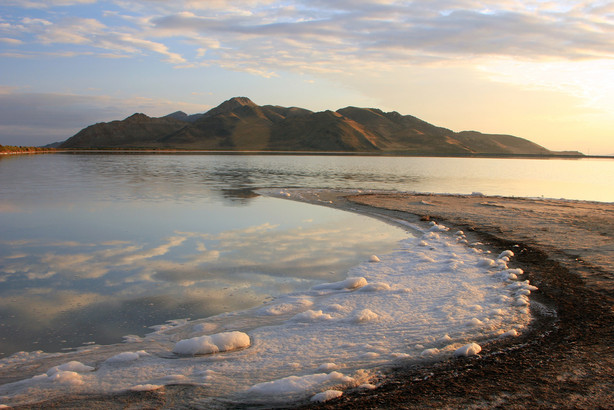 The Great Salt Lake is a lovely place to swim
Normally, when people think of lakes, it conjures up images of carefree recreational activities involving boats, jet skis, and plenty of sunbathing. But anyone who's visited the Great Salt Lake knows better. Despite its fame and beauty, it's not exactly known as a recreational tourist attraction—unless you're attracted to the potent odor of brine shrimp and an infestation of brine flies, that is.
Families have a million children
Going hand-in-hand with the previous two stereotypes is the belief that all Utah families consist of dozens of children. While this is the state with the highest number of children per family, Insider reports that Utah's average number of children per family hovers at 2.32. That's a far cry from double digits.
However, the stereotype of Utah being a hotspot for unique baby names appears to hold. If you meet a girl named MaKenzleigh or a boy named Mahonreigh, there's a good chance they hail from the Beehive State.
Utahns don't drink caffeine
Members of The Church of Jesus Christ of Latter-day Saints, who make up a majority of the population, are indeed counseled against drinking coffee or tea. But don't you dare take their Diet Coke away from them.
Before a global pandemic was dominating headlines, many people feared that the world was coming to an end with the breaking news that Brigham Young University had started selling caffeinated beverages on campus in 2017. This ended a 60-year caffeinated beverage dry spell —and sparked some hilarious reactions on Twitter.
In fact, the popularity of caffeinated beverages has led to booming business for drive-thru beverage companies such as Sodalicious and Swig. And as the state with the highest number of children per family, it's little wonder Utahns are clinging to their Coke and Pepsi products.
Utahns are strictly conservative
Yes, Utah is a very red state. According to Ballotpedia, Utah has voted Republican 76.67% of the time in 30 presidential elections between 1900-2016. The last time the state chose a Democratic president was in 1964 with Lyndon B. Johnson.
However, the city of Salt Lake is a sea of blue amid the red. UtahPolicy.com reported that while 53% of Utahns identify as very or somewhat conservative in their political leanings, only 22% of Salt Lake City residents identify as conservative.
Everyone has a Utah accent
Utahns often get mocked for pronouncing certain words wrong, such as mou'un instead of mountain and melk instead of milk. But according to researchers at BYU, these same speech tendencies happen in California, New Jersey, and elsewhere. So why are Utahns being singled out?
BYU linguistics assistant professor Wendy Baker Smemoe says this is because many Americans may look down on Utah English because they perceive Utah as backward and rural. "Utah seems really rural compared to places like Southern California," she said, and "Americans always rank rural [language] varieties lower than urban varieties."
For some people, it's not so much about how Utahns sound—it's what they say. One Reddit user said, "As an east coaster who just moved here, I don't notice the accent. What I DO notice though is the choice of words in certain phrases: After you say 'Sorry' to someone, Utahns say 'You're fine!'. Like every time. Never heard this before."
So if you do lightheartedly tease your fellow Utahns for their supposed accent, don't worry—you're fine. They may cry themselves to sleep on their pellows, but they'll get over it by Tuesdee.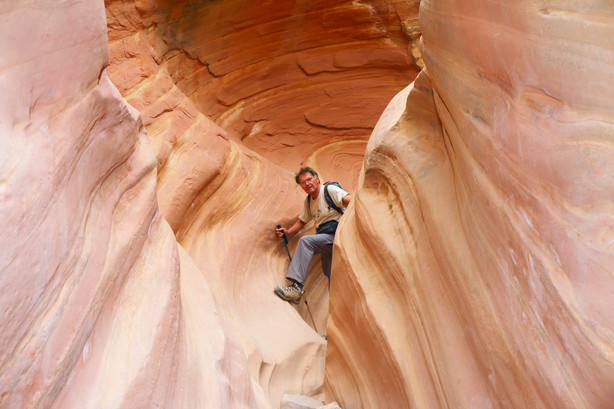 The slot canyons will kill you
When hiker Aron Ralston got stuck in a remote spot in the canyons and cut off his arm to save his life, some people may have mistakenly picked up the belief that Utah's backcountry was dangerous and not for the faint of heart. (It also didn't help that they made a movie about it starring James Franco.)
In reality, there are plenty of family-friendly hikes throughout the state that can be safely enjoyed by all. Just remember to steer clear of remote areas and tell people where you're going.
Utahns are the worst drivers
Don't spit out your caffeinated sodas when you read this, but guess what? Contrary to popular opinion, Utahns are not in fact the worst drivers out there. Okay, so residents aren't going to be winning any awards for "The Best Drivers in America" anytime soon, but they aren't the worst drivers either.
According to a case study done by Car Insurance Comparison, New Mexico, South Carolina, and Arizona had the worst drivers by state in 2019. Criteria for the worst driving states was based on fatality rate per 100 million vehicle miles traveled, failure to obey traffic laws, careless driving, drunk driving, and speeding. Utah didn't even make the Top 10.
However, that doesn't mean there isn't room for vast improvement. Every year, 1.3 million people die in road accidents caused by distracted driving, speeding, drunk driving, reckless driving, or poor driving conditions—each of which is a problem in Utah. So next time you hit the road, remember to buckle up, drive carefully —and save the texting for later.
×