This archived news story is available only for your personal, non-commercial use. Information in the story may be outdated or superseded by additional information. Reading or replaying the story in its archived form does not constitute a republication of the story.
This story is sponsored by Robert J. DeBry—more than 200 years of combined experience practicing personal injury law.
Fry sauce. Green Jell-O. Young marriages. Big families.
There are certain stereotypes that Utahns can't seem to shake. Maybe this is why so many parents seek to burst the homogenized bubble by helping their children stand out in unique ways — specifically when it comes to their names.
Ironically, this increased effort for originality has created yet another Utah stereotype.
Parents nationwide take inspiration from the great outdoors, Hollywood or even inanimate objects when naming their children, but Utah parents earn the most points for creativity.
Alternate spellings of traditional names, a particular fondness for the letter Y, using fictional characters and combining two names in one are just some of the characteristics of the latest naming trends in the Beehive state. (Almost everyone knows a Jaxon, Kingsley or Kayleigh.)
One Reddit user put it best when he said, "Utahns pick baby names the same way the rest of us pick usernames online."
Of course, the names we laugh at today might just prove to be tomorrow's norm. According to one Deseret News article, Utah has been setting trends for baby names since the early 20th century.
So whether you like them or not, here are a few names that are so uniquely bizarre, they could only be from Utah.
Ilithyia
The pronunciation of this name is anyone's guess. As for the origin, one can only assume that after pouring through a list of Greek goddesses, the parents employed the create-your-own method by mashing three or four of them together.
Meet Ilithyia: goddess of having to pronounce and spell her name to everyone she meets for the rest of her life.
Aleksa
This one is unfortunate on multiple levels. Yes, she will be distinguishable from the other Alexas in her class as far as spelling goes, but that won't stop anyone from yelling, "Hey, Aleksa!" at her until Amazon comes out with a different digital assistant.
At least Aleksa can commiserate with all the kids named Siri. Or rather, Cyreigh.
Katana
Katana demonstrates how Utahns' appreciation for other cultures often translates to fairly rare names for their children. According to Dictionary.com, a katana is "a long, curved single-edged sword traditionally used by Japanese samurai."
You can see the wisdom here. No one will want to mess with a girl named after the finest cutting weapon in military history. Especially if she has an older brother named Wakizashi.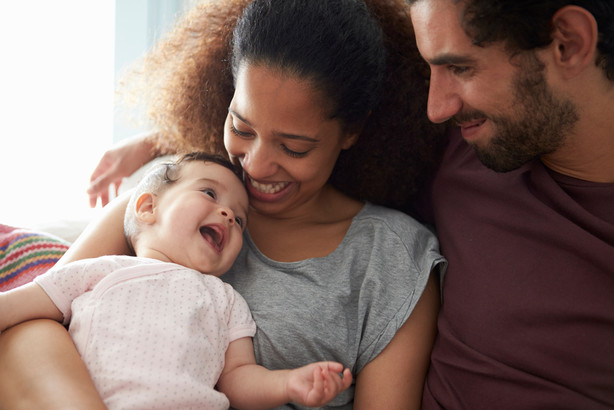 Karmindy
Meet Karmindy: the girl whose parents desperately tried to reach a compromise on their two favorite names. No doubt Dad wanted Carmen and Mom wanted Mindy, but Carmindy was a little too automotive. Thankfully, the letter K made the name acceptable and trendy in a world ruled by Kim, Khloé, Kourtney, Kendall, Kylie and Kris Kardashian.
Gambit
The Cambridge Dictionary provides an apt definition for such a unique name: "something that you do or say that is intended to achieve an advantage and usually involves taking a risk."
Though it's unclear what advantage a name like Gambit will have, it's possible that the parents are comic book fans, as Gambit is a rogue X-Men character from the Marvel Cinematic Universe. Who wouldn't want to name their son after a fictional character with the ability to throw spikes and playing cards with extraordinary accuracy?
At least it's a better choice than Cyclops or Wolverine.
Madiysn
Madiysn is one of those normal-sounding names with the kind of spelling that drives autocorrect nuts. Of course, there are many variations: Madysen, Madisen, Madysin or, on occasion, Madison.
In this case, creativity points go to the unique, if unnecessary, placement of the ever-popular y in Utah names.
Aroarin
If J.R.R. Tolkien were alive today, Aroarin would be the name of the hero in the Lord of the Rings series' sequel.
Kaydenz
If this were the Scrabble equivalent of baby names from Utah, these parents get a triple word score. One point for choosing the letter K, one point for inserting the popular suffix "-ayden," and bonus points for use of the letter Z on the end. Take that, Cadence!
Laikee
Utahans appreciate nature so much, they name their children after the elements. You may know a River, Aspen or Flora. Well, now there's Laikee, whose siblings include Pondiee, Rockiee and Mowntainee.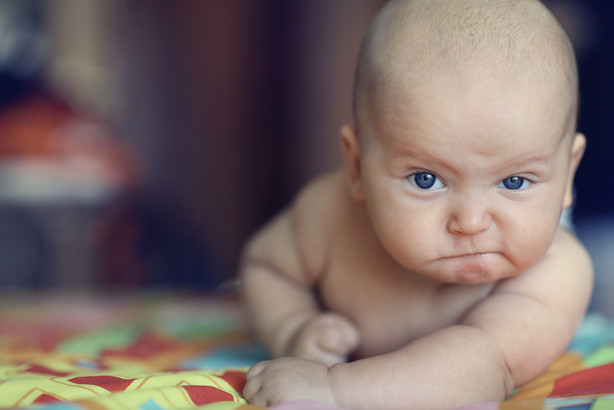 StrutWhy anyone would want to pick a verb as a first name is a mystery. What's truly baffling is the decision to go with Strut, which means "to walk with a vain, pompous bearing," according to Dictionary.com.
Maybe when he's older, he'll change his name to Skip.
Xauntal
Good news, all you Xaviers — you are no longer the only X names out there. Since the letter X needed a little more love in the first name category, it can now be used to replace sh, as is the case with Xauntal (pronounced like Shauntal).
A name you can trust
While trends will come and go, you can expect that Utahns will continue to give their kids unique monikers. In a state with one of the highest fertility rates in the nation, according to the Centers for Disease Control and Prevention, you're bound to encounter some creativity when it comes to children's names.
In the end, any name can be criticized — whether it's too boring, bold, or reminiscent of a crazy ex-boyfriend or girlfriend. You can't please everyone, so name your children whatever you would like.
But please, for the sake of your kids — be thoughtful.
×