Estimated read time: 2-3 minutes
This archived news story is available only for your personal, non-commercial use. Information in the story may be outdated or superseded by additional information. Reading or replaying the story in its archived form does not constitute a republication of the story.
PROVO — If college football is played this fall, BYU's 2020 schedule could be getting an infusion of Lone Star pride.
The Cougars are reportedly on the brink of adding Texas State from the Sun Belt and UT San Antonio of Conference USA to the home schedule, according to a pair of reports published in the past 24 hours.
BYU's matchup with Texas State was first reported by Keff Ciardello, who covers the Bobcats for the Austin American-Statesman. Stadium's Brett McMurphy first reported the Cougars will host UTSA on Oct. 10 at LaVell Edwards Stadium.
Ciardello says the Bobcats' game against BYU is likely a "pay game," meaning the Cougars would pay to bring Texas State to Provo for a single game.
Hearing #TXST-#BYU is a done deal. Should be a pay game for the Bobcats. All I know for now. https://t.co/EKp54RA9QJ

— Keff Ciardello (@Keff_C) August 19, 2020
BYU and Texas State share an opening the week of Oct. 3, when the Cougars lost the annual Wagon Wheel rivalry game with Utah State as a result of the Mountain West canceling the fall sports season.
That game is usually played on Friday night due to the Cougars and Aggies' shared connections with The Church of Jesus Christ of Latter-day Saints and general conference weekend, so it seems likely that BYU would opt to keep the previously planned Friday night game (which was also scheduled to air on ESPN when it featured Utah State).
Oct. 10 is the only other week shared by both BYU and UTSA.
UTSA also has nonconference games against Texas State and Memphis. Conference USA allows the Roadrunners to schedule up to four nonconference games.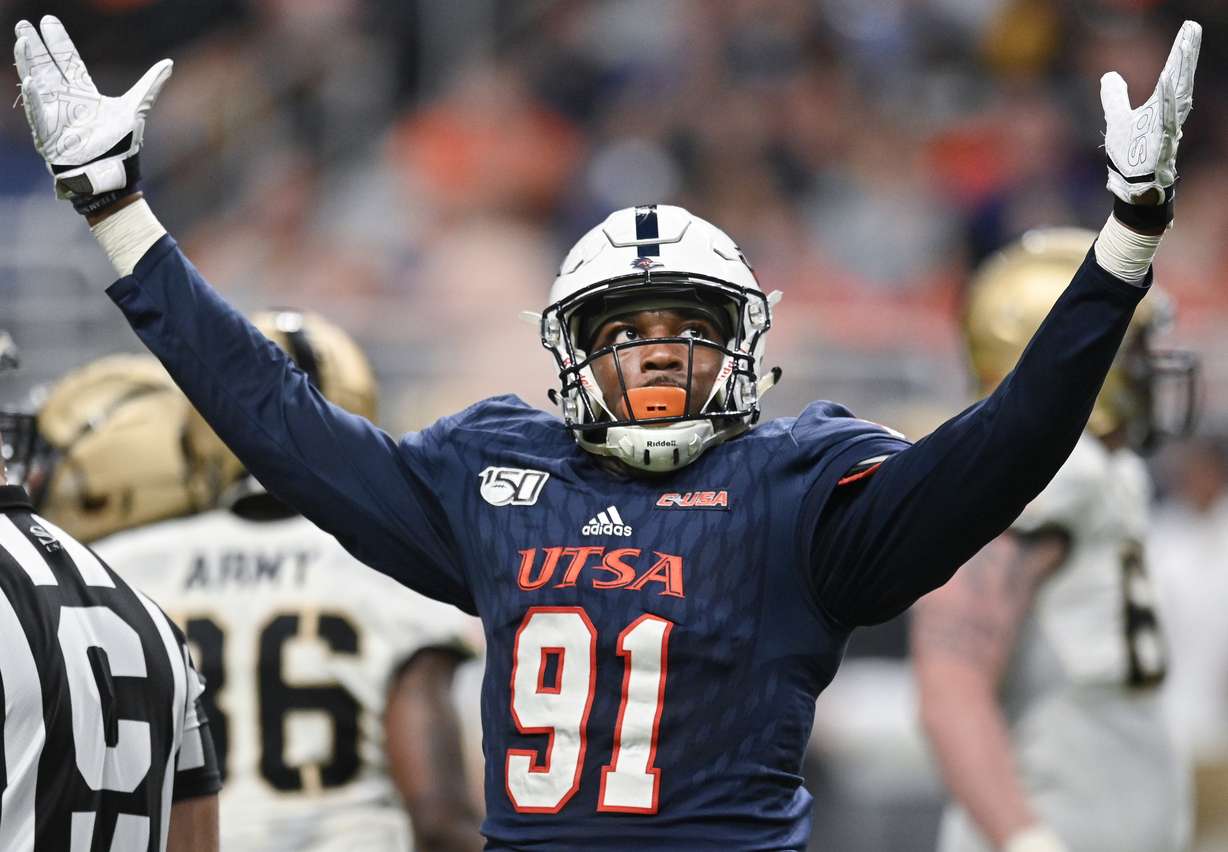 In a fun aside, the Roadrunners will open the season against Texas State in San Marcos, an in-state duel called the I-35 Rivalry. That game is scheduled to be broadcast on ESPN's paid streaming service, ESPN+.
Texas State is coming off a 3-9 campaign in 2019, including a 2-6 mark in Sun Belt play in what was Jake Spavital's first year as head coach. UTSA went 4-8 in 2019, including a 3-5 mark in Conference USA with wins of Texas-El Paso, Rice and Old Dominion — the latter of which has opted out of the fall football season.
BYU offensive line coach Eric Mateos spent two seasons with Texas State prior to accepting the job at BYU when Ryan Pugh took the offensive coordinator job at Troy.
The two additions would bring BYU's schedule to seven games.
×
Related Links