The eviction process in Utah, at first view, can be complicated. There are decisions that a renter needs to make quickly, and those decisions all have significant risks. Here are a couple of steps that you can take if you receive an eviction notice and hopefully you will be able to make a more informed decision about your options.
Before you receive an eviction notice
If you've heard the phrase, "bad news doesn't get better with age," you know how (unfortunately) true it is, espeically if you anicipate a letter of eviction. There are agencies that may be able to assist you if you are behind in rent or have received letters from the landlord. The first step is to call 211 and talk to them about the type of assistance you need. If you would like a legal consultation, you can contact Utah Legal Services or Peoples Legal Aid.
You may want to communicate your issue with the landlord, and while that can be tricky, it's best to communicate in writing. If you agree to a payment plan or a different due date for the rent, make sure that it is confirmed in writing. Something we suggest that renters do if you agree to something with your landlord over the phone or just verbally, that you follow up with an email and confirm your agreement. You may consider adding, "If this sums up our agreement, you don't need to respond."
If you receive an eviction notice
Most eviction notices will tell you exactly what needs to happen. The most common notice is called a three-day notice to pay or quit. A notice to pay or quit, gives you two options; first, you can pay the amount due on the eviction notice within three business days and remain in the home. Second, you may move within three business days. These are tough choices, but if you are able to make one of them, then you won't have to go to court and have an eviction on your public record.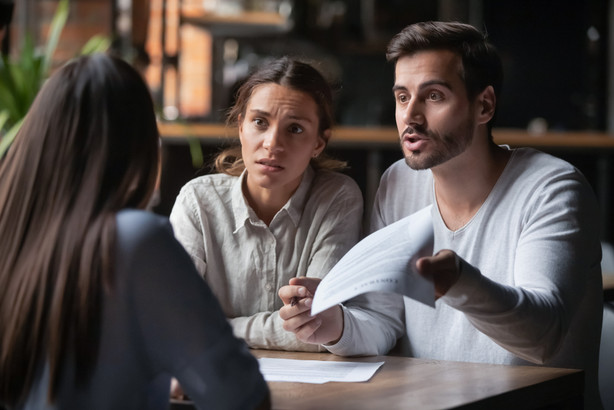 A lot of people can't comply with the notice and are forced to stay in the rental without having paid the amount in the eviction notice. If this happens, you can expect to be served with court papers including a "complaint and summons" which will initiate a lawsuit.
The eviction lawsuit
An eviction lawsuit starts when you are served court documents. It is important that you look through these documents and make sure you understand what is required. The first thing you should do is contact an attorney. There are two agencies that will help you for free if you qualify (and right now, most people will qualify for some type of assistance). Peoples Legal Aid can be contacted at 801-477-6975 or visit plautah.org. Utah Legal Services can be contacted by calling 801-328-8891.
In response to the court documents, you need to provide an answer. This can be done through the court's website, but can be done for you by an attorney. The time frame is very short. You have to give your answer three days after receiving the court documents. If you don't respond with an answer, the landlord may ask the court to enter a judgment against you, and you will be removed from the property without a hearing.
If you provide an answer, the landlord will generally request a court hearing known as an occupancy hearing. At this hearing, you and the landlord will have the opportunity to testify about the facts behind the eviction notice. If the judge agrees with the landlord that the eviction is legal, you can be ordered to leave your home in as short as three days (or risk having the police come and escort you out of your home).
There are several costs that add up during the eviction lawsuit. Generally, you may be liable for damages, calculated at three times the daily rent, the costs of going to court, the landlord's attorney's fees, and damages made to the property during your stay there. It is difficult to negotiate this with attorneys, so the best thing to do is contact one of the nonprofit law firms and get help.
Number one recommendation
The biggest help you can be to yourself is to reach out for help at the earliest sign you need it! Remember, bad news doesn't get better with time, so the quicker you can get people helping you, the quicker you may be able to resolve the issues.
×