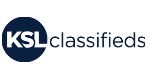 This story is sponsored by KSL Classifieds.
RVers aren't just retirees anymore — more and more people are choosing to roam the country rather than calling a single place home. Parents are roadschooling their children, incorporating travel as part of the curriculum. Young adults are becoming digital nomads, working remotely and collecting experiences rather than possessions.
The Recreational Vehicle Industry Association reports that one million Americans live in recreation vehicles full time and those between the ages of 35-54 are most likely to own an RV right now. But RV living isn't for everyone. Use this guide to decide if it's right for you and, if it is, how to make the transition as smooth as possible.
1. Rent. Road trip. Repeat.
Even if you've gone camping in a trailer or toured a national park in a motorhome, vacations aren't the same as everyday living. Go on a few practice runs, gradually extending the length of time you're gone before you give up your current address completely. You might find that being gone for a month is more than enough. Rent different recreation vehicles — camper vans, Class A motorhomes and/or fifth wheel travel trailers — and make a list of the features that are most important to you.
Is there a place inside where you can comfortably use a laptop at the same time someone else is preparing lunch? Is the fridge large enough to hold the perishables you need between grocery store runs? Do you need to pack more or less? Is a washer and dryer a must or can you get by using laundromats? Remember, bigger isn't always better — gas can get expensive in a hurry. The size of trailers and motorhomes affects affordability and maneuverability. The key is to balance wants with needs to make your time both on and off the road as enjoyable as possible.
2. Decide if you want to buy a new or previously owned rig.
Once you have a list of must-haves and nice-to-haves, do your research to find models that check all the boxes. Whether you buy a brand-new rig or a previously owned vehicle is entirely up to you. There are pros and cons to each. New RVs can be customized to fit your exact needs and typically come with a
manufacturer's warranty, but you're going to pay more upfront. Your insurance may be more expensive as well.
Purchasing a used RV sometimes requires sacrificing certain features due to limited availability. Many people don't mind, however, because it's more affordable. Not only is the purchase price lower, but so is the insurance premium. Plus, there's less depreciation. Find your roaming home on KSL Classifieds, which has a good selection of both new and previously owned vehicles.
3. Become familiar with your rig.
Before you go anywhere in your recently acquired RV, read the instruction manual. Play with all the gadgets and gizmos onboard. Learn how to make common repairs and determine which tools to take with you. You don't want your time on the road to come to a screeching halt because something minor went unnoticed and unfixed, becoming a major problem.
4. Make a financial plan.
Living on the road isn't free. You still need to pay for food, gas and campground fees. Some people choose to quit their jobs, sell their homes and live off the proceeds. Others arrange to continue working remotely for their current employer. Freelancing is also an option for many people. And then there are those who work seasonally as campground hosts in the summer or get jobs in the winter through an organization like CamperForce.
However you plan to support yourself, it's important to create a budget. Think of ways to make your travels more affordable, like getting a U.S. Park Pass and/or joining an RV club (think Good Sam or Passport America). Maintaining a "permanent" address for tax and insurance purposes can also reduce your expenses.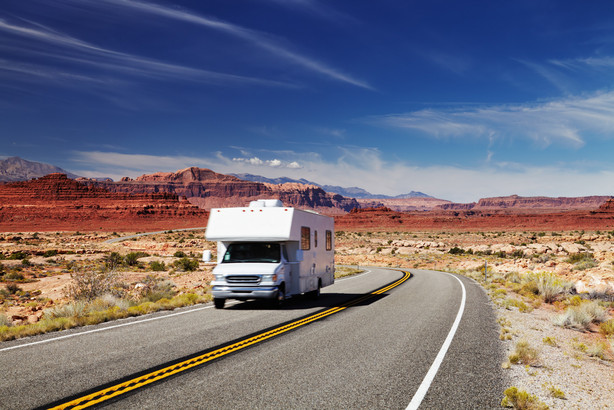 5. Map out a tentative route.
Spontaneity is part of the fun of living in a recreation vehicle full time, but there's nothing enjoyable about pulling a trailer over a steep mountain pass in the dead of winter. Decide where you want to go first and map out a tentative route from there. Utah.com is a great resource for road trip itineraries. Besides the weather, you'll want to consider the timing of special events, the ground clearance of your RV on unpaved roads, as well as schedules of friends/relatives you want to visit along the way.
6. Start packing and purging.
Having a general idea of where you're going also makes it easier to decide what to take with you. Food? Check. Weather-appropriate clothing? Check. Fitness equipment? Check. Be sure to factor in things you might need to stay connected like solar panels, chargers and pocket WiFi. And don't forget the decorations! A few throw pillows or lightweight pictures hung with command strips make the interior of your recreation vehicle feel homier, while solar lights, a hammock and an outdoor rug extend your living space outside. You may be able to save by shopping for the things you don't have on KSL Classifieds and make some money by selling things you don't want to store while you're gone.
7. Hit the road!
Get out there and enjoy the RV life. Enough said.
×