After a spring spent indoors and away from other people, most Utahns are craving socialization and time spent outdoors. These yearnings aren't unfounded, either. According to one study, green exercise —exercise done outdoors—is more beneficial than indoor exercise.
The study found that natural environments can help you increase your activity levels, reduce stress, restore mental fatigue (hello, working from home), and improve mood and self-esteem.
Even though outdoor activities are a great way to improve your health, there are still ways to safely enjoy nature and others' company. Here are a few activities you and your family can enjoy spending time outdoors safely.
Time out on the water
The Provo River is nature's roller coaster; its cool swift waters run high early in spring then give way to slower warmer flows from June to September, giving rafters, tubers and kayakers the view of a lifetime as they float down. High Country Adventure offers all of these activities and starting out at only $20, you'll want to do all of them!
For tubing, it's recommended that you have good swimming skills and be in good shape, as it can be strenuous. River tubing is most enjoyed by the 14 to 30-year-old crowd. Tubes come in singles or doubles, so you can float with a friend for even more fun.
Kayaking is a fun way to see the sights and get a good workout in. These stable boats are inflatable with a self-bailing floor. The seats give you back support as you wind your way down the canyon. If you choose to go without a guide, it's recommended that you have previous paddling experience. Of course, you can always choose to have a guide with you for added assurance. Kayaks come in two sizes—single or tandem.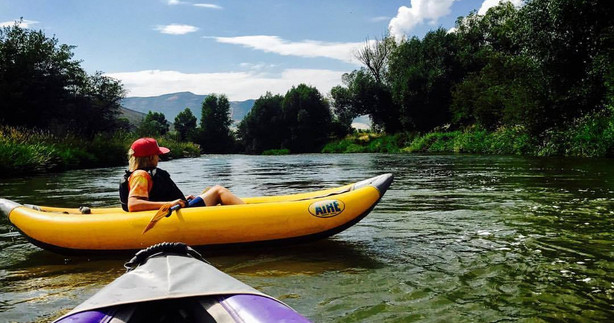 For the adventurers with smaller children or those that want to stay dry, enjoy some quality time rafting the six miles down the canyon. If you're confident in your paddling abilities, you can choose to forgo the guide. If you choose to go with a guide, you'll not only feel reassured in their capabilities, but you'll also learn more about the area you're passing by. The rafts come in multiple sizes—the smallest rafts hold three guests and larger boats hold up to 10. Each group gets their own boat. The river shuttle, paddles and PFDs are included with every trip.
Fly through the sky
There's nothing quite like taking a break from the bustle of life and soaring (literally) above it all. The Zipline Canopy Tour with Provo Canyon Adventures is the perfect thrill for those who've been diligently trapped inside all spring.
You'll go with your group up the canyon in a humvee, where you'll zig-zag through the mountain tops one by one. It takes about 1.5 hours to complete, depending on your group size. For the social media savvy, you won't have to worry about catching that perfect photo—the guides will take photos of you the whole excursion.
Explore Utah's backroads on an ATV
If you've ever been on a hike and wished you could get to a part of the landscape that isn't easily accessible, now's the time to explore. ATV and UTV rentals are a great way to see parts of Utah you couldn't otherwise—and have a ton of fun doing it.
Located in Wasatch Mountain State Park, Wasatch Excursions offers ATV and UTV tours and rentals. So whether you want to go out on your own or would rather not risk getting lost, their unguided and guided tours are designed for everyone.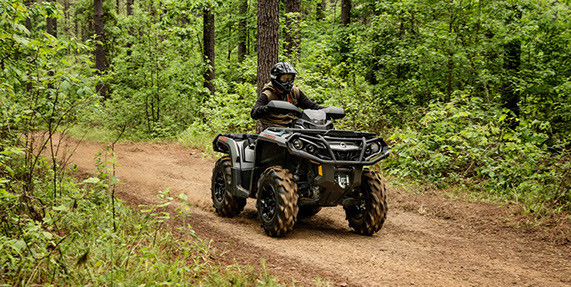 If you're concerned about using equipment that other people have used, don't worry. Each unit is thoroughly sanitized in between riders.
Take a trip back in time
Watch the beautiful countryside as you and your family chug past in a train car that resembles something from an 1800s period drama. With Heber Valley Railroad trains going through Provo Canyon, Deer Creek, and Heber Valley, you can see the beautiful scenery of Wasatch County like you've never seen it before.
Additionally, special, themed trains are offered throughout the year. For example, visitors can experience a Raft n' Rails adventure, wizard's train, a princess and pirate train, or a freedom train, just to name a few. However you decide to customize your trip, remember to bring and wear a face covering while you're on board.
Camp along the river comfortably
The Provo River has many different activities to keep you and your family busy this summer. And while it's easy to access if you're a Provo resident, it's not as convenient for others. Whether you just want to stay near the river for a few days or you want to staycation close to home, Provo River Resort is a great place to set up (modern) camp for a few days.
Located up Provo Canyon close to Deer Creek State Park, you'll have access to the area's best activities and outdoor adventures. Visit their website to secure your spot.
Start your adventure
To get started on all things outdoor adventures, visit the High Country Adventure website. You'll be able to look at pricing, availability and reservations all online.
×