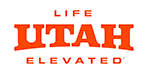 This story is sponsored by Utah Office of Tourism.
With summer in full swing, many Utahns are eager to hit the road and explore. But if coronavirus has put your world-traveling plans temporarily on hold, don't worry — there's an entire world to explore right here in Utah.
When it comes to seeking adventure, there's nothing like a good old-fashioned road trip, and Utah is home to one of the best: Scenic Byway 12.
This 122-mile stretch of pavement is also designated an All-American Road, a distinction reserved for only one-third of America's scenic byways. This means these roads offer unique features that make them tourist destinations unto themselves.
Some TripAdvisor reviewers describe the scenic drive as "something out of a movie" or "like a trip to another planet."
Scenic Byway 12 begins to the west in Panguitch and ends in Torrey to the northeast. It connects Bryce Canyon and Capitol Reef national parks, but getting from point A to point B is only a fraction of the fun. The real adventure lies in what you'll encounter along the way.
From the hoodoos to red rocks and a scenic overlook near the road's summit at 9,000 feet, motorists and bikers alike enjoy breathtaking views that provide countless opportunities for exploration.
Sure, you can complete it in one day, but to get the most out of your travels, it's better to take your time. Here's a glance at what you might encounter along what's known as "A Journey Through Time Scenic Byway."
Day 1: Bryce Canyon National Park
Though there's more than one way to enjoy Scenic Byway 12, one suggested itinerary is to travel from west to east.
The adventure begins in Panguitch and will take you through a scenic drive of Bryce Canyon National Park. Known for its hoodoo-filled red rock desert that contrasts with high alpine forests, Bryce Canyon is the perfect place for hiking, camping, and horseback riding. You can learn about the park's unique geology through their ranger programs or take guided hikes under a full moon. Shuttles travel back and forth the length of the park from the visitor center 17 miles south to Rainbow Point, with plenty to do at every stop along the way.
To make the most out of your visit through the park, check out The Complete Bryce Canyon Trip guide.
Day 2: Escalante
In between Bryce Canyon and Capitol Reef, you'll find some of the most beautiful parts of Southern Utah. The town of Escalante is located along Scenic Byway 12 in the south-central part of the state — about a three-hour drive from St. George and 90 minutes south of Capitol Reef National Park.
This charming little town has seen an uptick in visitors since the designation of Grand Staircase-Escalante as a National Monument in 1996. It's the perfect destination for hiking, camping, fishing, canyoneering, horseback riding, and four-wheeling. Travelers are frequently awestruck by the ancient multi-hued rock formations and the twisting, turning narrows of its famous slot canyons.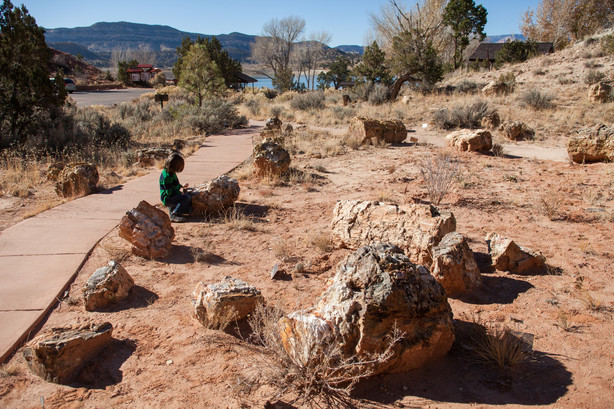 Hikers will enjoy dipping their toes in cool riverbeds, hiking miles of soft-sand trails, and gazing at the inscriptions of humans who stood in the same spot thousands of years ago. For a trip to prehistoric times, take the family to Escalante Petrified Forest State Park where ancient petrified trees, dinosaur bones, ammonite and shell fossils abound.
The town itself offers a handful of down-home cafes and diners, along with cozy inns and motels that make an extended stay easy and worthwhile.
As an added bonus, while most of Southern Utah experiences sweltering summer heat, Escalante's higher elevation makes for more moderate temperatures — most of the time. But it's always a good idea to prepare for an unexpected rainstorm.
Day 3: Engage with the locals
Part of a road trip's appeal is seeing what life is like in a small town. In the midst of all the hiking, biking, canyoneering and other outdoor adventures, try slowing things down a bit and enjoying the local flavor.
Before hitting the road, start your day with coffee and homemade pastries or soups at the highly-rated Kiva Koffeehouse. Then enjoy lunch at one of the 10 Best Restaurants along Scenic Byway 12.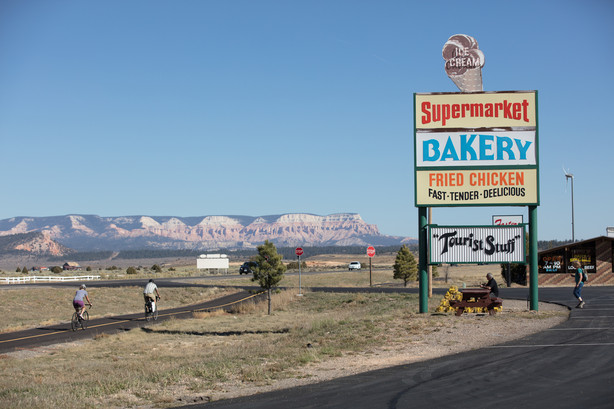 Not only will you get a taste of unique Utah flavor, but you'll be providing a service to the community. With the economic impact of the COVID-19 pandemic, never has it been more important to support small and local businesses. Travelers can help stimulate the local economy by patronizing small shops, leaving positive online reviews and asking locals for suggestions on where to go and what to do.
So instead of stocking up on all of your trip essentials at Costco or Walmart, try saving space for a few items you can find in small shops at your destination. You might just discover your new favorite road trip treat.
Day 4: Capitol Reef National Park
Capitol Reef National Park is a great way to cap off your Great American Road Trip adventure. While you're taking in the view of stunning overlooks, you can discover abandoned Mormon outposts, explore unearthed Fremont Indian villages and petroglyphs and wind through the slot canyons.
Though the park itself is alluring, the real charm lies in the surrounding regions with its small towns, secluded getaways and rich history. You can pick fruit directly from the orchard in Fruita, wander aimlessly through a valley full of red rock goblins, camp out under the stars, relax in a luxury resort and stroll an art gallery in Torrey.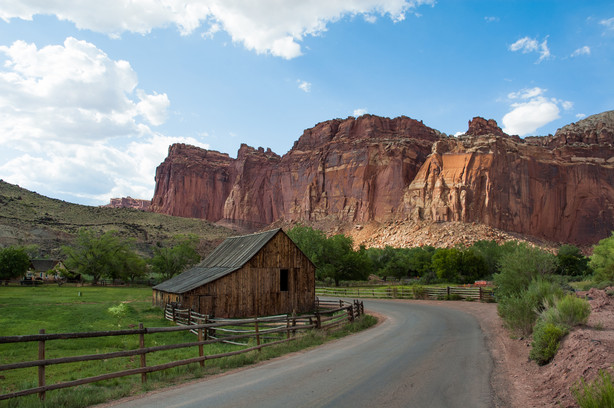 As beautiful as it is in the day, the park is even more stunning at night. Capitol Reef is an official International Dark Sky Park, which means you can see incredible views of the Milky Way Galaxy in the pitch-black night sky.
For a recommended itinerary, check out The Complete Capitol Reef Trip guide.
Start planning your road trip
As you get ready to pack up the car, don't forget to look up road conditions and other travel information you may need for your trip. And to ensure a fun and safe experience, it's a good idea to check current COVID-19 precautions so you can plan for the road ahead.
For more information, check out visitutah.com.
×