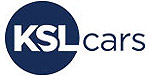 This story is sponsored by KSL Cars.Your next car is waiting. Search Utah's largest selection of new and used cars.
Vacationing, in this current climate, is extremely challenging. Cruises? Out of the question right now. Flying? Not ideal either. Bikepacking across the US? Better put down that burrito first. Road trips, however, can be a safer way to get your travel fix right now — as long as you responsibly choose your destination(s) and travel party.
If you're itching to hit the road soon, we've got the perfect vehicles for you. We've chosen five categories that might serve your travel group's size, traveling range, and budget. Just promise us to stay safe out there, kay?
Note that some of these listings might already be sold when you read this article. We'll update the list as quickly as we can. Enjoy!
Newer Vans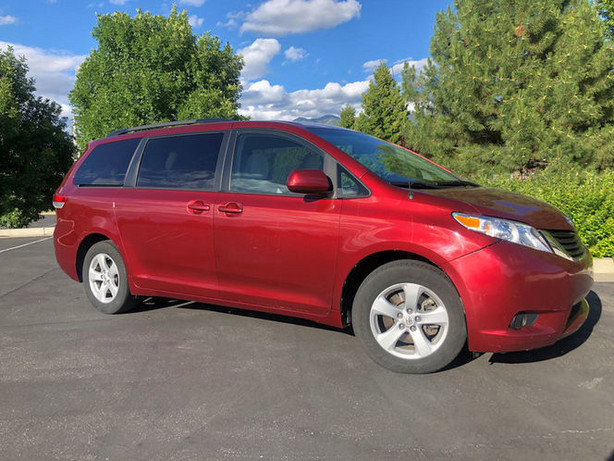 Toyota Sienna
We've done some serious odometer spinning in Sienna vans, and they just keep running. This 2012 still looks fresh since Siennas haven't had a serious re-style since 2010. It doesn't have a lot of bells and whistles like a DVD player, but kids entertain themselves with phones and tablets these days, and it could encourage more looking out the window. Looks to be in great shape inside and out for $10,900.
View the listing here.
Honda Odyssey
If you want power everything including sunroofs and a DVD player, this 2013 Honda minivan should keep everyone spoiled. It has leather seats for eight, but good luck getting eight people to agree on which DVD to watch. Listed at a dealer for $13,795.
View the listing here.
View all Odysseys on KSL Cars.
Dodge Grand Caravan
Chrysler has been making minivans with an understanding of how Americans use them since 1984. If you get one older than 2016 it could be called a Chrysler Town and Country, and before 2001 it could also be a Plymouth Voyager. Stow and Go seats came out in 2005, they give you under-floor storage (we took on camping and put sleeping bags down there); for 2007-2010 you could get Swivel and Go seats with a table in between them. A table? How road-tripping can you get?
The 2020 Caravan has minor improvements from previous models, so a used one won't look aged, and thousands of these went to rental car fleets, which keeps used prices down. Watch for issues with 2005 and 2008 models.
Here's a 2020 Dodge Caravan at a dealership that says it has 0 miles, but also to expect some scratches. Either way, $22,690 seems like a good deal.
View the listing here.
Another Dodge Caravan after a year in a rental fleet knocks $4,500 off the price. Minivans coming off rental fleets typically are not driven as hard as other vehicle types, and have fewer french fries stuffed in the seats than vans coming off family duty.
View the listing here.
View all Grand Caravans on KSL Cars.
Old vans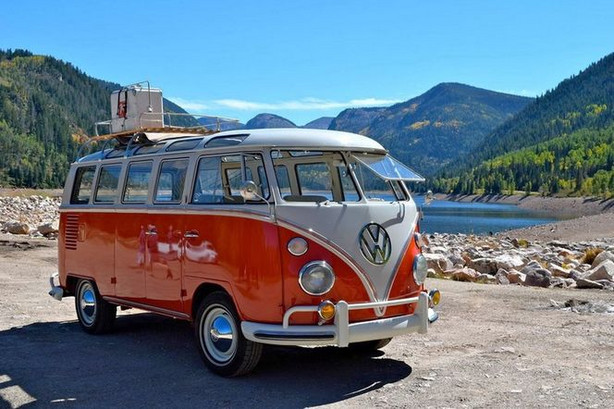 Volkswagen buses and campervans have their place in road-trip history, but with their lack of speed and cooling you have to be willing to have it be about the journey, not the destination.
Older American vans are gaining popularity, too. Foreign or domestic, you'll have a socially distanced place to sleep anywhere you go.
1968 Volkswagen Bus: This project-near-completion looks like the tough stuff's done; it's just waiting for your personal touches or remodeling and you're ready to head out. The $13,500 price is ballpark for what they're going for these days.
View the listing here.
1964 Volkswagen Transporter: Yes, it's listed for $88,000, but that's the lower end of what 21-window buses go for. This one says it has been a driver, and you could be, too. The 1600 dual-port engine and freeway flyer transmission could keep you out of the slow lane.
View the listing here.
1986 Chevrolet Van: Don't want to sleep in someone else's old bed? This full-size van is stripped out and ready for you to build whatever insides you want. You could build a full-on camper, or just throw a mattress and an ice chest in back and hit the highway.
View the listing here.
1983 Volkswagen Vanagon: There are a handful of camper vans listed on KSL Cars; this one makes our list because it has been all over the country and Canada, it has the Subaru engine conversion, and it's in Moab, so you can take a road trip to start your road trip.
View the listing here.
Comfy cruisers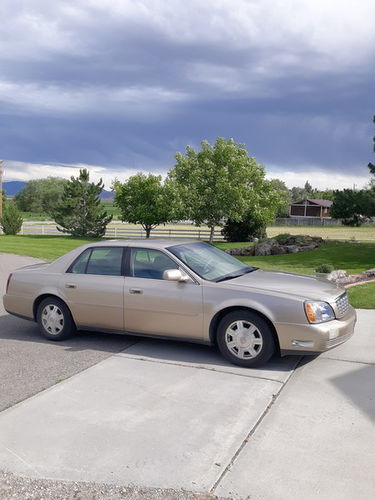 What if you could take your couch or recliner on the interstate? You're practically doing that with one of these comfortable cruisers. They're built to give you a soft ride and plenty of elbow room, letting you arrive refreshed and rested.
2004 Mercury Grand Marquis: This is the upscale version of a Ford Crown Victoria. It comes from a dealer, closing in on 200,000 miles and no warranty, but what's 200K to a 4.6 liter V-8? Yes, you will drive in total comfort for less than $1,000, but you will also be mistaken for grandparents everywhere you go.
View the listing here.
2005 Cadillac Deville: Why not live with all the bling of 2005 (it was OK to say "bling" back then) with this big Caddy? The seller is asking $2,700 on behalf of his parents, who likely are the ones who backed it into something. Remember, we are here to cruise on our journey, not impress at our destination.
View the listing here.
2004 Lexus LS 430: The closest thing to a highway cruiser to come out of Toyota Corporation, this LS has absurdly low mileage, averaging 3,300 miles a year. It looks like it's in great shape and loaded, complete with a cassette deck.
View the listing here.
2004 Buick Park Avenue: One of the softest rides for its size, these cruisers were discontinued in 2005. This is not the Ultra, so it lacks the supercharger, but it looks to be in excellent condition for $3,800 or best offer. It is in Moapa, Nevada, 375 miles from Salt Lake city, but the drive could be worth it to pick up a car from the land of unsalted roads.
View the listing here.
1995 Buick Riviera: No one drives big two-doors any more, and they don't know what they're missing. If the supercharged engine and air-ride suspension don't persuade you, wait 'til you check out the blue leather interior. If rumors are correct about Riviera values, you may be able to sell it for more than you paid for when your road trip's done.
View the listing here.
Convertibles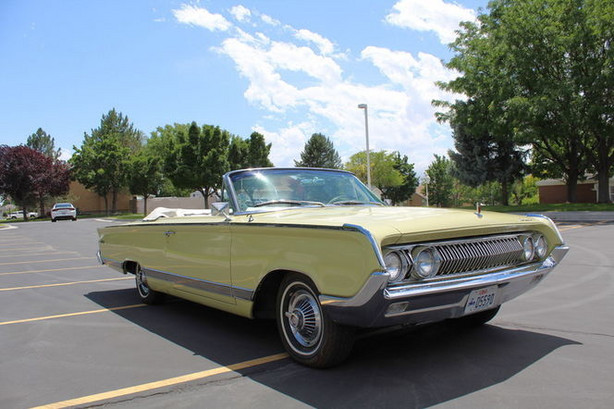 There are more than 500 convertibles listed on KSL Cars right now, and although we're biased and think that anything that opens up is fun, there's probably at least one that will get you willing to mess your hair up.
2002 Ford Thunderbird: This has retro-inspired styling and all the modern conveniences of the turn of the millennium. Salvaged title, but it sounds like it's ready for you to grab one special person and hit the road.
View the listing here.
1964 Mercury Parklane Convertible: This one's listed for the same price as a modern convertible ($30,000), but will hold its value much better. It's ready to drive to car shows, but you can take the long way there.
View the listing here.
1987 Cadillac Allante Convertible: Why not have all the luxury 1987 had to offer as you hit the road? This Caddy had some Italian help on the styling. For $3,000, you're not risking much to give it a shot.
View the listing here.
1964 ½ Ford Mustang: This is the first year of the Mustang, and this red inside-and-out model should make you popular at car shows for $30,000, even after you throw a couple thousand miles on it. These can be distracting on road trips because you'll want to take pictures of it everywhere you stop. It has decent seating for four, but the people in back are going to get a lot of wind whipping on longer trips. Maybe even shorter trips. Let 'em buy their own ragtop if they want to sit near the windshield.
View the listing here.
2013 Chevrolet Camaro Convertible: This one's loaded with features, not a big engine. An SS model would turn more heads and get more respect when the light turns green, but we're cruising interstates, not State Street. There is "seating" for four, but if your friends don't call "shotgun" first, they're not going to want to go far riding in back. CarFax told the seller it's worth $500 more than the $15,420 he's asking.
View the listing here.
2009 Chrysler Sebring Convertible: Why a Sebring? You get a real (not real big) back seat, decent trunk space for a convertible, and good day-to-day comfort. This is the steel top version, meaning winter won't cause any top problems, and thieves can't slash your top to get your stuff.
View the listing here.
Older wagons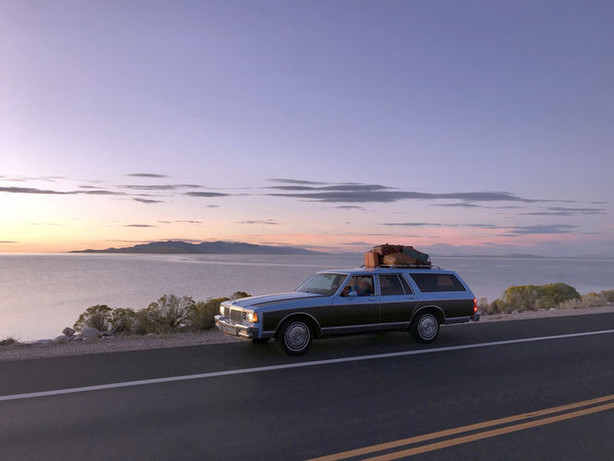 If you're over 40, your early road trip memories were probably formed in a station wagon. Wagons give a smooth ride and have plenty of room you can access while going down the road. If you're younger than 40, hey, retro.
1984 Pontiac Parisienne: This is essentially a Chevrolet Caprice with extra features. The ad says the buyer bought the car for photoshoots, and this listing got our attention with some great pics. Looks fun for $4,500 and it has the rear-facing third-row seat and new fake wood panels. Ooh la la.
View the listing here.
1978 Ford LTD Wagon: The ad says "We just got this back from the paint shop recently." It looks like they painted everything but the glass black. This has the third row seats facing in toward each other, virtually guaranteeing some fights back there.
View the listing here.
1996 Ford Taurus Wagon: It says it has 240,000 miles, but the A/C and cruise control work, so what else could you want for a thousand bucks? You'd have enough money left over to buy another car to get home in.
View the listing here.
×