SANDY — Real Salt Lake had a target date and place for the return of soccer July 8 at the MLS is Back Tournament in Orlando.
Now it has a target opponent, too.
Or more likely, three targets. And two of them need very little introduction to RSL faithful.
The club, which was the seeded team in Group D of the Western Conference side of the six-group opening stage, will play rivals Sporting Kansas City and Colorado Rapids, as well as Minnesota United, in the first round of the tournament to determine the 16-team single-elimination tournament beginning July 25-28.
The top two teams in from the round-robin group stage will automatically advance to the knockout round, as well as the four best third-place finishers from all six groups.
"It's a tough group," RSL coach Freddy Juarez said on the live broadcast on MLS' YouTube channel. "Rivalries with Colorado and Sporting, and then Minnesota is a very good team, as well. I played there for a few years, so there's a lot of respect there."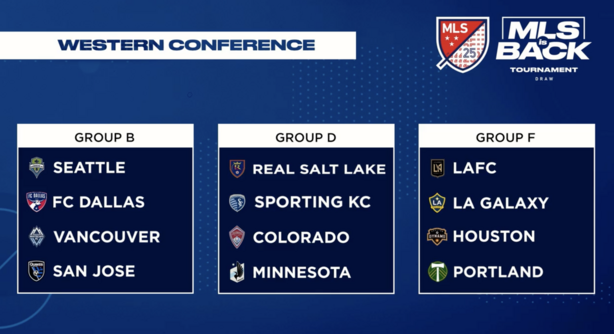 Seattle and LAFC were the other seeded teams in the west side of group play. The Sounders drew Dallas, San Jose and Cascadia rival Vancouver in Group B, while LAFC will face Houston, Portland and "El Trafico" rival LA Galaxy in Group F.
Incentives for the tournament include a $1.1 million prize pool, a berth in next year's CONCACAF Champions League for the winner, and all points earned during the group stage will be included in the standings of the 2020 regular season, which has been on hiatus since March due to the coronavirus pandemic.
And for a small-market club like RSL, there's pride — the great motivator.
"We're a competitive group. We're a tight-knit group," Juarez said. "We're a group that's been improving in each of the last few years.
"We know what we have, what we are, and we have a chip on our shoulder that we want to go and compete with anyone in MLS. That's the mindset of the whole group."
×
Related Stories