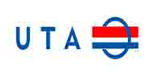 This story is sponsored by UTA.
Much like the rest of the world, you might find yourself cooking at home a lot more than you used to. Whether you're staying home to avoid the pandemic or you are just ready to usher in spring and summer weather, you'll want to learn how to make proper, delicious meals. Instead of heating up microwave meals three times a day, dust off your pellet grill and fire it up; it's time to perfect your skills and become a grill master.
Here are five secrets you need to know to become a pellet grilling expert.
Start with the right grill
Not all grills are created equally, and you'll want to invest in one that's not only going to get the job done but one that will also last and remain durable through the years.
There isn't another name as popular in the pellet grilling game as Traeger. That's because Traeger was the first grill manufacturer to create a truly usable pellet grill. Traeger pellet grills come in Pro, Ironwood and Timberline classes based on size needs and budget. Although each new class offers additional useful bells and whistles, all three pellet grills sold by Traeger come with the coveted digital WiFIRE-enabled controllers for optimal grilling control and adjustments.
Use the best fuel source
As stated previously, pellet grills are often thought to be more efficient than other types of grills, since they utilize convection energy to move the heat around the food, which uses less fuel, says CNET.
While more efficient, the fuel you use greatly impacts the taste of your food. Briquettes can be expensive to replace and tricky to clean up, and most people know that a gas or electric grill just won't deliver when it comes to taste.
The surefire way to cook your meat evenly is to use food-grade wood pellets as your fuel. Each kind of wood pellet adds a flavor to the meat — or whatever — you're cooking. Traeger has its own pellet sawmill where they make pellets from pecan, hickory, apple and mesquite.
Store it well
Of course, pellets are only good if they're kept fresh and dry. If you don't store your pellets in an airtight, dry metal container, you may have difficulty getting the proper temperature and flavor. Even though you might think plastic bags with a zipper are airtight — they're actually not, according to Traeger. To keep your pellets dry, flavorful and even functional, you have to use a metal container or a Rubbermaid tote, recommends Traeger. Their metal storage containers actually filter out sawdust, which is an added bonus.
Set it and forget it
Pastimes of grilling bring up memories of sweating over a hot grill on a sweltering summer's day. Luckily, with new digital settings and a consistent heat distribution from convection technology, you don't have to babysit your grill anymore.
Pellet grilling is all about providing the proper fuel type, setting the desired temperature, and then letting the grill do the work. With a Traeger digital controller, you can literally set the temperature, and then leave and enjoy a couple of hours doing something else.
Clean up when you're done
To get the most out of your pellet grill, you need to clean it frequently. Traeger recommends spraying it down with a degreaser to break down all of the oils and food. This includes inside the chimney. For this, you'll want a bottle brush for an even 360-degree scrub.
Once you clean those off, you'll want to vacuum the inside. It sounds weird, but it's an important step. To do this, you'll want to remove the drip tray liner, the drip tray, and the heat baffle. Suction up any sawdust, crumbs and stray pellets or food.
Finally, spray the whole grill down with your degreaser, let it sit for a few minutes, then wipe it all down until it's smooth and clean.
Now that you have the right idea, try your hand at some [basic recipes](https://www.traegergrills.com/recipes/method/grill) and then move up from there. For more pro grilling tips, visit the Traeger [website](https://www.traegergrills.com/).
×