This archived news story is available only for your personal, non-commercial use. Information in the story may be outdated or superseded by additional information. Reading or replaying the story in its archived form does not constitute a republication of the story.
Although online shopping has become increasingly popular over the years, these days it's a necessity. As more businesses close their doors to limit the spread of COVID-19, more people are finding that the web is their only option for making certain purchases.
This might be a hard pill to swallow for the 60% of shoppers who prefer to make major purchases in-store rather than online, but it doesn't mean you have to sacrifice your wishlist of must-have home furnishings.
Aside from the pandemic essentials of food, water, toilet paper, and hand sanitizer, there are some things you can't live without. When you're strictly housebound, the last thing you want is for a major home appliance to break down.
Without a television to stream "Frozen 2" for the kids, or a functioning microwave to cook those frozen pita pockets, the quarantine life could be dull — but imagine being stuck at home without a dishwasher, oven, washing machine, or refrigerator.
You might be hesitant to purchase these bigger items online without seeing them in person first. However, with a little guidance, you can rest assured that your online buying experience will be a satisfying one.
Here are seven tips to keep in mind if you want to feel more confident about your major online purchases.
Check the measurements
Sometimes an item can look bigger or smaller online than it is in person. That's why companies will usually list a product's weight and measurements. If that information isn't provided, Money Crashers suggests calling the website's toll-free number to ask a representative to tell you the actual measurements.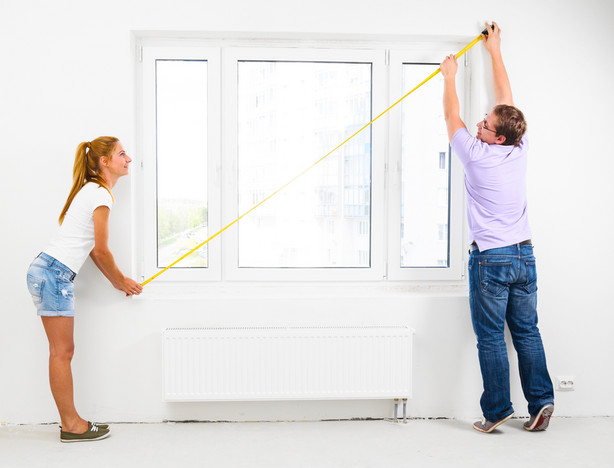 But don't stop with the furniture or its designated space in the home. Too often people will buy something that fits in the room — but not in the front door or the stairwell that leads to that room. Wherever the item needs to be carried, make sure there's plenty of space.
Get a second opinion
It can be tempting to click the check-out button before you've had a chance to think thoroughly about a major purchase. Asking a friend or family member to review a product with you before you buy might prevent you from experiencing buyer's remorse. They may be able to endorse particular brands or products they've tried for themselves.
Look for multiple pictures
Since colors can often look different online than in person, the same item may look pink or salmon-colored depending on whether you're viewing it on a desktop or mobile device. If possible, try to find pictures of the same item on other websites to gauge its true color. You can also check your monitor settings to make sure your colors aren't too warm or cold.
Read the reviews
In today's world, reviews are the lifeblood of e-commerce. Though a few negative reviews are hard to avoid since it's impossible to please everyone, the best products usually receive high ratings. If there are thousands of mostly positive reviews, it's probably a safe purchase.
If the website doesn't offer product reviews, research what other people have said about the product or the company elsewhere online.
Check the return policy
Sometimes, despite your best efforts, you end up with a product that doesn't meet your expectations. This is why it's a good idea to check the company's return policy before making a major purchase. For example, RC Willey offers a 14-day return policy if you aren't happy with your purchase. A policy like this gives you the reassurance that you don't have to keep something that isn't a good fit for you.
Browse the website or speak with someone over the phone to verify your purchase can be returned or exchanged if you're not happy with it.
Research fabrics beforehand
If you're buying a sofa, bedding, or other fabric-based product, make sure you do your research about the fabric before you buy. Leather couches make it easy to clean up a spill, but you will run into more trouble with a fabric sofa if you're prone to messes. Some microfiber materials will wick and repel liquids, making this a good idea if you have kids.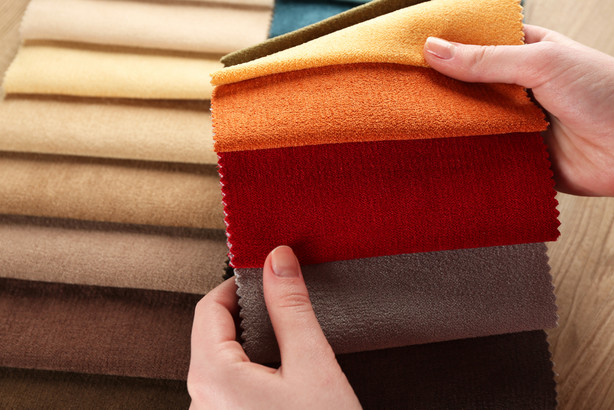 If you have questions about the fabric or covering and how it cleans or holds up over time, you can call your local store and ask an associate all the questions you would ask if you were making the purchase in-person.
Buy from an established company with local retail stores
When you're making a major online purchase, you don't want any unpleasant surprises. You'll have better luck when you buy from a well-known company with retail stores in your community. Should a problem arise, you'll be able to speak with a real person face-to-face for an immediate resolution.
With over 80 years of sales excellence and superior customer service, RC Willey has been providing countless homeowners with the world's finest merchandise at the absolute lowest prices.
Whether you're looking for a desk for your at-home workstation or a new sofa for your nightly Netflix binge, RC Willey has everything you need to make your home a haven during uncertain times.
For the safety of their associates and customers during the current COVID-19 pandemic, RC Willey is currently offering contactless curbside/garage shipments. In-person shopping at all Utah locations is by appointment only, Monday through Saturday from 11 a.m. - 7 p.m.
Phone orders can be placed by calling your local store. For a list of locations or to schedule an appointment, visit the RC Willey website.
×